Entertainment
Nafessa Williams Was Once Dating But What About Now? Boyfriend Just A Load On Career?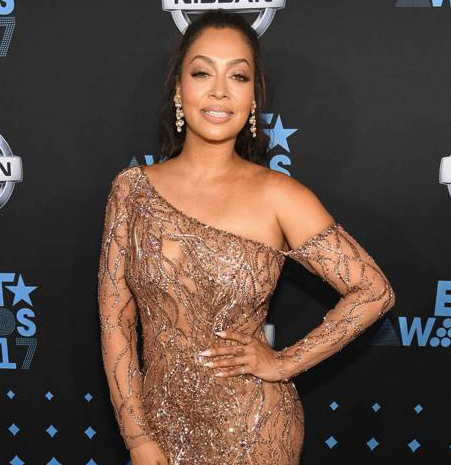 Falling in love with a perfect partner is hard.In several cases, we see a celebrity juggling to manage their time for dating due to a busy career, while other celebrities are moving on from one relationship to the other despite a hectic schedule.
Nafessa Williams, the American actress popular for portraying the character of "Dr. Charlotte Piel" on the CBS drama Code Black, is one of those actresses who was once dating but her current relationship status is a little bemusing.
If you're trying to find out something more about her romantic life, then you've hit the right place!
Nafessa Williams' Relationship Status:
The twenty-seven-year-old actress Nafessa has been very private regarding her personal life. She hasn't uttered a single word regarding her relationship status, her boyfriend and neither of her parents.
You might have seen her Tales' character Jenny having a heated fling with Matthew Noszka's character, but she has not been seen sparking an off-screen romance with anyone. 
However, she was seen bringing her on-screen love with Matthew Noszka at the BET Awards. Though the couple has nothing going on between them behind the cameras, the beautiful actress shared a cute post of the pair from BET Awards on her official Instagram account in June 2017.
Nafessa has neither hinted her love life through the social networking sites nor has been witnessed with any guy who could be assumed as her partner or new love interest.
After investing our time to find more information on Nafessa's love life, we have come to know that she was in a relationship in the past.  In August of 2009, Nafessa took Twitter to reveal that she loves her boyfriend and he is the best, which hints she was dating in the past.

Nafessa is most probably single till this date to escalate her career to her desired height, as she seems to be investing her time in acting.
Nafessa began her acting career 2011 with a feature film, Streets. In the same year, she appeared in the television series One Life to Live where she portrayed the character of Deanna Forbes.
Nafessa is now famous for her performances in The Dirty 30 (2014), Survivor's Remorse (2014), Brotherly Love (2015), and other many films and TV series. 2017 seems to be a good year for Nafessa's career; she gave notable performances in Burning Sands, Twin Peaks, Black Lightning, and Tales.