Entertainment
Natalie Alyn Lind Has Place For Boyfriend Amid Busy Schedule? Or Single and Working?
Success does not come overnight, but love might stand a chance.
Well, keeping that in mind people often tend to prioritize building their career than sparing time for some romance in their life. However, people who take love and professional life simultaneously exist too.
So, what is the case with the aspiring actress, Natalie Alyn Lind? Is she busy amid her work schedule to have a boyfriend, or, does she fall under the category of people, who are a pro at balancing both the love and professional life concurrently?
You need to read through to get your answers.
Is Natalie Alyn Lind Dating A Boyfriend?
Love can happen to any person at any given point of time, but people do tend to stay away from this emotion until they figure out the right time to take things further. Well, when somebody already has an experience of being in love prior, that didn't work out well; it makes the decision even easier.
Natalie by the looks of it can relate to the given scenario, as she once was in a relationship which didn't turn out successful, and now she is busy building her career.
The actress, who is 18 years of age, previously dated "Into the Badlands,' actor Aramis Knight. Natalie started dating her then-boyfriend in 2015 and split in the following year without disclosing the reason behind their decision.
However, after her split, Natalie isn't seen with anyone who could be given a boyfriend tag. Also, at the moment Natalie is busy in her ever-growing career with a handful of recent projects like 'iZombie,' 'The Goldbergs,' and 'The Gifted,' where she is depicting the leading role.
Therefore her busy schedule might have been the reason behind her staying single and not getting involved in dating and affairs. However, the possibility of Natalie dating someone away from the spotlight cannot be taken out of consideration.
In any which ways, we are left oblivious until Natalie breaks the ice on the matter herself.
More About Natalie Alyn Lind:
Born on June 21, 1999, in Canada, Natalie belongs to white ethnicity and comes from a family that is related to the entertainment industry. Natalie stepped into the acting world just at the age of six, when she made a guest appearance in an episode of 'One Tree Hill' alongside her mother, Barbara Alyn Woods. Her father, John Lind is an L.A based producer.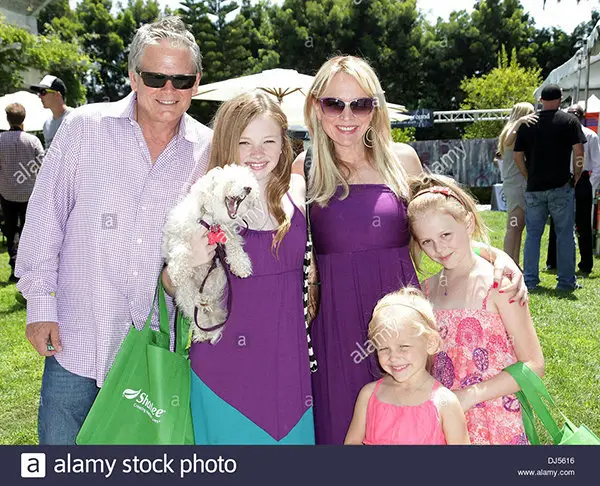 Caption: Natalie's with her parents and sisters.
Photo Credit: Alamy
Moreover, it's not just her parents, who are into the showbiz, as Natalie's two younger sisters, Emily and Alyvia who are 15 and 10 in age respectively, are actresses as well.
Natalie, who graced the screen just at the age of six has spent more than a decade of her life in the acting industry. By now, Natalie has acted in three films, 'Blood Done Sign My Name,' 'Kaboom,' 'Mockingbird,' and multiple TV series like 'Gotham,' 'Criminal Minds,' 'Chicago Fire' and few others.
Moreover, her indulgement in such popular projects must have helped her financial figure to boost; however, she has kept her net worth veiled.