Entertainment
Natalie Bassingthwaighte Sheds Regret Over Estranged Husband; Has Kids From Dating Affair With Boyfriend?
Natalie Bassingthwaighte Sheds Regret Over Estranged Husband; Has Kids From Dating Affair With Boyfriend? Television personality Natalie Bassingthwaighte, who sheds her regret over the marriage with her estranged husband, but now she is enjoying her romantic love life and motherhood as well.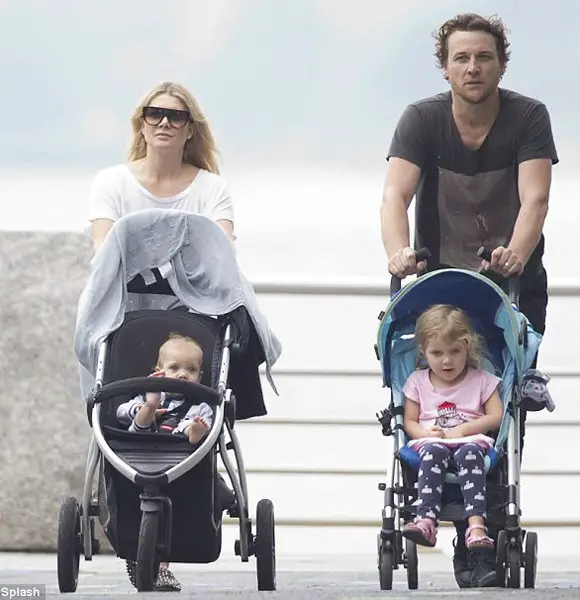 Wedding vows are exchanged after enough assurance and conviction upon your life partner. However, married life is unpredictable, and longevity of marital life does not solely depend upon love. But even after an unsuccessful marriage, one can enjoy romantic love life with a partner, might it be with a boyfriend or a girlfriend.
Sharing a similar story is Television personality Natalie Bassingthwaighte, who sheds her regret over the marriage with her estranged husband, but now she is enjoying her romantic love life and motherhood as well.
Regret Over Estranged Husband:
Natalie Bassingthwaighte met her first husband, Graham Wilmott – a chef in 1988 when they worked at a theater restaurant in Sydney, Australia. Two weeks later of the meeting, they got married to each other at St. John's Church in Glebe.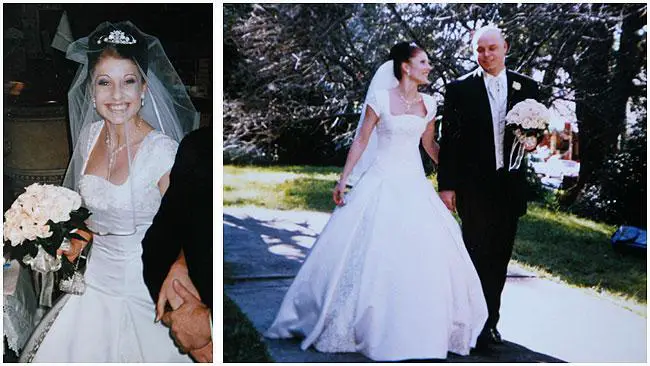 Caption: Wedding of Natalie Bassingthwaighte and Graham Wilmott in 1998.
Photo Credit: adelaidenow.com.au
However, the couple got separated in 2000, after two years of marriage. During an interview back in December 2006, she shared about her first marriage, and described the experience as,
"I married at 23. Basically, as soon as we were married it was terrible. It was so disappointing because you obviously think it's forever. And it wasn't. It virtually turned itself upside down the day of, or the day after ... but we didn't separate then. I know when people get married it's not what they expect, but I felt that he was really different, that he changed ... "
Further, Natalie shared her marriage life to be the hardest part of her life.
"We just had a really tough time, it was the hardest time in my life."
During an interview in February 2017, Natalie Bassingthwaighte's ex-husband Graham Wilmott talked about his married life with Natalie.
'I don't know why she won't talk about it. It happened, we were married and now we have both moved on, so I don't know why she still feels that way,'
Moreover, Graham also blamed Natalie's career for being the reason for their divorce.

"Her career was taking off and that pretty much ended our marriage, there were no massive arguments or anything like that, she had just moved on."
Furthermore, Graham continued,
"I would be trying to call her after a long shift at work to talk, and she'd be out until all hours,"
Natalie's Kids With Boyfriend or Husband?
After Graham, Natalie Bassingthwaighte is married to Cameron McGlinchey. Natalie met Cameron while making a hit band Rogue Traders. Natalie was the vocalist in the band, and Camron was a drummer. Their dating sparked in 2006, the same year Cameron became the part of Rogue Traders.
Natalie got engaged to Cameron after four years of dating when Cameron proposed her back in July 2010. Adding to the happiness was their daughter, Harper Rain Sinclair who was born in Melbourne just one after the engagement.
Natalie exchanged vows with her fiancé turned husband Cameron back on December 4, 2011, during a romantic and intimate ceremony overlooking the St Kilda foreshore, Melbourne.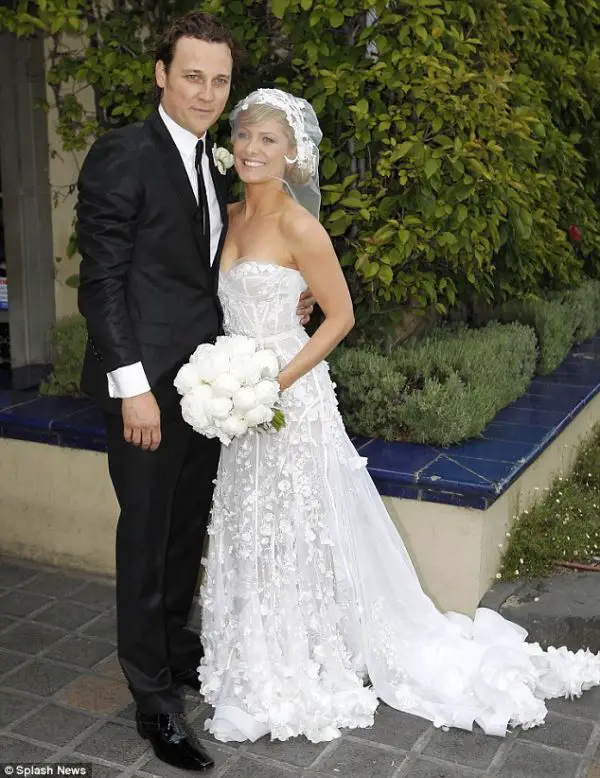 Caption: Stunning bride Natalie Bassingthwaighte with her husband Cameron McGlinchey in their wedding on December 4, 2011.
Photo Credit: Daily Mail
Before the marriage, Natalie had shared her eagerness to marry the man of her dreams with a statement that read,
'Cam is my everything, I am in the happiest place that I've ever been in my life and I can't wait to marry the man of my dreams.'
Moreover, on the wedding day,  Natalie shared her eagerness to see the groom, Cameron McGlinchey.
"I am feeling kind of nervous, but in a really joyous way (I) am very emotional," 
The duo chose not to have bridesmaids or groomsmen, keeping the ceremony intimate. The designer J'Aton designed Natalie's white gown, and her 16-months daughter Harper accompanied her in a blue dress.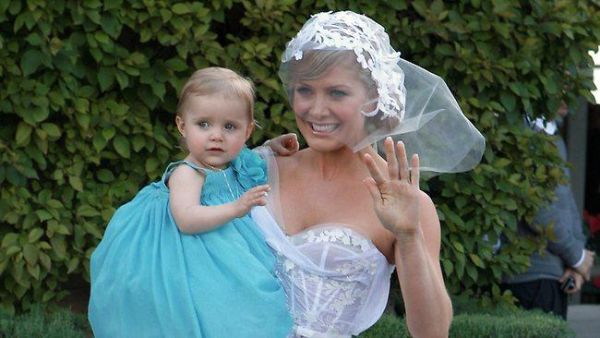 Caption: Natalie Bassingthwaighte with her daughter Harper on her wedding day with Cameron McGlinchey in December 2011.
Photo Credit: heraldsun.com
Talking about the bridal gown, J'Aton shared,
"with four people working on it and us going to bed at 5am. It has been a labour of love. There is a lot of embroidery. It is a very romantic gown, but still modern and quite sexy at the same time,"
J'Aton continued,
"There is lots of see-through in it, and you can still see her legs if you look closely, but it is totally feminine and elegant."
Happiness continued to bestow in the married life of Natalie and Cameron as they welcomed their second child, a baby boy, "Hendrix John Hickson McGlinchey" on May 21, 2013, in Melbourne.
Cameron's manager made the official announcement of the birth of the child to the media.
"Mother and son are both doing well, it's another addition to a perfect family."
It seems that Natalie and Cameron are enjoying their marital life with their daughter, Harper, and son Hendrix, which is evident in the picture during their family time in Cape Town.
Natalie Bassingthwaighte is Australia actress, recording artist, and television personality who started her career as an actress in 1998 with television series "All Saints" and appeared in series "The Lost World "(2000).
Natalie portrayed the character of Isabelle "IZZY" in television series "Neighbours" (2003-2007) and also appeared as "Maria" in series "Underbelly"(2010). Her film credit includes Counterstrike(2003), The Mystery of Natalie Wood(2003), When Darkness Falls(2006), Prey(2009).
Moreover, Natalie was the lead singer of band "Rogue Traders" from 2004 to 2008 and released her cover "Don't' Give Up" which went Platinum in Australia. After leaving her band in 2008 to pursue a solo career, she released her album "1000 Stars" which topped the Australian Albums Chart.
With her popularity, she became the host of dance reality show, "So You Think You Can Dance Australia" in 2008 and further became judge and mentor in The X Factor Australia. Her hard work and dedication have paid off well, which is evident in her net worth, which dwells around $10 Million.