Entertainment
Natalie Cassidy, Pregnant With Second Baby: Child's Father as Her Boyfriend Marc
Pregnancy isn't an easy phase for any women. Carrying a baby within requires a lot of strength and endurance. But it's strange to see that most of the women never say no for having a baby despite these hurdles. Today, we are talking about an actress who has faced this phase once and now is expecting her next child.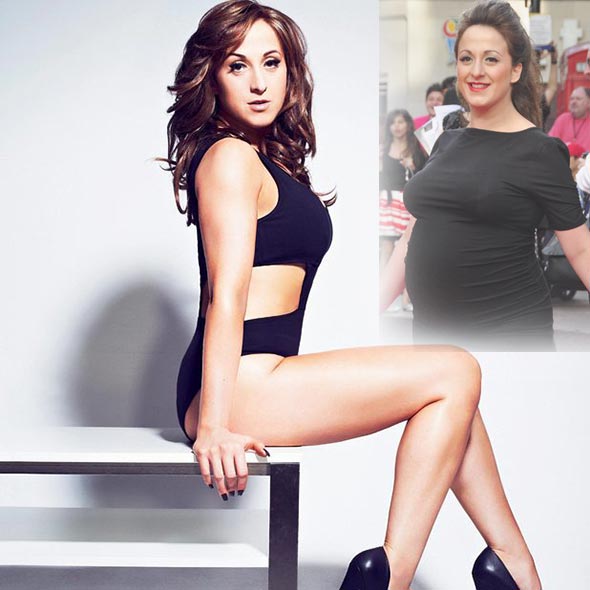 American actress Natalie Cassidy recovered from an abusive relationship and welcomed her second child with the new man of her life.
The actress had forgiven the abusive father of her child when she reunited back with him in 2011, but the man didn't change his ways.    
Natalie Cassidy Gets Engaged
Natalie Cassidy had the history of one failed engagement when she got engaged to Marc Humphreys, a cameraman by profession. She got engaged for the second time in October 2015, two years after split from her ex-fiancé Adam Cottrell, who was a trainee accountant back then,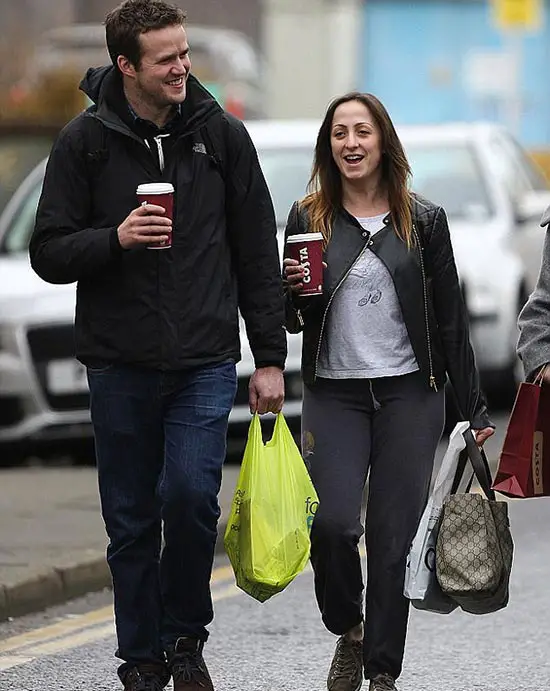 Natalie Cassidy with her fiancé Marc Humphreys in October 2015 (Photo: dailymail.co.uk)
Don't they look flawless together?? 
Marc Humphreys made the romantic proposal getting down on his one knee on their anniversary day, which was the day they started dating each other. 
The engagement news was confirmed by Natalie' spokesperson to MailOnline in October 2015 saying, 
"We can confirm that Natalie got engaged this weekend and she is really happy."
The couple experienced one year of dating before they got engaged to each other.
Natalie Cassidy's Past Dating Affairs: Abusive Fiance And Her First Child 
In 2010, Natalie got engaged to Adam Cottrell after the two first met at the Isle of Wight music festival. The pair started dating in 2009 and followed the four years of relationship before they got split. 
In October of 2010, both Natalie and her then-boyfriend, Adam welcomed their first child, a daughter named Eliza. She shared about her daughter's beauty in an interview in 2010 saying,
"She's so beautiful. I can't begin to tell you - I know everybody says that about their own baby but she really is.
In an interview, Natalie spoke about her family's future following her baby daughter's birth stating, 
"There's plenty of time for more. Within the next couple of years we'll think of trying for another. Our life is perfect."
Though the love-life of Natalie and her then-fiance, Adam Cottrell was good in the initial years, it took a turbulent turn later. In the year 2011, Adam, who was a then-trainee accountant, assaulted her, which even led to arrest of Adam. 
Her ex-boyfriend was charged with two counts of assault by beating and two counts of criminal damage after he was arrested in Broxbourne, Herts, at 5.30pm in May 2011.
Natalie split from Adam after the incident but reunited with him moving on from the past incident. In an interview with Dailymail on November 2013, she stated, 
"I know it's hard for some people to understand but we have worked at our relationship and I am so proud of how far we have come. I am so glad we gave it another shot because I love him."
However, Adam assaulted her for the second time which resulted in Adam sentenced to 120 hours community service and the restraining order which prevented Natalie's former boyfriend to contact her. 
Natalie Cassidy with her beautiful daughter, Eliza when they attended the event at London Zoo on 13th November 2013 (Photo: dailymail.co.uk)
But this beautiful daughter couldn't stay with his daddy due to his abusive behavior toward Natalie. Natalie gave him a lot of chances to redeem the mistakes but Adam never changed his behavior and that ultimately led Natalie to end the engagement.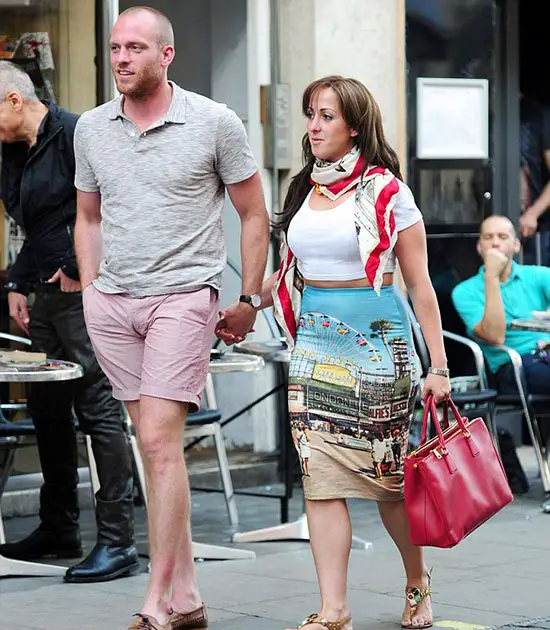 Natalie with her ex-fiancé Adam Cottrell in November 2015 (Photo: dailymail.co.uk)
In 2013 she parted her ways with Adam and was even spotted in public without her engagement ring. 
Natalie Cassidy Welcomes Second Child
The East Enders actress, Natalie Cassidy was all set to welcome her second child with her fiancé, Marc Humphreys, who is a cameraman by profession. Natalie and her soon-to-be husband both were excited to raise the family of three into four.
Announcing the pregnancy news, she shared a tweet in February 2016. 
Evening all... Time to let everybody know that @cameramarc and I are having a baby in the summer. The three musketeers become four. — Natalie Cassidy (@Nat_Cassidy) February 12, 2016
Later, in August 2016, she along with her fiance welcomed her second child, a baby daughter named Joana. She shared a tweet on 29 August 2016 after giving birth to her second daughter. 
The whole family of Natalie made an appearance together at the 20th Anniversary Gala Performance of The Snowman, held at The Peacock Theatre, on November 2017. 
Previously, in an interview with Now magazine in 2012, she explained that she was not obsessed with her weight after giving birth to her first daughter saying, 
"Since having my daughter I'm not obsessed with being thin any more. My ultimate goal was to look curvy, toned and fit. So I've been doing 60-minute sessions with trainer Rob at the gym six days a week. I thought I was done with weight loss, but after having Eliza I was left with a mummy tummy and I decided I needed to tone up."
However, six months after giving birth to second daughter, Joana, she appeared at the Television and Radio Industries Club awards ceremony sparkling her slim figure after the weight loss. 
In the London event in March 2017, she flaunted her beautiful body following Joana's birth. 
Natalie Cassidy's Short Bio:
Born on 13 May 1983, Natalie Cassidy has won the British Soap Award twice. She learned the art in Anna Scher Theatre as a child. She was the contestant of the seventh season in Strictly come Dancing and Ninth series of Celebrity Big Brother. 
Natalie is best known for her roles in East Enders (Since 1993) and BBC sitcom, Psychoville. From her successful career, she enjoys the net worth of $12 million.