Entertainment
Natalies Outlet Wiki: Everything From Her Age To The Her Blessed Dating Affair With Boyfriend-Turned-Fiance
Natalies Outlet Wiki: Everything From Her Age To The Her Blessed Dating Affair With Boyfriend-Turned-Fiance Natalies Outlet is an amazing young Youtuber who is the content creator of beauty, DIY,  and lifestyle videos on her Youtube channel which has a fan following of over 4.4 million subscribers. Her "outties" which is a word she uses to describe her fan family is so much into her videos and the vlogging which is the reason why she is a recognized personality over the internet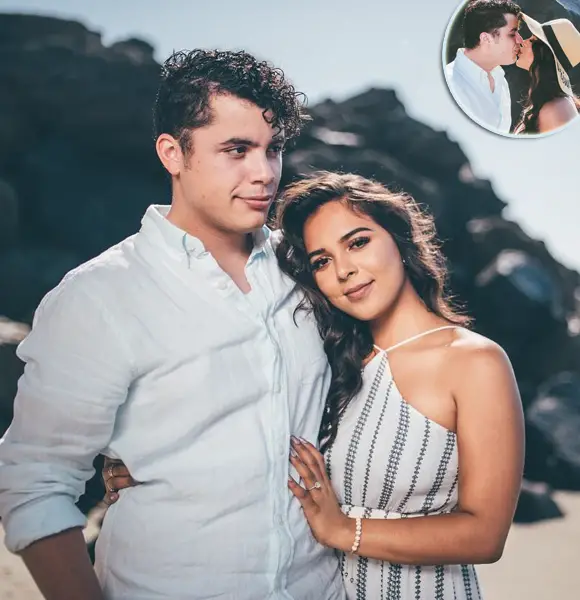 Natalies Outlet is an amazing young Youtuber, who is the content creator of beauty, DIY, and lifestyle videos on her Youtube channel with a fan following of over 4.4 million subscribers.
Her "outties," which is a word she uses to describe her fan family in her videos and the vlogging, is the reason she is a recognized personality over the internet.
Besides her commitment to YouTube, she has been enjoying a blissful relationship with her boyfriend turned fiance. Here is a short highlight of their relationship, along with Natalies' short wiki-like bio.
The Beautiful Relationship Between Natalies Outlet & Her Boyfriend Turned Fiance:
Natalies Outlet has been in a relationship with her boyfriend turned fiance, Dennis for more than six years now.
She and her fiance Dennis, who is also a fellow Youtuber and the co-host of the "Natalie and Dennis Show," met while at a party when Natalies noticed him with her cousin.
Natalies said she had a boyfriend back then, but Natalie and Dennis were meant to be together, and their bond was strong from the get go which strengthen with time.
Caption: Natalies Outlet and Dennis shared how they met via the Youtube channel, Natalie & Dennis Show. (Published on May 30, 2017.)
The love between Natalies and Dennis is adorable; they are not shy about expressing themselves, as the two have always been flaunting their love on social medias. [image_deleted_from_Instagram]
And just when people thought that they could not get any more adorable, they proved everyone wrong in a good way and took a giant leap in their relationship when they got engaged.
Natalies and Dennis got engaged back in May this year, and the two made several videos to share the happy news with the entire world.
Caption: Natalies Outlet and Dennis Announce Their Engagement. (Published on May 27, 2017.)
Similarly, the proposal video that went public showcased how much love they have for one another. Let's take a peek at the video where Dennis plans for the proposal and eventually, pops the question to Natalies.
Caption: How Dennis Popped The Most Important Question To Natalies. (Published on Jun 3, 2017.)
That is something that surely melted some hearts across the world.
The gorgeous lady Natalies feels very lucky to have found a lover and a partner like Dennis. [image_deleted_from_Instagram]
God bless their relationship!
Natalies is also good at making prank videos, and the pranks just seem so realistic when Natalies does them.
Caption: Natalies Outlet: DIY Slime Food Pranks For Back to School! (Published on Aug 13, 2017.)
A Short Wiki-Like Bio of Natalies Outlet:
Born on March 8, 1994, in Chicago, IL, Natalies Outlet is a Youtube star who became active on social media and YouTube at around the summer of 2014; since then, she has taken the vlogging world by storm gathering around 4.4 million subscribers on her Youtube channel.
Natalies Outlet, which also seems to be her real name, has always been discreet when it comes to talking about her family life in front of the mass; Natalies has not revealed the identity of her parents and the rest of her family members.
However, according to reports, Outlet has a sister named Angelica. Moreover, the parents of this amazing Youtuber, who has touched a splendid height in her vlogging career, are of Columbian descent.
Think we're missing something? Do let us know in the comment section below!