Entertainment
Bargain Hunt's Natasha Raskin & Husband Married In Secrecy; Family Finally Revealed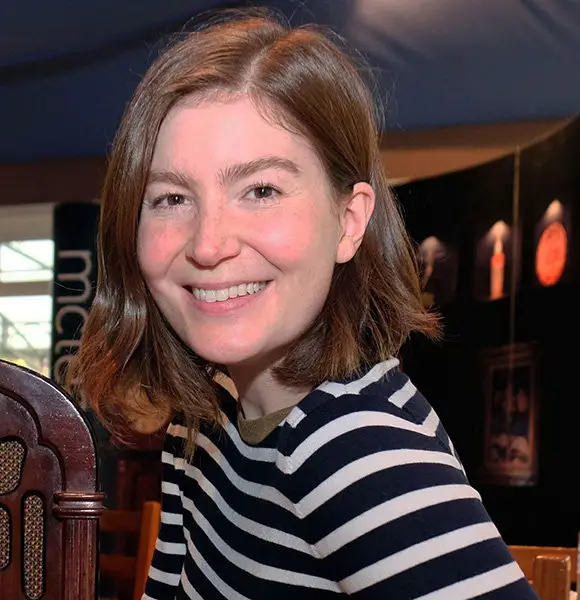 British Reality star Natasha Raskin is an antique expert; who gained wide-recognition after appearing on shows like Antiques Road Trip, Bargain Hunt and For What It's Worth. 
While fans are curious to know about the personal lives of the famous television personality, Natasha has always been successful in keeping her private affairs hidden under wraps. A married woman, Natasha has revealed very few details about her furtive husband. 
Married, Doesn't Share Many Details of Private Moments
Natasha, age 32, is a married woman, who tied the knot with Antiques Road Trip's producer Joe Sharp in 2017.
The couple got married in a private wedding attended only by close friends and family. The ceremony was held in a romantic location in Scotland, where the couple read exchanged the vows pronouncing them as husband and wife.
Natasha even took the last name of her husband after the marriage and now proudly identifies as "Natasha Raskin-Sharp."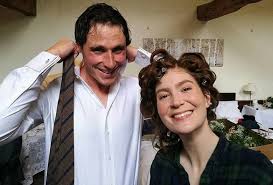 Natasha Raskin-Sharp and husband Joe Sharp (Photo: Natasha Raskin's Facebook Fan Page)
Although, the date of the couple's first romance is not disclosed; Natasha had mentioned in a 2015 interview with BBC that she was in a relationship without revealing the name of her partner. Natasha, who joined the BBC's Bargain Hunt in October 2016, further went on to say that she and her partner had a guilty pleasure of overeating. She told that the pair frequently visited some great restaurants where they would have delicious foods in a large quantity but would not later work out the extra fat in the gym.
Despite largely keeping her marital life under the wraps, what has remained an open secret is that the married couple is hot in heels over each other. 
Once Natasha married her boss, the trend of romancing with co-workers began in one of her other shows Bargain Hunt.
In January 2018, Tony Chambers proposed his co-star Alison Cook in one of the episodes of the show. For his proposal, Tony got down on one knee and displaying the engagement ring, which had Alison's name engraved on it, he asked her to be his wife. Alison immediately accepted the proposal and even broke down to tears due to such a romantic gesture by her partner.
Natasha having gotten married to someone connected to the show was the first one to pass her congratulation for the pair on getting engaged.
Artist Father Paved Her Path To Antiques Dealing
Born in Glasgow, Scotland, Natasha was conceived in a family of restaurant owners, Philip and Barbara Raskin. Her parents were also enthusiastic art collectors, and her father was a successful artist. Philip had several of his works sold at auctions, with his painting called "From Here To Eternity" even fetching a massive amount of £600.
Passed on to the art genes by her parents, Natasha was into Arts and Antiques from an early age.
Noticing her passion in the field Natasha's father helped her launch a career as an antique expert. Post her graduation from college, Natasha along with dad commenced an art supply business which went on to become her career-defining moment in the life of the young TV personality.
Further, Natasha is close to her family and loves spending her free time with them.