Entertainment
Nathan Darrow: 'House of Cards' Actor, Age 40, Not Yet Married? Kissed a Man On-Screen, Gay?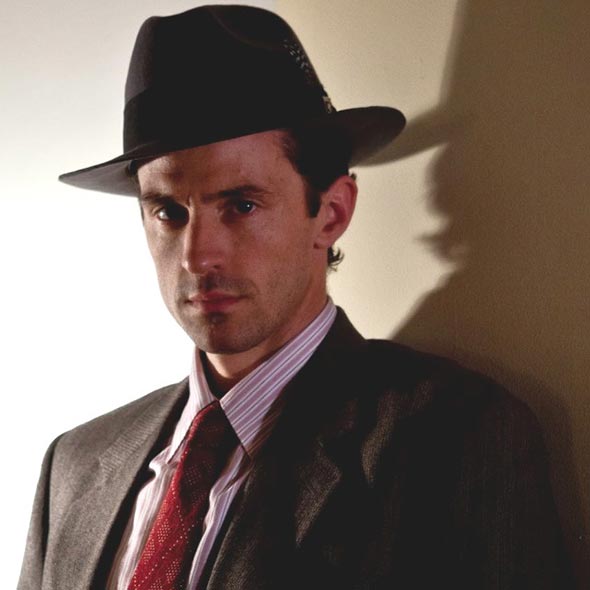 Thanks to the viewers love, and the critic's positive views, the role of Nathan Darrow in 'Houses of Cards' has been expanded since season 2. The actor is just that good in bringing the character he plays into life. Is the talented actor married in real life? 
Also, learn more about his on-screen gay character.
Not much on his Personal Life:
Nathan Darrow may be a professional actor, but he has mostly performed in plays. Except 'House of Cards,' he has also starred in television series 'Gotham' since season 2.
Wedding, Married Life, and Wife?
However, there is not much about him. We do know that the 40-year-old actor is married as he has changed his relationship status to his Facebook account to married on 28th June 2014. On further investigating we stumbled on to his marriage registration dated December 6, 2014, on 'the knot.' His wife's name is Megan Goscha. He isn't even active on any social media sites, so we do not know any more than that. But we can be sure that he is not gay from this.
His Gay Kissing Scene:
But whatever his sexual orientation or marital status is, it doesn't change the fact that he is an excellent actor. He portrays the character of Edward Meechum, driver, and bodyguard for Frank Underwood portrayed by Kevin Spacey.
Nathan's character was given absolute importance only since season 2 where the events turned steamy with an intimate scene. The scene took place between Edward and Frank as well as Frank's wife, Claire Underwood, played by Robin Wright.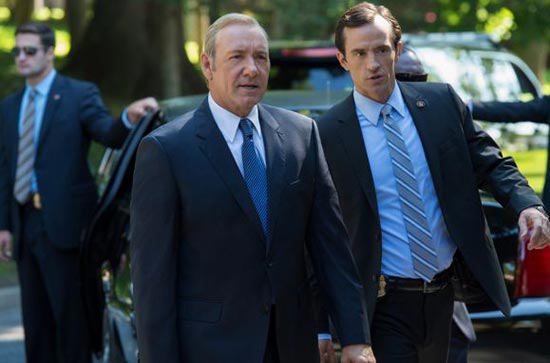 Caption: Kevin Spacey and Nathan Darrow from the sets of 'House of Cards.'
Photo Credit: tumblr.com
In the scene, Edward is having a drink in Frank's house with Claire having suffered a cut on his hand from a broken wine glass. That is when Frank comes home and helps Edward mend the wound. Things suddenly take a sensual turn as Claire starts to caress Edward's hand with her lips. Later, Frank and Nathan also share a kiss.
Caption: The kissing scene between Edward Meechum (Nathan Darrow), Frank Underwood (Kevin Spacey) and Claire Underwood (Robin Wright)
The next morning, Claire asks him, "How're you feeling?" Frank replies by saying, "I slept like a baby" denoting that the three clearly had a great night.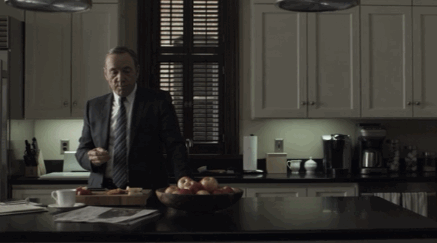 Caption: Frank responds: "I slept like a baby."
Photo Credit: buzzfeed.com
Nathan Darrow takes his leave from 'House of Cards':
Season 4 brought the demise of one of the show's most loved character Edward Meechum and with it the end of Nathan Darrow's involvement in 'House of Cards. The loyal bodyguard dies taking a bullet for the one he loved the most, staying true to his nature until the end and living fully the way he intended to. When questioned about how he felt about the death of his character in an interview with Tvline, he responded with,
Well… when you're an actor you know the experience is going to [eventually] end. It definitely was emotional not to be around [the cast anymore]. But it was nice to have the time. And it was nice to work on the character. And now he's free, wherever he is. [Laughs]
He was also questioned about how he felt about the progression after the infamous Threesome scene and how it affected Frank and Meechum's romance to which he replied with,
I don't think [the answer is] yes or no. A smart writer tells their story and then [leaves] these little doors within the story that the audience can open up with their own imagination. I think it's more interesting to leave it there. I think Meechum just wanted to be of deep service to both Frank and Claire, and it didn't matter what form that took.
He also commented on the infamous 'hand-trace' scene where Frank draws the outline of Meechum's hand in place of the Presidential portrait as a sign of his thankfulness and love for Meechum's saying,
It was great. It was nice for that character to [get an opportunity] to relax. I thought the scene was silly and whimsical, in the best possible way. It also happened to be my last day on the set. There was all kinds of stuff going on for me [behind-the-scenes].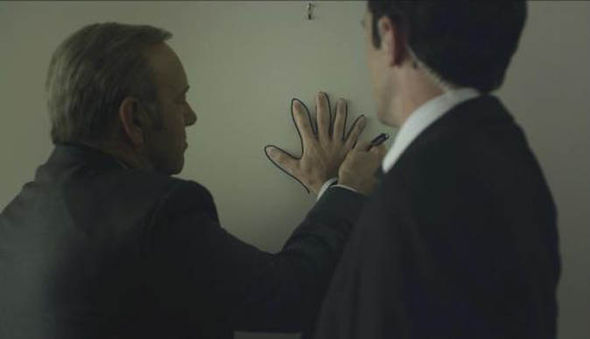 Caption: Frank Underwood draws Meechum's hand's outline to replace the presidential portrait.
Photo Credit: Express.co.uk
And with this, we bid adieu from Edward Meechum, but that is no reason to stop watching House of Cards with its Season 5 being broadcasted currently and so far it has received positive reviews and even some comparisons with President Trump and his White House itself.
Nathan Darrow was born on June 21, 1976, in Kansas City, Missouri. Following the graduation from Shawnee Mission North High School in Overland Park, he received his bachelors' degree from the University of Evansville. He also attended the New York University in the theater department. He will be in the 5th season of 'House Of Cards' that will be releasing soon.