Entertainment
Nathaniel Buzolic Once Had A French Girlfriend; Still Dating Her Or Single Now?
Love is an overwhelming experience which overcomes age, language and all kinds of human-made barriers.
Actor Nathaniel Buzolic got struck by passionate love with a French woman with whom he excluded all sort of obstacles irrespective of language and distance. Is the actor sincerely head over heels in love with the woman till date or has he moved to a new lady?
Love Is Still In The Air Or Has It Ended?
In the year 2014, Nathaniel got into a long distance relationship with a French woman named Lorna Lalinec. The relationship started when Nathaniel was on holiday in Paris.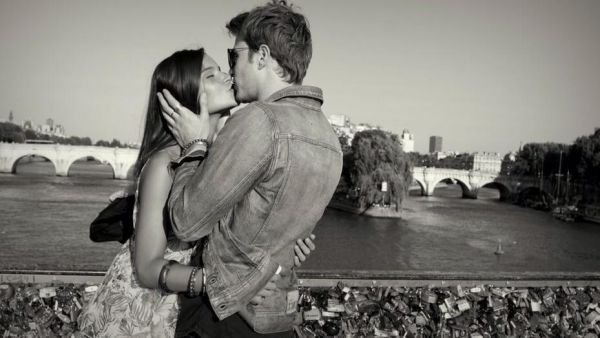 Caption: Nathaniel Buzolic and Lorna Lalinec spending their quality time in Paris (2014). (Photo: dailytelegraph.com.au)
In an interview with the Daily Telegraph in September 2014, Nathaniel spoke about his exhilarating experience when he saw Lorna. He mentioned:
"She was the most beautiful girl I'd ever seen, and I said to myself, if I don't talk to her I am going to regret it for the rest of my life," he explained of meeting her. So I stumbled over and tried to have a conversation with her. When I realized she didn't speak any English and I didn't speak any French, I knew it was going to be difficult."
The love between the two excluded the entire language barrier despite having difficulty in speaking language for the lady knew no English while the man knew no French. They sustained their long-distance relationship by using Google translator and frequently visiting France and Los Angeles.
See Also: Liza Tarbuck: Neither Lesbian Nor Single; Loves The Male Company. Boyfriend or Husband?
Back in November 2015, Nathaniel confronted his meeting with Lorna and having their first day out in front of Eiffel Tower through his social media,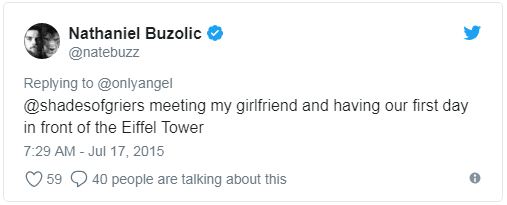 Nathaniel Buzolic tweet on his first date with his girlfriend. (Photo: Nathaniel Buzolic's Twitter)
The fan followers took the revelation in excitement and congratulated him.
Unfortunately, after a year of dating Lorna, the actor disclosed about separating with her in March 2015.
Nathaniel Buzolic reveals heartfelt break-up. (Photo: Nathaniel Buzolic's Twitter)
The downfall gave a blow to his followers for they had expected the relationship to get converted into marriage. But his fans left no stone unturned to console him.
After the confirmation of break up with the woman, the actor spoke nothing regarding the real reasons for the separation while no current dating details of Lorna got identified. Nathaniel shares no children with Lorna.
Further, Nathaniel was living a single life, until he stated about his unexplained girlfriend through his Twitter back in 2016. Similarly, while going through his Instagram account, we came across several pictures of a woman named Kristina Alice.
The star has not accurately disclosed the actual relationship shared with the woman, but with the availability of so many pictures of the woman, there remains an intense speculation on the relationship between Alice and Nathaniel.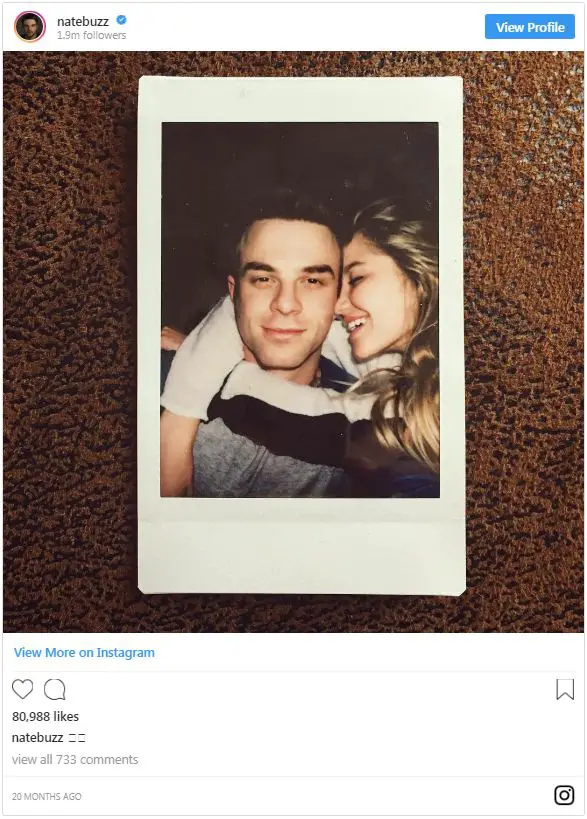 Nathaniel Buzolic with Kristina Alice. (Photo: Nathaniel Buzolic's Instagram)
Maybe the star is keeping the relationship with the woman hidden to avoid the unwanted scandals or else the star wants to keep a low-key relationship with the woman with the fear that after the breakup he'll have to face serious media trauma. Well, whatever may be the case, hopefully, the actor finds a perfect partner to share the remaining of his life.
Back in the year 2012, he was rumored to be in a relationship with pop musician Delta Goodrem. No dating events between the two got disclosed nor were they caught in an absurd or intimated moment.
You May Also Like: Thorsten Kaye Family Details! Inside Life With Wife & Kids - Bio Reveals
The dating between the two seems to be a link up for if Delta were his girlfriend, she would not be asking his current whereabouts through social media.
Further, Delta has got caught in the speculation for dating Hugh Sheridan in 2017. While Nathaniel has not disclosed about his prior relationship, but that doesn't portray him to be gay for he was in a relationship with a French girl and none of his gay relationships ever surfaced in the media.
Romance With On-Screen Wife?
Adding to his rumors, Nathaniel was rumored to be dating Danielle Campbell, with whom he shares screen on the series The Originals. Back then his fans speculated him of sharing romance with Danielle even in the real life.
As the couple was witnessed together on a trip to Croatia during the weekends their keen followers speculated of the possible dating relationship. However, Nathaniel and Danielle were not spotted together expect for their onscreen roles.
In the meantime, Nathaniel and Danielle were married on-screen and also shared a loving relationship which led their fans to wish for them to date even in real life.
Apart from it, Danielle moved on with her new found love whereas for Nathaniel he preferred to keep his love life a mystery.
A Versatile Actor; Net Worth In Millions
Nathaniel has completely kept his family life underneath, for, besides his Croatian descent, the Australian-born actor has not revealed any detail of his parents.
More From Liverampup: Bryton James Age, 31, Dating Status! After Saddening Wife Rift, Single Or Taken?
Likewise, through his social media, he showcased his beautiful mom and the love towards her while no details about his father have got disclosed.
Nathaniel has worked in Hollywood movies like The Dirty Deed And Hacksaw Ridge. Also, he has played in some television series like The Originals, Vampire Diaries, and Water Rats. With all his hard work he has been able to accumulate the net worth of $3.5 million which we are sure will inline eventually from his ads and real estate investment.
Stay with us for the latest update on Nathaniel Buzolic!