Entertainment
Never Reported As A Married Man; Manu Bennett Stands Up For The Mother Of His Kids! Obscuring His Wife?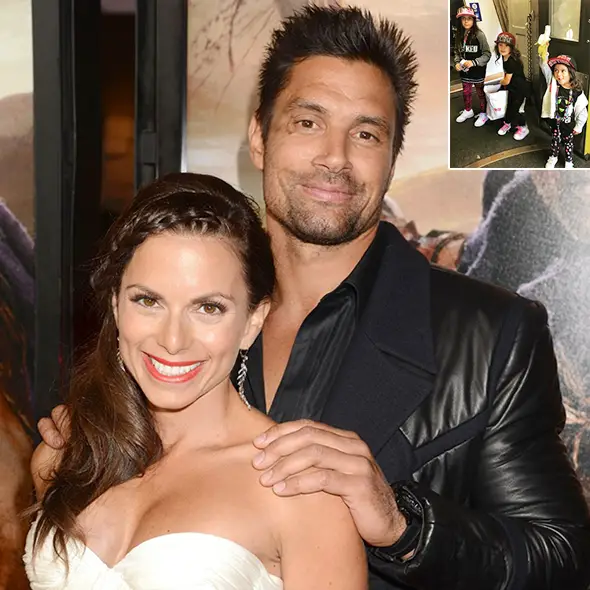 It is no surprise that celebrities have their secrets; deep and even dark but for Manu Bennett, there might only be a deep secret. He is quite famous for portraying the role of Azog in the hit fantasy trilogy called 'The Hobbit: An Unexpected Journey.' Over the years, he made a headline by many aspects and we will be discussing one of those headline-making news related to Manu and the mother of his kids.
Manu Bennett Stick Up For The Mother Of His Kids. 
In 2015, the Hobbit actor, Manu Bennet was arrested by the police early at 6 AM in Texas and got released before noon with a bond of $1,600. His arrest took place after a 29 years old man allegedly claimed that Manu attacked him at the Grand Hyatt hotel in San Antonio. However, Manu as an honest man did not deny the incident and accepted the fact that he was drunk and out at night. He said to a panel,
'I'm not going to hide about something that happened last week in Texas. I'm a human being I was out at night, drunk.'
Caption: Manu Bennett talks over arrest for assault as posted on YouTube (September 20, 2015). 
Matt Nable, a witness from the incident, said that Manu was very offended but yet, is actions were out of control. He said,
'[Bennett] was very, very offended about what the man had said to him. What he did was out of character, but he was obviously very offended by it.'
Manu also expressed his deep regret upon humiliating his family, community and himself. As far as family is concerned, the reason for the alleged altercation was an assertion about the cancer battle of the mother of his three kids, Karin Horen.
Awaken To Know More About His Wife And Children
Manu Bennet as we speak is not in the list of married men but who knows, he might be secretly married to Karin Horen with whom he shares three beautiful kids, and all of them are daughters; Huia, Mokoia, and Pania. However, Manu's partner or possible wife was diagnosed with breast cancer at the age of 26 and successfully recovered from it.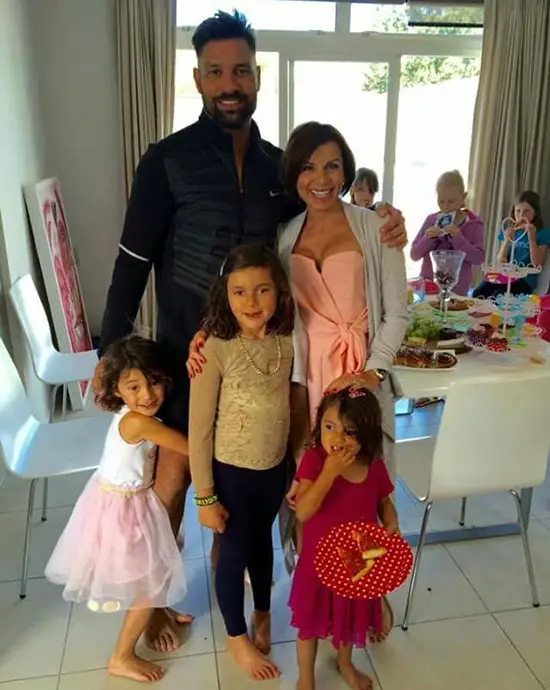 Caption: Manu Bennett with his loving, caring and close-knit family. 
Photo Credit: pinimg.com
But again she was again diagnosed with breast cancer at the age of 36 while Manu Bennett was in Canada, shooting for the TV series Arrow. However, Karin has recovered from that as well and is now a source of inspiration for all the ladies out there. 
Manu Bennett's Bio And Net Worth
Manu Bennett, 47, was born on October 10, 1969, in New Zealand. His acting career started with a teen soap called Paradise Beach in 1993, and after that, he has played roles in many movies and hit series like Spartacus, Arrow, and The Hobbit. With over two decades long career in the acting field, he has gathered himself a fair net worth of $1.5 million.
However, a big fat net worth is not the only thing that Manu has gathered over the years as we can see his strong masculine body and for that, all the credit goes to his workout sessions. He has also recently played roles in American Dad!, Beta Test, The Shannara Chronicles and The Death Race 2050.