Entertainment
Nicole Briscoe: From Beauty Pageant to Journalist. Plus, Her Married Life, Husband, and Pregnant?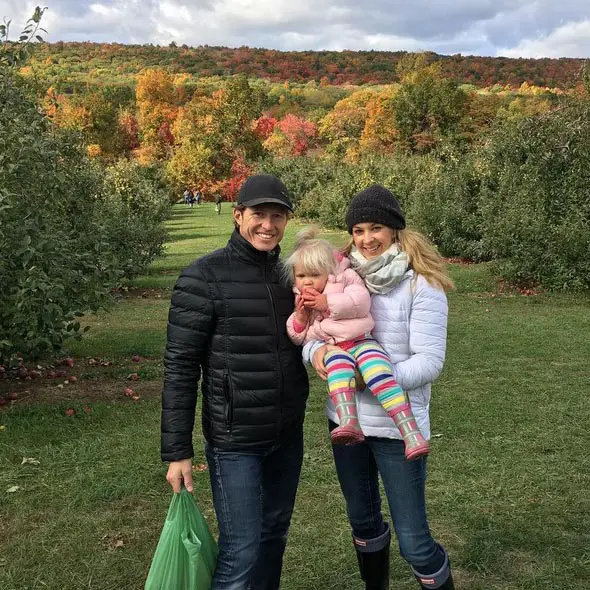 When a beautiful woman greets you in your screen, then you start to wonder about the wonderful lady. And if you fall in the category, who desires her then sorry to break your heart, as she is already taken and is happily married to her husband.
And here, we are talking about beautiful Nicole Briscoe who has won many hearts with her work. But did your know she has been a beauty pageant winner in the past? And now she is living a blissful married life with her husband in her paradise. Let's dig in to know more.
Knowing about the Pageant Journey of this Beautiful Lady:
Nicole Briscoe after being crowned as Miss Illinois Teen 1998 competed on Miss Teen USA same year. Unfortunately, she couldn't win the title finishing in the eighth position.
Well, her pageant journey doesn't end here. She competed in Miss Illinois USA two years after she got the title of Miss Illinois. Nicole became the first runner-up in the pageant. Don't you want to see the picture of those days??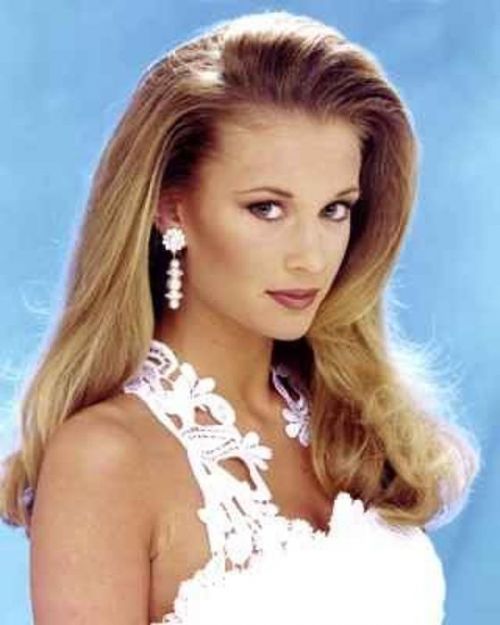 Caption: Nicole Briscoe after she won the title of Miss Illinois 1998.
Source: amazonaws.com
Nicole is a lady whose success commenced with the crown of Miss Illinois 1998, and as of today, she has become one of the prominent faces as a sportscaster.
The ESPN reporter, Nicole Briscoe who is currently the co-host of   Sports Center for ESPN. Nicole joined ESPN in 2008.  Before Sports Center, she used to cover stories for NASCAR Countdown (2008-2014) and NASCAR (2011- 2014).
Nicole worked as a host for two years on a motorsports news program for speed channel before joining ESPN. Nicole started working at an early age as a general assignment reporter at WREX-TV. Let's see a video of the Nicole reporting on her show Sports Caster.
Caption: Nicole Briscoe reporting on the show SportsCenter, published on March 1, 2015.
Besides her Professional achievements, Nicole is a family woman and has maintained a balance between her professional commitments and personal life.
Her Married Life, Husband, and Children!
Nicole met Ryan Briscoe at the Indianapolis auto racing. Nicole was reporting on auto racing while Ryan was a racing driver at Indianapolis.Talking about Nicole's husband, Ryan is a veteran professional Indy car driver and has won the titles like Italian Formula Renault 2001 and Formula Three Euroseries. 
Nicole and Ryan dated for four years before getting married, and they exchanged wedding vows in December 2009 in Hawaii.
The couple is supportive and encouraging of each other and talking about their relationship in an interview with Speedway media. Com, Nicole said,
"That's a really important part of his life and when you're in a relationship you have to be able to share those important things and be a part of that person's life. It's also helpful because he's stressed and there's a lot of things going on, and there's not always a family that can go. You want to be able to be there for each other, and that's the one."
The beautiful couple is blessed with a baby girl. Their first child, Finely Briscoe was born in December 2013.  Finley was born at the time when NASCAR races were going on. Therefore, Nicole missed the race that year.  
Moreover, Nicole shared the news her being pregnant with her second child through Instagram on February 10, 2016, and even shared that the baby would be born in July 2016.
Nicole is a responsible mother and daughter. She tries to keep her daughter close to her grandparents and other relatives. Well, we can say that she is giving a good upbringing to her daughter.
On the occasion of Mother Day, Nicole wished her mother, and along with that, she expressed her joy of becoming a mother through an Instagram post on May 8, 2016.
The proud father Ryan Briscoe announced the birth of their second child, daughter Blake James Briscoe born on July 1, 2016, through an Instagram post.
Nicole has two daughters Finely and Blake now, and Finely and Blake loves each other. Recently, Nicole shared a picture which reflects the sibling love for each other through Instagram on April 10, 2017.
Furthermore, Nicole says that the title of a mother is the best title ever through an Instagram, on May 14, 2017. And she even shared that her love for her daughters cannot be expressed in words.
Nicole is living a blissful married life with her husband and daughters in her paradise and her fans wish that she is forever showered with happiness!
Along with Nicole Briscoe, her contemporary sports journalists Carolyn Manno, Heidi Watney and Rachel Nichols are inspirational for upcoming new talent who wants to pursue a career in sports journalism.