Entertainment
Nini Smalls, Content With Sons! But Who Is The Babydaddy?
Model and video vixen, Nini Smalls was relatively unknown when she worked as a model. Appearing in a music video with rapper Mr. Capone E and doing a photoshoot for the Inked Magazine had not much contributed to her professional career.
But, once she started to share the glimpse of her private life on Instagram back in 2014, she became an instant hit and people became more and more interested in her love affairs. However, she was not very open when it came to her relationships. Did her fans eventually found out who this exotic video vixen is dating or has dated? Let's find out!
Nini Smalls' Children And Secret Dating Life
Nini, 26 is a mother of three sons: Yon'ee, Angel, and Max. The handsome boys are the subject of her Instagram's posts and her fans' curiosity.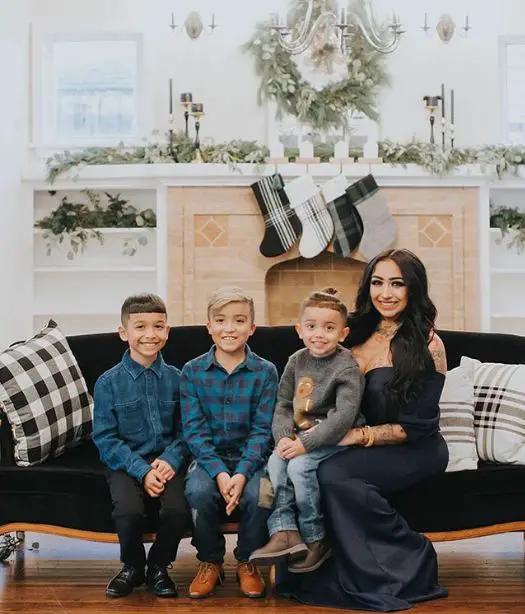 Nini Smalls with children (Photo: Nini Smalls' Instagram)
Nini has been rumored of dating numerous men in the past, yet she has never revealed the identity of her baby daddy. It has also been speculated that all of her sons are born to different fathers. Since she has maintained silence in the matter, it's meaningless to arrive at any conclusion.
While Nini posts pictures with men, her fans timely conjecture if she is having a romantic association with them! Back in 2016, Nini shared a photo where she can be seen close to a mysterious man.
As captioned the picture said cuñado (meaning brother-in-law) theories started to form that the man was her boyfriend and that she was dating him. But, she shut down her haters when she revealed that it was her brother and apparently it was not a picture of intimacy but something which showcased their sibling bond. She slammed people via comment as,
"Lol y'all need to learn what tu cuañado means lol it means Your Brother In Law! Aka he's my brother and that'll make him your brother in law.. Man y'all just plain ol stupid!"
But, back in February, Nini shared a photo with another man, keeping his identity a secret and further making her fans curious whether the man was her boyfriend. In her Instagram post with a birthday wish, she was holding a photograph of her and the man.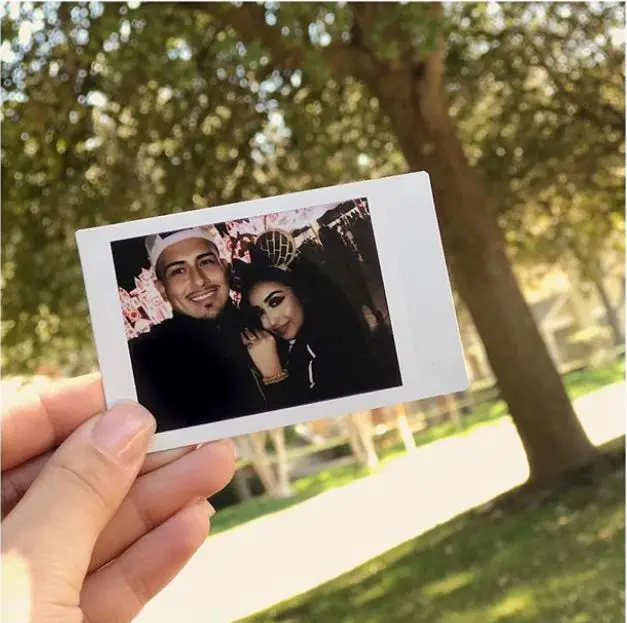 Nini Smalls with a mystery man and possible boyfriend (Photo: Nini Smalls' Instagram)
While the fans were guessing the mystery man as her boyfriend, she teased her fans by posting another picture with the same man where the duo can be seen posing together for a selfie.
Recently Nini shared a picture along with her mystery man via Instagram, which had a lot of hearts and was captioned "XoXo..."
Although Nini has not yet made an official statement regarding her current relationship, she is hinting towards one! However, it seems like she would take some more time before she acknowledges him as her man but who knows she could recognize her man soon! But for her ardent fans the duration until she addresses her man would surely belong!
Pregnant For The Fourth Time; Boyfriend Acknowledges Relationship
Nini, who has remained inactive on Twitter since 2014, regularly updates her personal life moments through Instagram. The California native took the same platform to reveal her fourth pregnancy with her baby daddy on 20 June 2018.
She posted a photo alongside her partner showing her baby bump.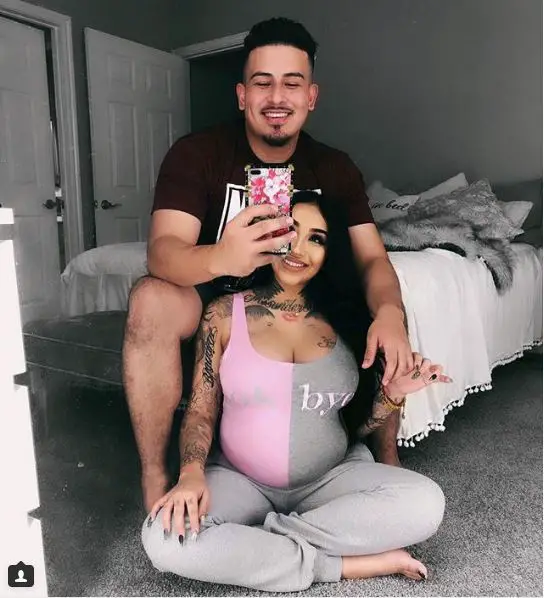 Pregnant Nini flaunts her belly bump with boyfriend on 20 June 2018 (Photo: Nini Smalls' Instagram)
Nini and her boyfriend, who goes by the name "dzo5000" on Instagram are eagerly waiting for the arrival of their baby together.
Nini has mentioned the upcoming baby will be her first daughter but has not revealed any possible name for the child. Her three children are also waiting impatiently to welcome their youngest sister. But, she has vowed that the upcoming child will be the last one.
In the meanwhile, Nini and her baby daddy are happy with their dating life and have not disclosed any plans to tie the knot in the future. And with such a loving family, the couple has no need to seek validation from others.