Entertainment
Norm Lewis Not Interested To Get Married Because Of Career? Gay Man Or Not Revealed
American actor and baritone singer Norm Lewis has been there and done that when it comes to his career. But he remains super low key when it comes to his personal life. But despite his preference to stay private, his fans crave to know if he is a married man or is planning to get married.
Moreover, speculations about him being a gay also revolve around him for remaining silent, but what is the actual truth? Is he a gay, which is the reason for his silence when it comes to his love life or is just too busy with fame and career? Let's find out.
Lewis: Married? Not Married or Gay?
Lewis has lived a life spanning over half a century and is yet to give fans a major clue on his love life. He has always been a man who does not like to put his personal life under the spotlight, which he is entitled to do. But is Lewis married to his wife? Has he been single forever? What is the real deal?
Well, in an interview back in 2004, when he was asked about his favorite Valentine's Day memory, he said it was with his girlfriend. He did not shed more light on his girlfriend's identity, but he said he once dated someone. In his words,
It was with my ex-girlfriend. I snuck into her apartment. I bought a lot of roses and took all the petals off. Then I laid them on the floor from the front door to her bathroom, where I had a bath waiting for her with candles and wine.
Besides this, he has not stated any plans of getting married which make people assume a couple of things, one; he is not willing to disclose his personal life to the fans or two, he is just too busy with his career and wants no strings attached to him.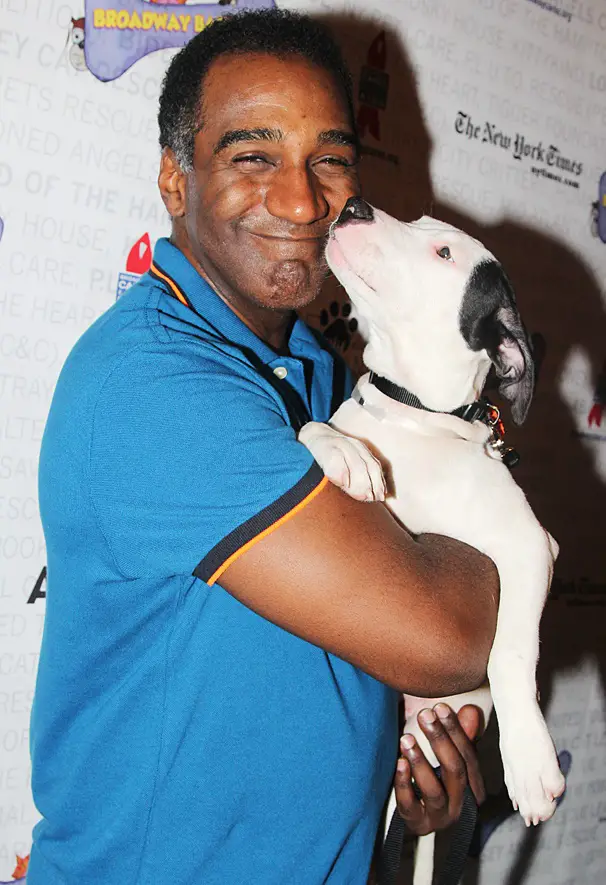 Caption: Norm Lewis is a man of few words when it comes to his personal life.
Photo Credit: broadway.com
So let us wait and see if he comes up with any exciting and new revelations regarding his love plans. 
Born on June 2, 1963, in Tallahassee, Florida, United States, Norm Lewis is an American actor and baritone singer. He was once nominated for the Tony awards which show what he has been able to accomplish in his distinguished and long career. 
Moreover, in May 2014, Lewis made history as "The Phantom of the Opera"'s first ever Phantom of African-American ethnicity, which is one of many highlights of his career.
He has made quite the name for himself thus far in his career, and along with name, he has also acquired a fair amount of respect and money in his life. Regarding his net worth, he has provided with any official statement, but it is estimated to be in millions.