Entertainment
North West: Everything Ranging From Age, Birthday To Her Parents Detail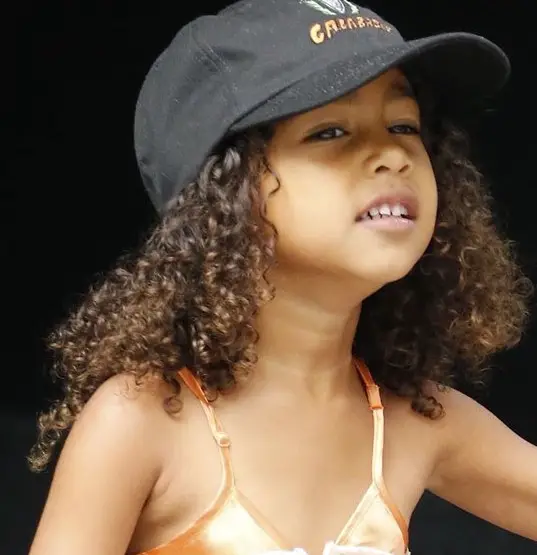 She came to media's interest right after she was born; perks of having parents who are in the limelight. North West, firstborn of Kim Kardashian and Kanye West, has media drooling all over her since she first opened her eyes.
Willing to know more about the child who gained popularity through her parents? 
Read ahead if you are willing to know more about North.
North West, 4, In Spotlight
North West, at the age of 4, has been able to grab all the media attention towards her. The first daughter of Kim Kardashian, the reality TV star and Kanye West, the rapper, North, is already blessed with the fame and fortune which most can only dream.  
Born on 15 June 2013, North has a younger brother Saint who was born on 5 December 2015. North is also blessed with a sister Chicago, who was welcomed on 15 January 2018 via surrogacy.
Moreover, North is raised while having her cousins and aunts around her. Her grandmother Kris Jenner had a big hand in her upbringing. She also happened to be very much loved in the family. Well, her aunt Kylie Jenner, one of the casts of Keeping Up With Kardashians and Kim's sister, did wish her birthday on her Instagram.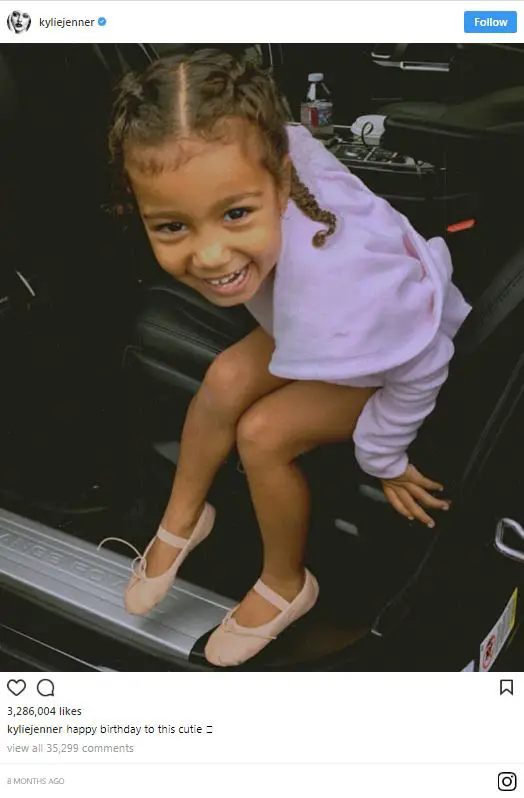 Kylie Jenner wishing North West Happy Birthday  (Photo: Kylie's Instagram)
Nevertheless, while most of us were cutting off Barbie's hair or crying over a scratch from a football game when we were four, North has already starred in the cover of the Interview magazine alongside her mother, Kim Kardashian. 
During her appearance on the magazine, North gave her first insight on what its like to grow up in Kardashian-West household. Her family members call her 'Bubs' which happened to be her nickname. North loves giving toys to her brother which she expresses as the best thing about being a sister to Saint.
Likewise, she opened up about her likes for cheese. North says her best friend is her mother, Kim. She even confessed that when she is pictured with a handbag in public, then the bag is filled with toys.
Moreover, she controversially stated to artist Andy Warhol regarding her contents in her handbag and stated that she carries makeup in her purse; while leaving people questioning why would a four-year-old carry makeup in her bag. 
'Sometimes I put some make-up in there when I go to church.'
However, she surely is the fashionista who can regularly be spotted in the front row of popular fashion shows.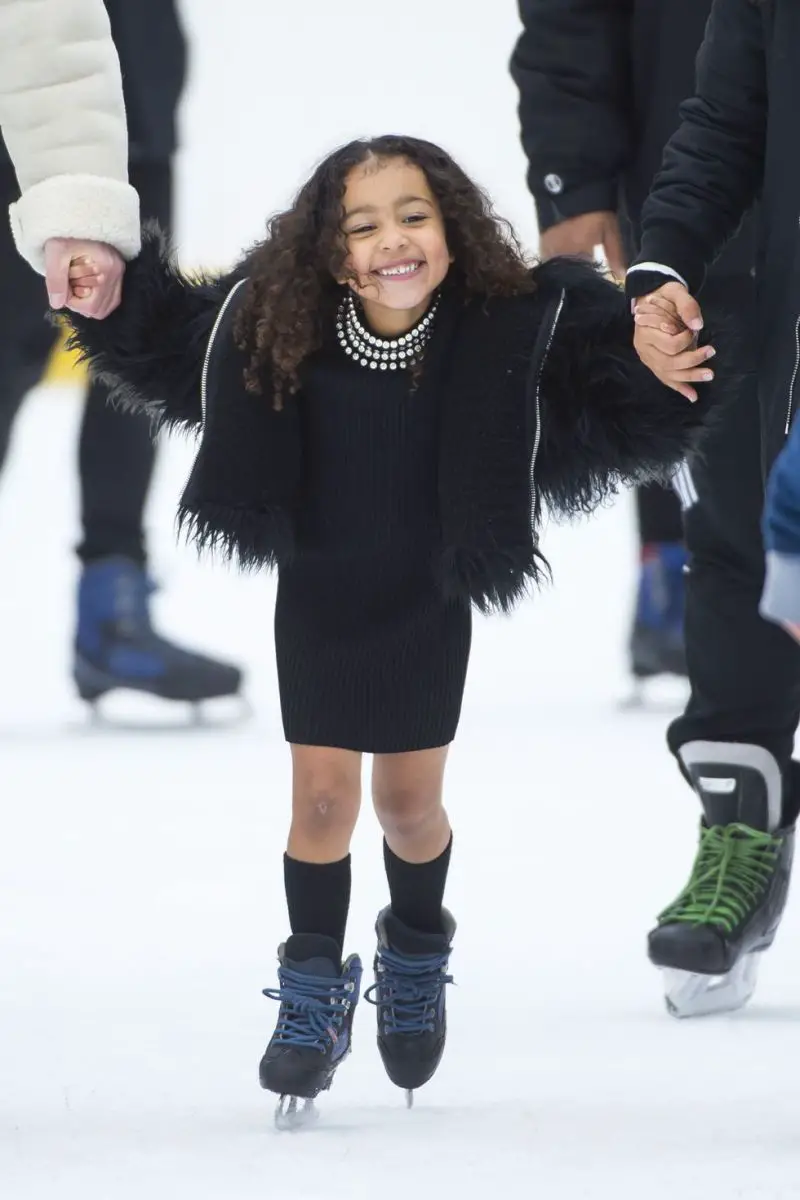 North West pulling off an outfit for ice skating session at Central Park (Photo: harpersbazaar.com)
Meanwhile, North being a daughter of an entrepreneur, who gained success launching a clothing line, has been able to pull off any outfit just like her mother, Kim. Kim is also a television personality who appears in television series Keeping Up With Kardashians. With a cosmetics line, clothing line, weight loss products, personal appearance fees, television salary, perfume and retail endorsements, she has successfully accumulated a net worth of $175 million.    
Not only Kim but North's dad Kanye is also worth a fortune. Kanye- an American producer, rapper, fashion designer, and actor, has a net worth of $160 million. North surely is born with a silver spoon.
Also, North's parents have gone out of the way for her in the past. Kanye dropped $74,000 on North for Christmas in 2016, buying her a $62,000 diamond-encrusted tiara and a $12.000 toy black SUV for the four-year-old.
Nevertheless, according to Hollywood Life, Kanye is planning to give his daughter, North $10 million when she turns 21. After all, both her parents are worth a fortune.