Entertainment
Romance Blooms As The "Good For You" Singer Olivia Rodrigo Shares A Kiss With Adam Faze
The singer-songwriter Olivia Isabel Rodrigo might have confirmed her relationship with Adam faze, a co-founder of the production company, Must B Nice. Olivia Rodrigo Wiki: From Ethnicity To Her Dating Status. As a child, she dreamt of appearing on one of the Disney shows while watching the series on the TV. She is Olivia Rodrigo, a television actress, who is on her way to fulfilling her dream. Well, if you are curious knowing about this rising teenage actress, then this article is just for you.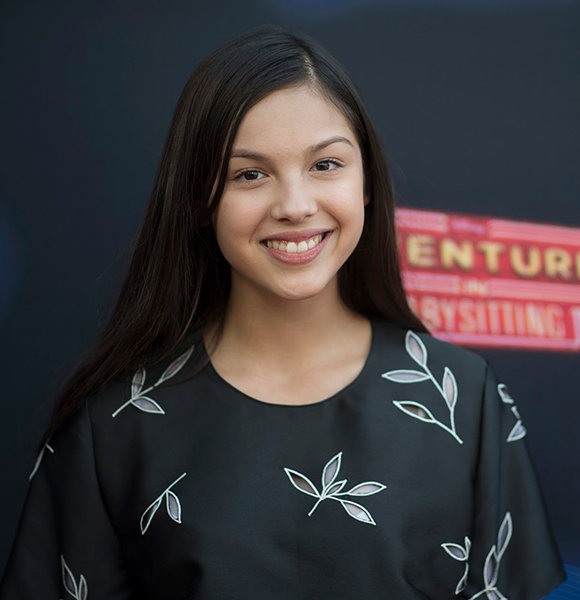 Quick Information
Awards

No

Lesbian

No

Twitter

https://twitter.com/Olivia_Rodrigo

Facebook

https://www.facebook.com/OliviaRodrigoOfficial/

Instagram

https://www.instagram.com/olivia.rodrigo/?hl=en

Tattoo/s

No

Hair

Long

Weight

55 kgs

Height/ How Tall? 5 feet 4 inches (1.65 m)
Education

Lisa J. Mails Elementary School and Dorothy McElhinney Middle School

Nominees

2018 Best Children's Comedy Artist Female

Date of Birth 20-02-2003
Net Worth

N/A

Ex-Boyfriend

Sean Giambrone (Rumored)

Children/Kids

No

Parents

N/A

Ethnicity/Race

Mixed

Zodiac Sign

Pisces

Birth Name

Olivia Isabel Rodrigo

Profession

American

Birth Place

Temecula, California, United States

Nationality

American
The singer-songwriter Olivia Isabel Rodrigo might have confirmed her relationship with Adam faze, a co-founder of the production company, Must B Nice. 
The two love birds were seen sharing an intimate moment, which might have confirmed the 18-year-old singer-actress relationship with Adam Faze. 
New Romance Blooms 
The "Good 4 U" singer, Olivia Rodrigo's alleged' relationship with Adam Faze, just got a new turn as the two were seen sharing a kiss. In the picture, the 18-year-old singer gently places her hands on Faze's cheeks and share eye contact.
Olivia holding hands with Adam (Via: TheImageDirect)
The two were also seen holding hands and hugging. The beautiful moment quickly garnered a lot of attention among the fans and media. 
Their romance first came to light when both of them attended the "Space Jam 2" premiere. Their appearance instigated something between them, but no confirmation or statement had been put by either party. However, we do not think that any statement or proof is needed, as their picture says it all. 
The passionate kiss happened after the two were dining together at the West Hollywood hotspot. 
The cute moments shared by these two in the "Space Jam 2" premiere were described by Actress Brazell as really cute. Brazzel told E! News. 
"The two of them together felt comfortable and newish, and it seemed like he also knew a lot of people there," she shared with the outlet. "It just felt like comfortable, cuddly, new young love.".
Who Is Her New Found Love?
Olivia's career might have skyrocketed after her song, but she is no new face to Hollywood. She is a star of the popular Disney series "High School Musical: The Musical: The Series." Olivia, already a celebrity, has now been dating Aadam Faze, who doesn't seem to like the attention.
After the pictures were shared, the 24-year-old  made his Instagram account private. Adam Faze, age 24, owns his production company named Must B Nice with his partner Jamie Dolan. The partners decided to launch their company in March 2020.
The business personals have had this plan in their mind for a long time until they finally decided to take action on it. Faze, when asked about the company and the idea behind it, said, 
"We could not be more excited to be launching 'must b nice' at a time where the line between the technology and entertainment industries is blurring; we look forward to embracing that change and working with a new generation of storytellers to push the boundary of what stories are told and how they're distributed."
 The young entrepreneurs' ventures do not stop here. He worked as a columnist for Forbes back in 2017. He was 20 back then, but the aspiring adult wanted to do what he loved; as a result, he started writing production and directing credits after working for three years.
He wrote credits for the TV series Day by Day alongside working as a producer. The 24-year-old Faze also directed the "Nothing Good" MV of G-Easy and Juicy J with over a million views on youtube. With his credentials, it doesn't seem he is new to Hollywoodlife. 
The producer, director, and writer is also a speaker on his podcast, "Day by Day," which has gotten a lot of appreciation for speaking up for first-world problems.
As much as professional he is on his podcast, it made us wonder if he has done it previously, and we weren't surprised to find out that he used to run his own "A leg up" podcast when he was 18. 
This young aspiring personality doesn't seem to stop anytime soon. So hopefully, we will see his works get the recognition it deserves. 
What Does The Media Think?
A boon or a curse we say, whatever a celebrity goes through, is followed by the public's heavy comments and statements. Sometimes it is wise, and sometimes it is witty and condescending. Rodrigez was subjected to a lot of judgment upon the rumor of dating a guy six years older than her.
Olivia, who is 18 as of now, has had problems in her past relationship as well. However messy the situation was with Joshua Basset and Sabring Carpenter, the case has now been laid to rest. But the judgments don't seem to be ending for the 18-year-old.
After the rumors of her relationship with faze started to spiral, the actress-singer was subjected to heavy criticism relating to her and her boyfriend's age. But a mass of people also seems to be loving the relationship that they are sharing. 
Apart from her current alleged relationship, the singer's previous relationship with her co-star Joshua Bassett also gained a lot of attention. 
The song "Drivers License" that made Rodrigo top charts and break records was the same song that instigated media frenzy between her, Joshua Basset, and Sabrina Carpenter. 
Coming back to her current speculation, she is yet to shed some light on the matter. But, as of now, she seems to be living her best life and has been recently seen hanging out with the singer, Rosé of popular K-pop girl group BlackPink. 
Collab With BlackPink?
After the pictures of her romantic moments with Adam were released, the "Sour" singer was hanging out and having dinner with Rosé from Blackpink. Upon seeing them together, their fans have been speculating that a collab is on the way.
While this speculation cannot be confirmed, we might be wishing for this to be true. 
Olivia spotted for dinner with Rose from BlackPink (Via Instagram)
Olivia Rodrigo Parents: Bio Includes Ethnicity
Olivia Rodrigo was born on 20 February 2003 in Temecula, California, a western U.S. State. She is an American national though there has been speculation that Olivia Rodrigo might be Spanish.
Olivia possesses mixed ethnicity belonging to a family that shares a cultural diversity. It has come to light that Olivia's dad is Filipino while her mother is of Western European descent, mostly Irish and German.  
However, Olivia has not revealed any further information regarding her parents yet. Even though she has not talked much about her parents, she does share pictures with them on her Instagram account.
Olivia shared a picture with her dad on her Instagram in June 2017, wishing her dad father's day. 
(Photo: Olivia's Instagram)
Besides, her Instagram post includes not only her parents but also some videos of her cover songs. In addition, she has posted several videos that usually aim to notify her fans while she posts a new video on her YouTube channel.   
Olivia Rodrigo Career Before Fame
Olivia joined YouTube in July of 2014 but started posting her videos only six months back.
Talking about her career, Olivia initially gained fame for her title role as Grace Thomas in the movie Grace Stirs Up Success, where she tries to save her grandparent's bakery by joining the MasterChef Junior competition. It was her debut movie in 2015.
Later, Olivia landed another starring role as "Paige" in the Disney show Bizaardvark along with her fellow young actor Madison Hu. The series shows the duo on a quirky adventure to internet fame. It is the perfect show for the generation of social media, which is in its third season.
Meanwhile, opening up in an interview with HuffPost, Olivia expressed how she was over the moon for getting an opportunity to fulfill her dream of working for Disney. She stated:
"I watched Disney a lot as a kid and dreamed of doing the wand ID and saying 'I'm Olivia Rodrigo and you're watching Disney channel. I really looked up to the actors I watched and when I found out [I was going to be on Disney Channel], I was over the moon!"
In the same interview, when Olivia was asked where she sees herself in 10 years, she said: 
 "I'd love to continue acting and get some really cool roles and also go to college" 
Moreover, she joined the coming-of-age skateboarder film "Paved New World" to portray a free-spirited teenager. 'Paved New World' is scheduled to release this year in June of 2018.
Almost after a year in 2019, she was cast with the main role of Nini Salazar Roberts in the Disney series, High School Musical: The Musical: The Series. The series premiered in November that year.  
Keep Visiting for the emerging updates on the life of Olivia Rodrigo!