Entertainment
Denzel's Daughter Olivia Washington, Age 27 - Chasing Goals With Supportive Family
What will you first remember when you hear the words ruthless cocaine smuggler?
Denzel Washington's die-hard fans would surely say Frank Lucas from 2007's movie American Gangster. The two-time Oscar-winner has stamped a mark in audiences' heart through and lately; his children are the ones doing the same.
Following father's footsteps, Denzel's youngest daughter, Olivia Washington is self-made actress despite having the famous father. She may not have exerted her father's fame, but certainly, she carries the family's support! 
Making Of The Actress: Father Provides Role Model
Olivia Washington is much more accomplished actress than one can imagine! 
She hails from theatres, she's already had her Red Carpet walk at the age of 22 with her father at the Golden Globes Awards 2013 and the best of all, has already marked her debutant role in the 2013's movie, The Butler, even though it was fairly a minor role.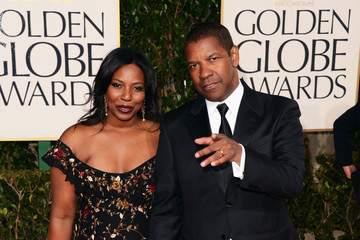 Olivia Washington with father Denzel at the Golden Globe 2013 (Photo: Zimbio.com)
Certainly, her journey to success is not easy, but with her absolute talents, she has already landed various lead roles in short films like Sorry For Your Loss and The Forever Tree. However, the talented Olivia is yet to make her significant breakthrough in the Silver Screen. 
And for such aspiring career, some part of the credit goes to her supportive family, especially Denzel! 
Olivia's father takes each opportunity to educate his daughter with valuable suggestions. In an interview with Hollywood Reporter in 2012, Denzel opens his heart out crafting the best piece of advice. He stated, 
"You're black, you're a woman, and you're dark-skinned at that. So you have to be a triple/quadruple threat…You gotta learn how to act. You gotta learn how to dance, sing, move onstage. That's the only place, in my humble opinion, you really learn how to act."
Further, the Malcolm X actor gave her the role model; actress Viola Davis, whom Olivia can look up to for success. Denzel remarked,  
"Look at Viola Davis. That's who you want to be. Forget about the little pretty girls; if you're relying on that, when you hit 40, you're out the door. You better have some chops."
However, the father-daughter is not the only actors in the family; her whole siblings join the gang making it a family full of actors.
Olivia's family was spotted together at the 73rd Golden Globe held in January 2016. Olivia, along with her mother Pauletta, brother John David and sister Katia, accompanied Denzel on stage when he received his Cecil B. DeMille Lifetime Achievement Award.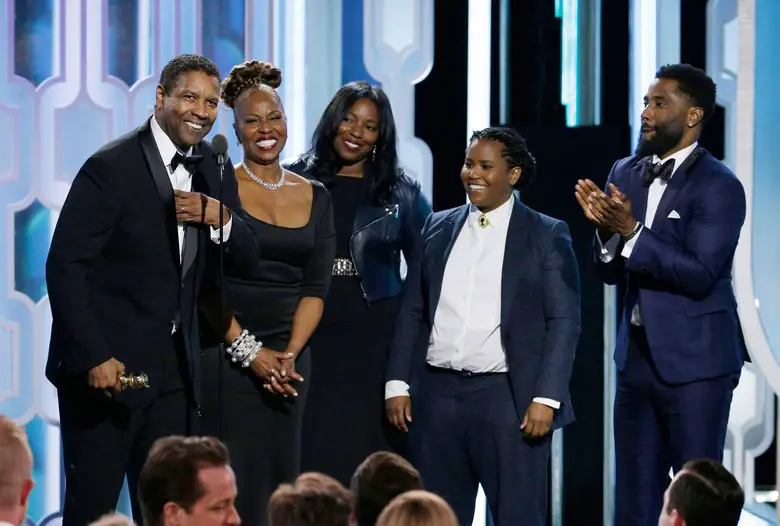 Olivia along with family at the 73rd Golden Globes (Photo: GettyImages)
However, Olivia's twin brother, Malcolm was absent at the event for he was completing his thesis at American Film Institute. 
Dating Life, Relationship Status
The aspiring actress, however, seems a little off in dating as she appears to have no boyfriend at the moment. Young Olivia, as of now, focuses on her aspiring career rather than thinking of getting married and settling down with a husband.
Think we're missing something? Do let us know in the comment section below!