Entertainment
Omar Gooding Has A Baby But Is It With A Wife Or A Girlfriend? Secretly Married For All This Time?
When you are a renowned person, several eyes are watching you, your professional life and you're your personal life. And when you are one of those peoples, who maintain privacy in their life, you can create many confusions.
American actor, comedian, rapper and voice artist Omar Gooding aka "Big O" is one of those celebrities who hasn't opened up about his personal life apparently. The Family Time star Big O has been revealing that he has a son, but the mother of his baby is usually overshadowed.
A Baby with a Partner or Wife?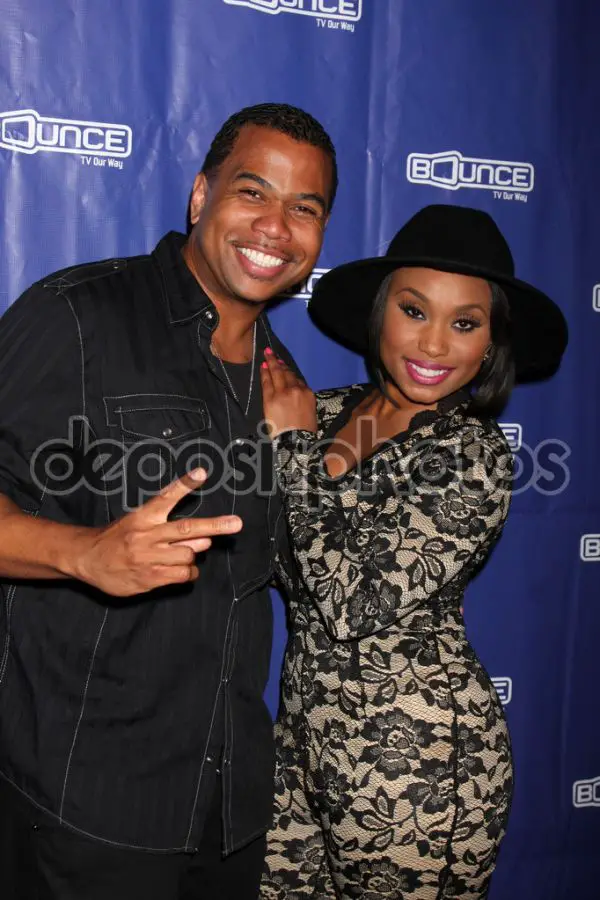 Caption: Omar Gooding and Angell Conwell at a party at the El Mariachi Grill on June 9, 2015, in Encino.
Photo Credit: depositphotos.com
These days, forty-years-old Gooding hasn't uttered a single word about his love life in any interviews but has been revealing it through social media. The actor, who was previously in a relationship with his co-star Angell Conwell for four years wasn't witnessed with any lady in public for a very long time after the split with his ex-girlfriend Conwell.
But now when you follow him on different social media, you can see his newborn baby. Aren't you curious to know about his child's mother?
After we stalked Omar on his Instagram, he now seems to be secretly married to a gorgeous lady named Mia. Though he hasn't posted any picture related his marriage, he once mentioned Mia as his wife in a caption. On October 10, 2016, he shared an image with Mia where she was seen flaunting her baby bump, and Omar was seen kissing her belly. In the caption, he revealed that their baby is on its way.

Well, this isn't the first time since he introduced Mia to us. You can find many pictures of Mia if you scroll down his Instagram. Later on January 9, 2017, Omar shared an image with his wife to reveal how excited they are to welcome their first child. He captioned-
"Good times at the ???????? shower! #OjrComingSoon thanks everyone for showing up and thanks for all of the ???????????????????????????????????????????? now it's sleep time ????????????"
On January 27, 2017, Omar and Mia welcomed their first child. Omar announced the birth of their baby by sharing a video on his Instagram.
Omar and his lady love Mia also celebrated Valentine's Day together. He shared an image of them celebrating Valentines on Feb. 15.
No doubt Omar is enjoying a blissful life with his wife and son. We hope that their happiness never fades away. Omar is also enjoying his career. Active in the industry since 1989, Omar has appeared in many television shows like Playmakers, Hanging with Mr. Cooper, Wild & Crazy Kids, Cousin Skeeter, and Smart Guy. His career has allowed him to accumulate the net worth of $2 million.