Entertainment
Oscar-Winning Director, Ray McKinnon Still Misses His Wife Lisa Blount, Who Died in 2010. Says no to Second Marriage?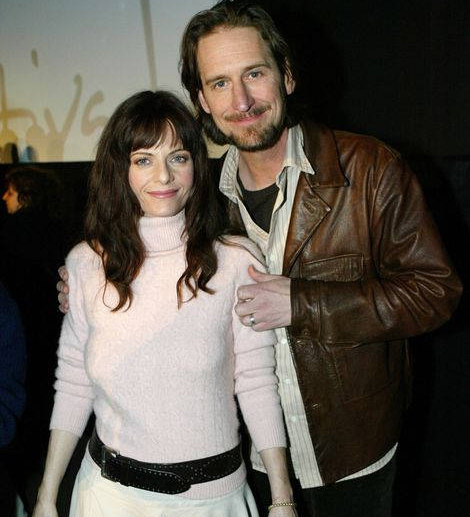 DeadWood actor Ray McKinnon lost his better half Lisa Blount on the 27th of October, 2010. The couple had been hitched for 12 long years. The bond between them was adamant not only on the personal level but also on the professional horizon.
Caption : Ray and Lisa receiving an academy award for The Accountant.
The Rise and Fall of Ray Mckinnon:
The couple won the Academy Award for The Accountant in 2001. They won the title of best live action short film. Lisa had always been a complement to Ray. Lisa as an actress and producer was the greatest support in Ray's successful life. She remained a loving wife despite how occupied Ray got in acting, directing and all the stuff he did.
Lisa, who was mostly known for stints in  "An Officer and a Gentleman" and "Chrystal," (which Ray directed, produced and wrote as well as was part of the cast) had established herself in the industry so well. Her fans and colleagues loved her. 
You can imagine how Ray loved her! She was indeed an apple of his eyes. Various close ones related to Lisa have told us how proud they were about the couple. Lorraine Devon Wilke, Lisa's friend, has also mentioned confidently about how the couple flourished.
Despite all the happiness, darkness hovered over Ray's life when his wife died. On top, Ray was out of town and couldn't meet her in the last moment of her life. 
Blount was found dead, in the home, she shared with her husband, with blood seeping from her nostril. Ray was away filming in Atlanta at the time of his wife's death. Although the actual cause of her death has not been released, her mother disclosed that Lisa suffered from Idiopathic thrombocytopenic purpura (ITP) a rare blood disorder similar to Multiple Sclerosis. Speculation from the autopsy and her condition when she died says that she died very suddenly.
The Rebound:
After the death of his wife, Ray has kept himself busy with his work. So far he's put his entire time, focus and effort on his TV show, Rectify. Considered an underrated tv series, Sundance's show Rectify has gain fame and affection from fans of Ray Mckinnon and newcomers alike.
The plot and script were written Ray himself and the American TV drama community is more than thankful for his work. Rectify's 4th season's last episode is scheduled to air in December 2016 and we hope you won't miss it.
He has not demonstrated any enthusiasm for dating or for settling down with any ladies.  In spite of the fact that he doesn't discuss it out in the open, he appears as he is still missing Lisa. It seems like he wouldn't like to get hitched any sooner.