Entertainment
Paula Malcomson Too Busy With Her Carrer-She Only Has On-Screen Married Life and Husband To Talk About?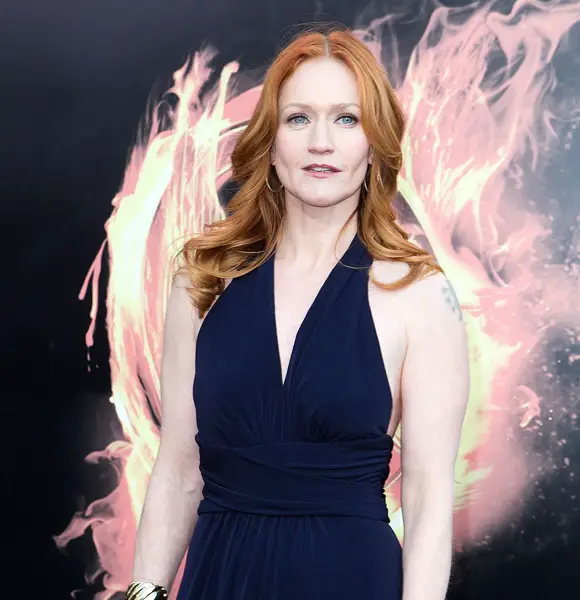 'Ray Donovan' actress Paula Malcomson is a household name who is known and admired by many for her amazing work on screen. Her on-screen roles include several serious roles while portraying some serious roles; she also essayed a character of a married woman in her career.
But is her reel life the only place she is married and had a husband? Or is she a married woman in real life as well?
Today, let's take a look at the life of this aspiring actress behind the camera!
Does Paula Malcomson Have A Husband In Her Life? Or Is She Married To Her Career?
Paula Malcomson has been famous for the role of Abby Donovan, the long-suffering suburban wife of Ray Donovan (Liev Schreiber) in 'Ray Donovan'.
In "Ray Donovan", her character Abby was abused by her husband Ray, but despite that, she sticks to him. Paula's onscreen husband, Liev Schreiber, was in long term relationship with Naomi Watts.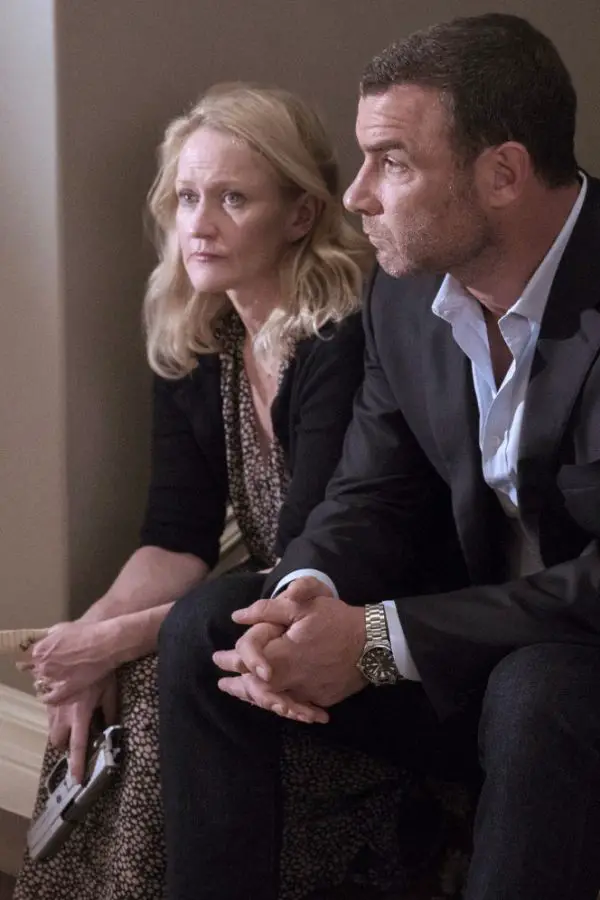 Caption: Paula Malcomson played a married woman in 'Ray Donovan' opposite Liev Schreiber.
Photo Credit: New York Post
In an interview in 2016, Paula gave reason for tolerating the abuses on behalf of her onscreen character, and said,
She loves him. She wouldn't know who she was without him. They are each other's constants. It's sort of an old-school, working-class thing. You stick it out and you go through the ups and down. It's just not an option to leave.
Moreover, when Paula was asked about her character's reaction when Ray brought the art dealer named Sonia home, she replied,
None too pleased. I think she handles it. It's a really good moment. She tells her, 'I know what he is. I know what he does. But don't kid yourself.' People get on the elevator with me [at home], push the close button, and ask,'Why are you still with him?' First of all, I'm not the character. People are so outraged.
She elaborated it further in the video below.
Caption: Paula Malcomson on Abby & Ray's Relationship. (Published on Sep 6, 2016)
Moreover, she has portrayed the role of a widow in "The Hunger Games," who happens to be the mother of protagonist Katniss Everdeen (Jennifer Lawrence) and Katniss' younger sister Primrose (Willow Shields).
Caption: Paula Malcomson's interview during 'The Hunger Games' Premiere. (Published on Mar 12, 2012.)
But is that all about the married life of this Irish actress? Is it only limited to her acting career and is she not married in her real life?
Well, thus far she has not revealed if she is a married woman and has a husband in her life.
The news regarding Paula's possible boyfriend or the married life with a husband has not surfaced over the media, yet so, she remains unmarried in the eye of the public. But it also possible that she is unwilling to make her personal life public and is secretly in a relationship with her man.
She is so secretive that she even has not shown any interest in presenting a boyfriend in front of the fans and media. Maybe, she is just willing to create headlines with her professional life, and not with her romantic unions.
Let us wait and see if the Irish beauty reveals anything about her romantic life in the days to come!
A Short Wiki-Like Bio of Paula Malcomson:
Paula Malcomson, who celebrates her birthday on the 1st of June, was born in 1970 in Belfast, Northern Ireland. 
She is most famous for her roles in "Tombstone," "Dunston Checks InTrance," "The Green Mile," "Hamlet" and "AI: Artificial Intelligence." But her most notable roles came in projects like "Deadwood," and "Ray Donovan."
Further, she has also guest starred in shows like "Star Trek: Enterprise," "NYPD Blue," "Six Feet Under," "Lost," "ER," "John from Cincinnati" and much more.
The success of the projects has helped her gain ample fortune which adds up to her net worth, but she is yet to reveal the exact figures!