Entertainment
Peter Billingsley On The Path To Get Married! Turned Fiance Into Wife Yet?
Marriage is the ultimate stop for a relationship once you get engaged. When you are engaged to someone, you start hearing the wedding bells chiming in your ears.
"A Christmas Story" star Peter Billingsley lives engaged to his girlfriend-turned-fiance, but have they married already? If not, what are their plans regarding the tying of the knot? Let find that out!
Peter Billingsley Is Engaged But Is He Married?
We all might know him as Ralphie who made his mark from his role in the 1983 classic "A Christmas Story."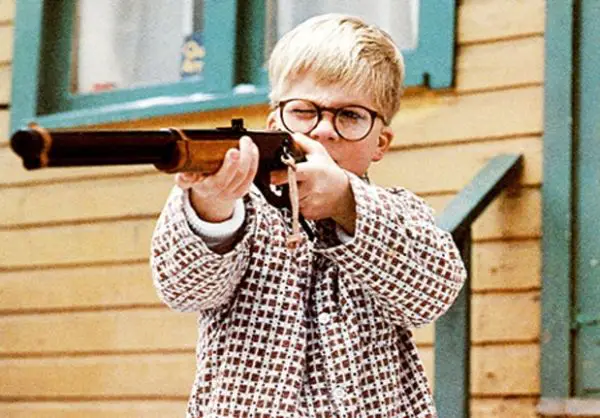 Caption: Peter Billingsley played a classic role in the 1983 film "A Christmas Story."
Photo Credit: usmagazine.com
But now, that young and little boy has grown up to become a successful man in his career, and he is on his way to settling down in his life as he and his long run girlfriend, Buffy Bains got engaged back in 2015.
His fiance, Buffy Bains is a graduate of the Southern Methodist University and has filmed a promotional video for "Chicago Young Republicans" back in 2010. Nothing else has been revealed about his fiance along with the pictures and other pivotal details about their engagement.
But still, the fans of this actor are keen to know if he and Buffy are indeed married and share a husband-wife relationship. Well, thus far, no such pieces of information and news have hit the media, which suggests that the couple is yet to get married officially.
However, being the secretive man that he is, chances are also there that he is already married to Buffy but is not willing to reveal anything in front of the fans and the media.
So let us hope that he comes forth and addresses the fans and their curiosity as his fans are right on the edge of their seats.
What Is Peter Holding Up Now?
Everybody knows him as Ralphie from the holiday classic "A Christmas Story" and it is a must watch holiday movie till date. Peter made such an impact with his role in the movie. During an interview in 2016, Peter stated that it was never going way.
"People keep watching it over and over and over and over,"

"It just doesn't go away."
But what is the man up to now?
Well, he didn't go away from the film industry given the fact that he made such an impact in the industry with his role as Ralphie. However, he chose to rather pursue a career behind the scenes and currently works as a producer and a director.
Peter's recent and famous movie credits include movies like "Elf," "Iron Man" and "The Break-Up." He was also an executive producer for the 2009 film "Couples Retreat" and the 2010 movie, "A Christmas Story: The Musical!".
The success he has scored in his career has also resulted in him living a financially successful life as he boasts a healthy net worth of $10 million.
Moreover, it was Bob Clark who made his role as Ralphie possible. Clark, who perished in a car accident in 2007 was also his biggest inspiration. Peter elaborated this in an interview back in 2013.
"He is hands down the most influential person for my career,"

"in terms of advising me and always being there to help navigate the roads of going from [being an] actor to [moving] behind the scenes." Clark's biggest advice: Get into the edit room and learn post-production. "He said it's the best place to learn film, and he was not wrong,"

"He said, 'You've spent a lot of time on sets. You understand the flow of production a lot. Start [in the edit room] and then work out.'" He pauses. "I didn't have much warmth from others that I had reached out to, filmmakers in the past. I don't know why. But they were not enormously helpful in terms of advice."
Similarly, Peter was the one who found his friend and famous singer/songwriter John O'Brien dead in the hotel room in 2011.
Stay with us to avoid missing any updates on Peter Billingsley!