Entertainment
Miss Universe Pia Wurtzbach Excited To Elevate Dating Status With Boyfriend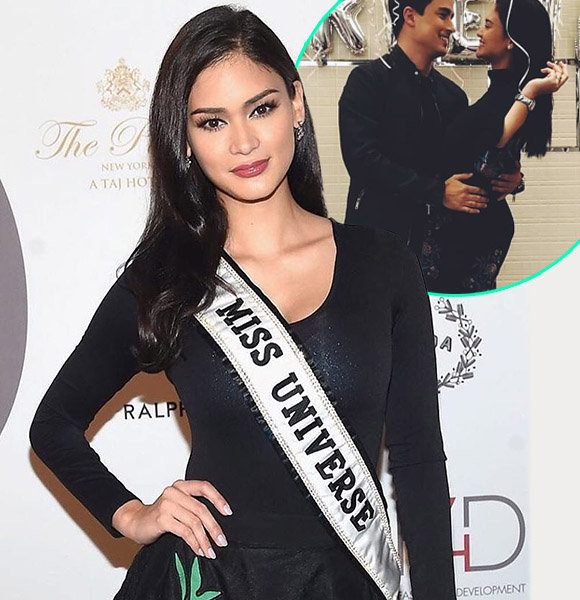 Actress-model Pia Wurtzbach reached the peak of her fame after being crowned as the Miss Universe in 2015. Pia, who currently works as a stylist and lifestyle writer in the Philippines, had to participate in the Miss Philippines three times before finally being declared as the winner in 2015. 
Pia also has a history of a feud in her family and even went through a breakup, before she found the love of her life.
Breaks Up With Sexiest Doctor
Pia developed a romantic relationship with a Russia-born doctor,  Mikhail Varshavski (Mike) in March 2016. The news of the romance surfaced after the 2015 People Magazine's "Sexiest Doctor Alive" revealed the story of them dating. Mike told in an interview with Wonderwall,
I am dating Pia. It's a fairly new relationship but I'm really excited to see where it can go!
Pia even shared a picture of the two on Snapchat, describing herself as the cooler one in the relationship.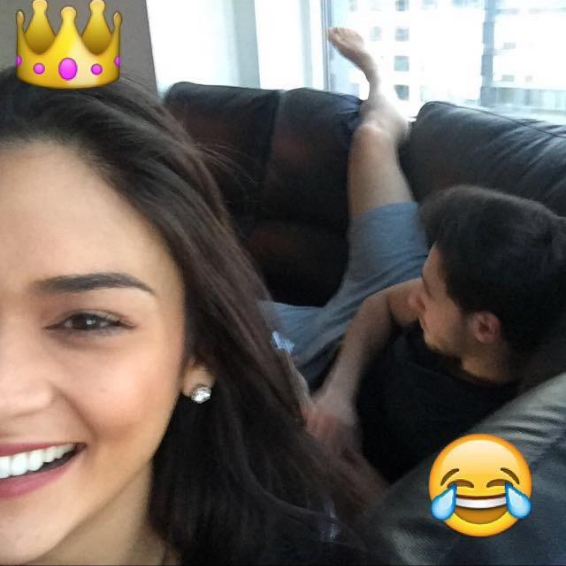 Pia clicks a selfie with boyfriend Mike in 2016 (Photo: Rappler.com)
However, their relationship didn't last long, and the pair broke up after a few months of dating. However, they did not mention the date of their split.
Now A Committed Woman
Post the split, Mike began a romantic relationship with Fox News reporter Jennifer Lahmers, whereas, Pia started dating Marlon Stockinger, a car race driver.
The German-born, who had a long-time crush on Marlon, was first noticed by the racer when she followed him on Instagram after winning the Miss Universe 2015. However, they didn't start to date until the former beauty pageant winner ended her romance with her ex-boyfriend. 
The reports of Pia and Marlon dating came to light after he mentioned his romance with Pia in an interview in October 2016. The pair took a trip to Hawaii for the new year of 2017. 
Pia even shared a picture of the two enjoying their holiday on 3 January 2017.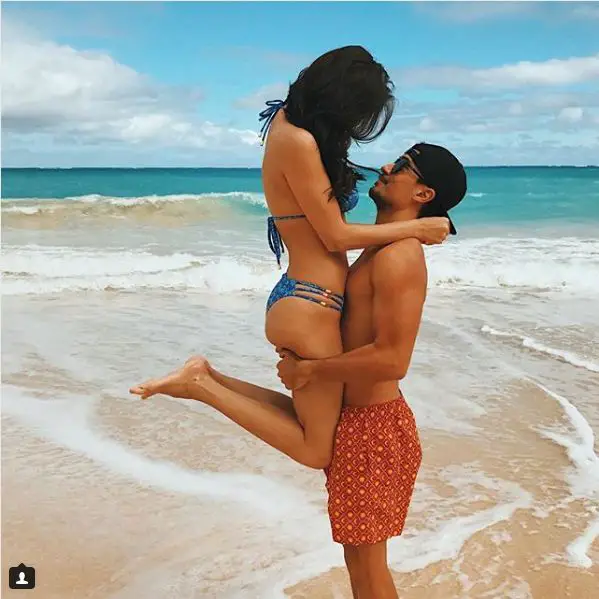 Pia celebrates New Year with boyfriend Marlon in Hawaii beach (Photo: Pia Wurtzbach's Instagram)
Back in mid-2012, the news of the couple's break up surfaced in the media after Marlon reportedly unfollowed Pia on Instagram. However, the rumors were crushed after Marlon came forward to reveal that they had not split up and just decided to keep their personal life low-key.
He talked about his dating life in an interview with ABS-CBN News Today on 12 July 2017,
We are just keeping it private. It's always good to show everything, a lot a bit in the beginning but what matters is the two of us in the end behind closed doors. 
The racer further added,
It just means more quality time. It's a great thing. You appreciate it more that way. We just appreciate those alone moments together more than anything,
Later, in an interview in December 2017, Pia mentioned that she had been thinking about spending the rest of her life with her partner. However, Pia told that she had no immediate intention of getting married and settling down.
As of 2018, the couple is keeping their personal life confidential and hasn't much updated about their romance on social media. As Marlon had previously mentioned, they are only protecting their relationship from the taunting eyes of the haters.
Deceased Father, Contradicting Relation
Pia, born to German-Filipino parents, has always looked up to her deceased father as her source of inspiration. Her German father Klaus Uwe, who separated from her mother and got married to another woman, was not around Pia as he had his new family to take care of.
Klaus was a strict but lovable father, and on the other side, the 28-year-old shared a loving relationship with her mother, even though she didn't attend the event where the All About Love actress was crowned as the Miss Universe. However, Pia's mother, Cheryl, later revealed that she didn't attend the event as she was afraid of fainting in front of the audience.
Further, the former Miss Universe shares a contradicting relation with her siblings. Pia is close to her sister, Sarah Alonzo Wurtzbach, and even honored her at a Downy event held on the occasion of International Women's Day at the Shangri-La Hotel in Taguig City. 
However, Pia is not close to her half-brother, Alexandar, who had accused her of portraying his family negatively. In one of the documentaries based on Pia's life, it was shown that her father Klaus and stepmother, Robie had asked her for money; which didn't go well with Alexandar and his mother. He accused Pia of being a liar and further commanded her not to use their father's surname. 
Further, Robie too came forward and asked Pia to show any proof of them asking money with the former beauty pageant winner. But since then there is no much information about the acquisition.