Preacher Lawson's girlfriend's birthday celebration...Throughout their dating period, the two were together at....His brother Joshua is an aspiring... earns an impressive amount from the monetization of his...has rarely shared any info on his father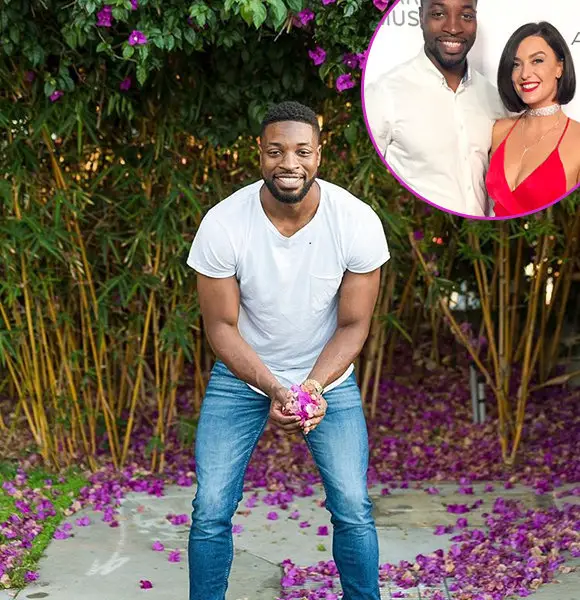 Standup comedian started his career in the arena of standup comedy in 2017, and a lot has happened since then. While he, too, quotes laughter as the international language, the performer seems top have blurred the line between comedy and reality with his recent stints online.
Here's why.
Marriage Prank? Dating History
On 10th March 2019, Preacher shared a picture featuring a woman along with two kids and cited them as his kids and wife. Moreover, he captioned the pic citing,
"I know I don't shout my wife and kids out as much as I should, but I just want to take this time to say I love y'all! You are my reason. I get joy from a lot of things in life, but there's no greater joy for a man than providing for his family."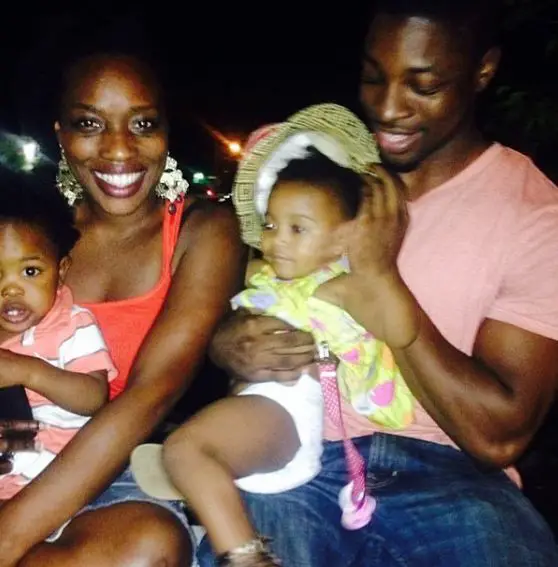 Preacher Lawson and his the picture of his family as per his claim (Photo: Preacher Lawson's Instagram)
For most of the viewers, it was a surprising and unexpected revelation as he had never mentioned them during his time in showbiz. On top of that, most of his fans were only were known about his relationship with his girlfriend, Janine Foster.
After all, he began his standup comedian career by featuring jokes about his interracial relationship with her.
Especially his famous standup act in 2017, America's Got Talent(AGT) featured his hillside trip with Janine as the material for the act. The celebrity couple's relationship was well known among the tabloids as his former partner is a famous R&B singer based in New Zealand.
Throughout their dating period, the two were together at several events ranging from their appearance at The Ice House Comedy Club to his girlfriend's birthday celebration. Interestingly, he even gifted her a Honda CBR model sports bike during her 29th Birthday on 18th August 2018 along with a surprise celebration.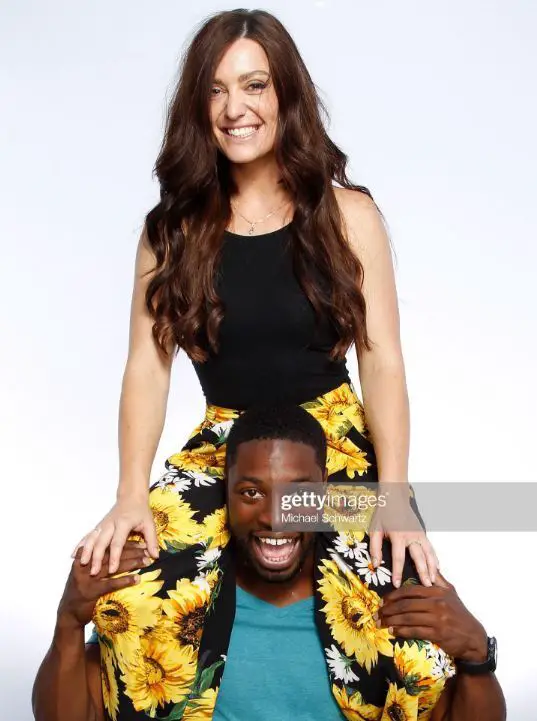 Preacher Lawson and ex-partner Janine Foster as seen together on The Ice House Comedy Club (Photo: gettyimages.com)
But at the start of 2019, their relationship showed no significant development. However, even if they broke off, his new reveal on Insta brings forward the question, "Is He Married"?
It's very unlikely, too, as it could just be a joke coming from an established comedian. Not ready to believe it was his kids and wife, one of his fans commented,
"Ya didn't fool me. Those are your nephews or something like that"
Also, his claimed wife and kids haven't yet made another appearance in his Insta. So, for now, only the future will tell if his claims are valid.
Short Bio: Age, Height, Family
Standing 5 feet & 9 inches ( 1.7 meters) tall, Preacher's birthday falls on 14th March whereas his birth year is 1991. He grew up in the city of Portland, Oregon, alongside his twin siblings Joshua Lawson and Jenecia Lawson. His brother Joshua is an aspiring musician and works as a teacher.
Musician Based in the USA :- Travis Barker Married, Dating, Kids, Net Worth
Although he has rarely shared any info on his father, his mother Kimberly Lawson has made several appearances in his Insta posts. She is a teacher by profession.
Net Worth & Tours
Preacher's participation in America's Got Talent has helped him amass many viewers across the globe, which is evident from his YouTube channel. Today, his self-titled YouTube channel has more than 340 thousand subscribers.
Although it's apparent that he earns an impressive amount from the monetization of his channel, his net worth isn't yet disclosed. Also, he is active in 2019, performing across various events with his LIVE tours.
Founder Of Famous YouTube Channel:- Jaiden Animations Boyfriend, Net Worth, Parents
He has more than ten shows lined up till 2020, where he'll be performing in several states of the US. The details of his upcoming and recent tours are also available at his self-titled website.