Entertainment
Once Arrested Actress Q'orianka Kilcher Is Now Rejoicing Time With Boyfriend! Unlimited Gushing
Once Arrested Actress Q'orianka Kilcher Is Now Rejoicing Time With Boyfriend! Unlimited Gushing It seems like Pocahontas has found her Captain John Smith. We are talking about Q'orianka Kilcher who portrayed the role of Pocahontas in the movie 'The New World.'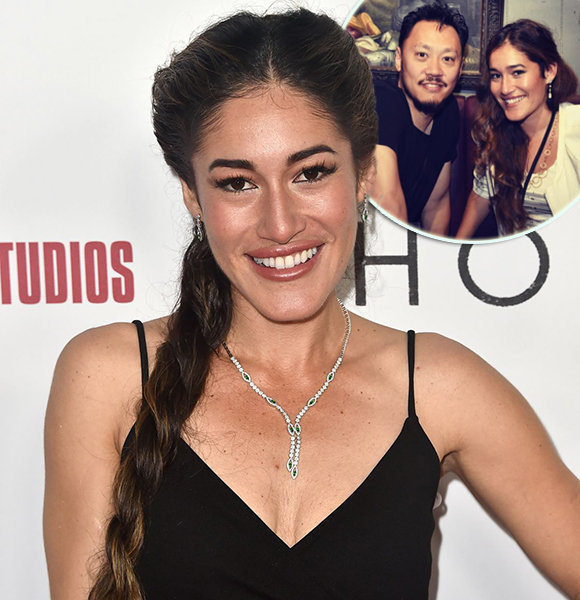 It seems like Pocahontas has found her Captain John Smith. If you're wondering, we're talking about Q'orianka Kilcher, who portrayed the role of Pocahontas in the movie 'The New World.'
Just like the movie, she has found her caption in real life too, and if you want to know about it in details including her arrested story in a single scoop, then you are welcome for the treat!
Once Arrested Actress Q'orianka Kilcher Blissfully Dating Her Boyfriend:
The actress Q'orianka Kilcher made it to the news back in 2010 after she was arrested for attempting to tie herself on the fence while her mother, Saskia Kilcher poured a black substance on her at the White House. The mother-daughter duo made a disorderly attempt protesting against Peru's president, Alan Garcia's visit to the United States and to support the Peruvian Indigenous Rights.
Q'orianka and her mom was eventually arrested but were released the same day. She was charged with disorderly conduct whereas her human rights activist mother was charged with defacing U.S. government property.
Q'orianka Kilcher and her mother protest at White House in 2010 (Published on Jun 4, 2010)
But that was all in the past. Now the activist has a boyfriend in her life, and she does not hesitate to flaunt her love life to the public. There are not many details disclosed about her boyfriend, but based on her Instagram posts; the couple started dating each other back in 2015.
Q'orianka shared a picture of herself kissing her boyfriend on the occasion of their two year anniversary in April 2017, and as per the hashtag, the couple is in a long distance relationship.
The caption says 'Many more years to come,' which hints her will to change her boyfriend's status to husband soon. However, there are no any rumors about her wedding at the moment.
Well, the 28-year-old Q'orianka Kilcher surely does not miss any opportunity when it comes to flaunting her boyfriend on social media.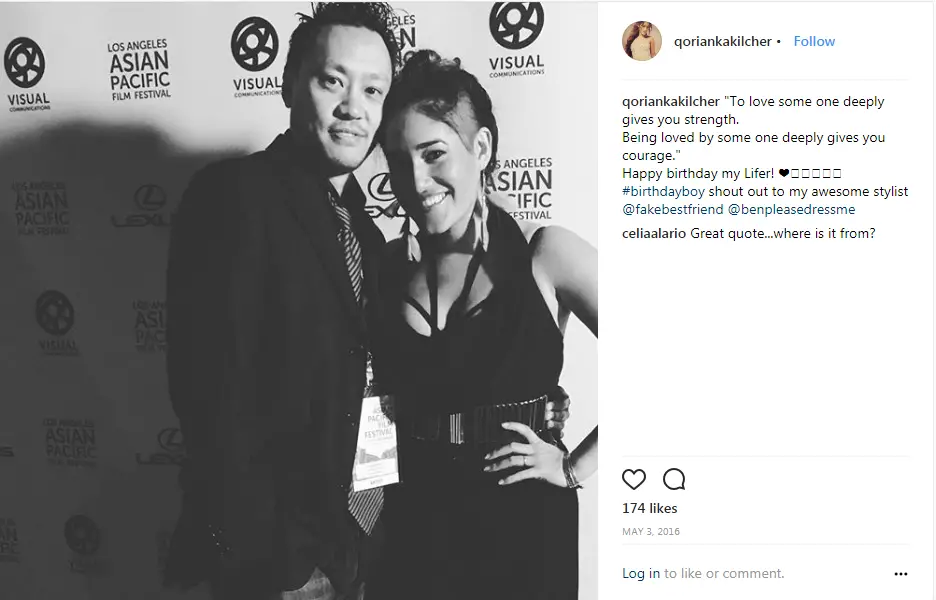 Q'orianka with her boyfriend (Instagram)
Back in the New Year 2018, she shared a picture of the two followed by a thankful caption.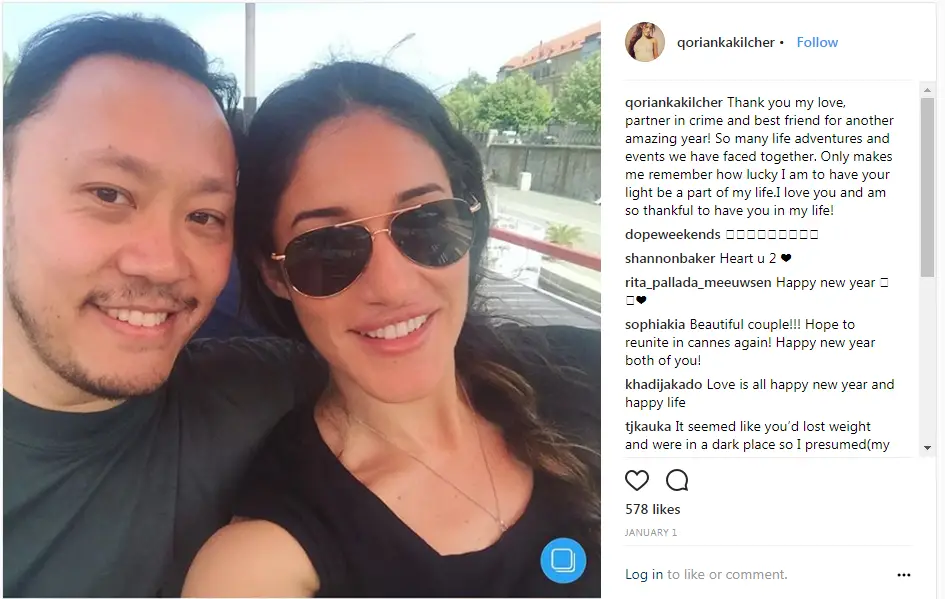 Q'orianka in a selfie with boyfriend (Instagram)
Q'orianka Kilcher is definitely rejoicing her time with her mysterious boyfriend, don't you think so as well?
More about Q'orianka Kilcher:
The beautiful actress Q'orianka Kilcher was born on February 11, 1990, in Germany. Her father belongs to Peruvian ethnicity while her mother, Saskia Kilcher belongs to mixed ethnicity.
Raised in Kappa, Hawaii, Q'orianka learned different forms of dancing from the very young age. At the age of five, she started Hula dancing and also learned Tahitian dance, ballet, West African, modern dance and Hip-Hop. 
A well-trained dancer Q'orianka began her acting career in the year 2000 but rose to fame after her role as Pocahontas in the 2005 hit movie 'The New World.' By this time, she has appeared in a large number of films, and most recently, she appeared in 'Hostiles,' 'The Ata' and 'The Vault.'
Q'orianka is undoubtedly a multi-talented personality; apart from being an activist and a talented actress, she also happens to be a fantastic singer, lyricist, and expert dancer.
Moreover, she is a spokeswoman and supporter of various international and national N.G.O.s and organizations such as Amazon Watch, Youth Ambassador Amnesty International (Global Youth Ambassador for women's Rights) A.I.D.E.S.E.P. (Spokesperson and Voice), and the American Literacy Campaign.
Think we're missing something? Do let us know in the comment section below!