Entertainment
Quinn Cooke, 22, Dating! Meet Her Musician Boyfriend
Quinn Cooke, 22, Dating! Meet Her Musician Boyfriend The 22-year-old Quinn Cooke has a melodious symphony in her love-life. The actress is smitten in love with her musician boyfriend.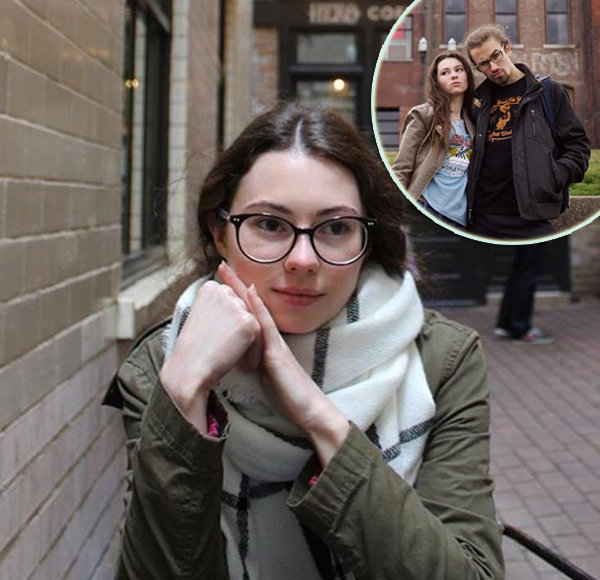 The 22-year-old Quinn Cooke has a melodious symphony in her love-life. The actress is smitten in love with her musician boyfriend.
Well, you might have seen him a number of times, but if you still have no idea about who he is and how blissful relationship they shares, scroll down as we are about to spill some beans about Quinn's love-life and her boyfriend.
Quinn Cooke's Dating Affair With Musician Boyfriend:
Quinn Cooke has been all fascinated with her musician boyfriend, Joshua Hamrick. The two are very much in love with each-other, and she does not hesitate to flaunt her boyfriend and their relationship on her social media. 
The actress barely talks and comments about her boyfriend directly, but the way she flaunts him, we can actually feel the love in the air.
Back in August 2016, she shared a picture of the two in her Instagram wishing her love interest on his birthday.
And then in October, she shared a picture of two holding pinky which was captioned as 'Disney Bound.' 
Well, no one is too old to go to Disneyland right?
While Quinn is open about her boyfriend and love-affair in public, her boyfriend Joshua Hamrick, on the other hand, is kind of mysterious as his Instagram account is private. It seems like Joshua likes to keep his personal life close to his chest.
Quinn Cooke's Wiki
The 22-year-old Quinn Cooke is very talented for her age. The actress was born on October 11, 1995. She was raised in Tennesse and attended The Actor's School and Sewanee Theater. Though Quinn has been active in flaunting her love life on social networking sites, she has been private when it comes to revealing the details of her family and parents. Well, it is pretty clear that the actress is very secluded when it comes to her private matter.
Having said so, her personal concerns might be out of reach, but her work and career are definitely on spot. The actress gained popularity for portraying Raven in the famous Netflix series 'Ozark.'
Quinn as Raven in the Netflix drama 'Ozark' (Photo: Decider.com)
She has also been a part of some of the famous TV-series like 'The Committee,' 'Nashville,' and 'Chicago Fire.' Quinn's performance is not limited to television only; she has also appeared in the theater for famous and acclaimed productions like 'The Secret Garden' and 'To Kill a Mockingbird.' 
The Caucasian beauty has a ton of craft in her resume like singing, dancing, cooking, swimming, painting, baking, horseback and hand sew. That is one impressive list of skills to be able to own. With the skills and talent like that, Quinn is bound to reach a new height of success in the future.