Entertainment
Rae Dawn Chong Asks Prayers For Missing Ex-Husband! How Is The Mother Of One Holding?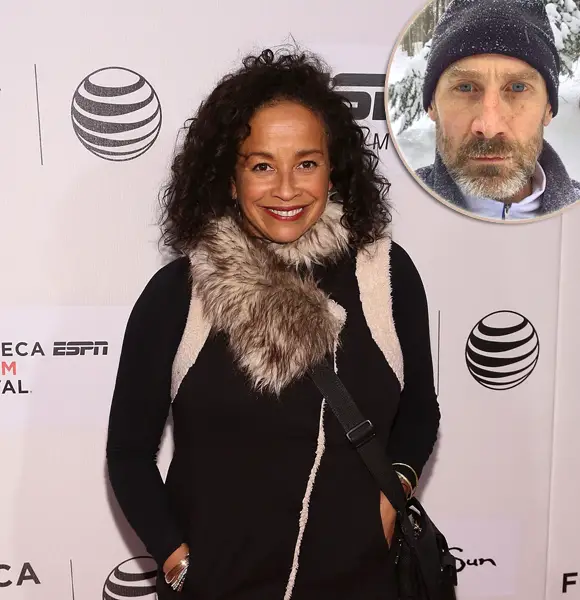 Even if you and your former flame are no longer together, you are bound to wish them the best in their life and hope for their well being. Just because a relationship is over does not mean that you do not support your former husband in bad time.
The same can be said about "The Color Purple" actress and Tommy Chong's daughter Rae Dawn Chong, who has been famous for her seeking prayers from the fans and people in general for her ex-husband who went missing. So let us see what actually happened and how the mother of one child is holding.
Rae Dawn Chong Seeking Prayers For Her Missing Ex-Husband:
It was May this year when a plane carrying a prominent New York executive and her two children, both sons went missing with the pilot.
The plane was said to be en route from Puerto Rico to Titusville, Florida when the U.S. air traffic control lost all contacts with it while at the east of Eleuthera Island.
The captain of the plane was Nathan Ulrich, who was the husband of Rae Dawn Chong. The couple got married back in 2011 but divorced in 2014 following some undisclosed reasons. 
But regardless of their relationship's current nature, the actress was seen asking the fans to pray for the people on the plane including her ex-husband. She took over Twitter to make this plea.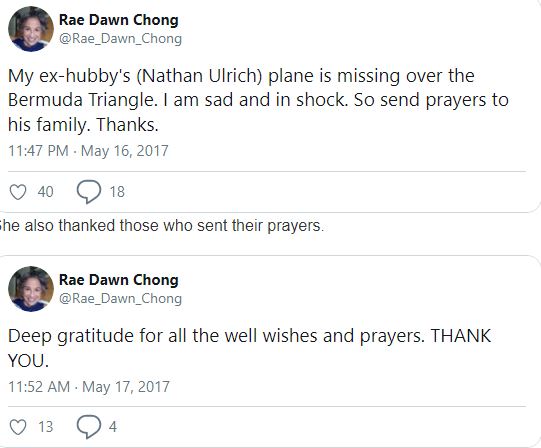 The video below shall elaborate more about the plane going missing.
Moreover, Nathan's family including his parents released a statement of their own which read,
"Nathan is our beloved son, brother and uncle and we wish for resolution as the Coast Guard search continues,"

 "Our prayers and thoughts are with the Blumin family and (the father of the children) James Ramsey in this difficult time."
There are no reports that suggest that the plane and the passengers have been found safe and thus, we hope that the plane is soon found and the families of the passengers could breathe a sigh of relief. 
Rae Dawn Chong: The Mother of A Son
Rae Dawn Chong has a son named Morgan Baylis, who she had as a result of her marriage to stockbroker Owen Baylis that took place in 1982. After the marriage, Chong found herself pregnant at age 21 and later gave birth to her son alone as her marriage with Owen quickly dissolved. So how is this single mother doing in life with her son?
Motherhood seemed to have changed her life back then, as she had to wake up early in the morning to take care of Morgan and she had to stop partying hard. 
Now her son is all grown up, and they even share a pleasant relationship with one another, as Rae has often gushed on social media sites.

Good to know that the son and the mother are each other's support.
And did you know, Elizabeth Banks has recently apologized for criticizing a perceived lack of female leads in the films of iconic director, Steven Spielberg and also acknowledged that she'd unintentionally dismissed the Oscar-nominated film "The Color Purple"  starring Whoopi Goldberg, Oprah Winfrey, and Rae Dawn Chong?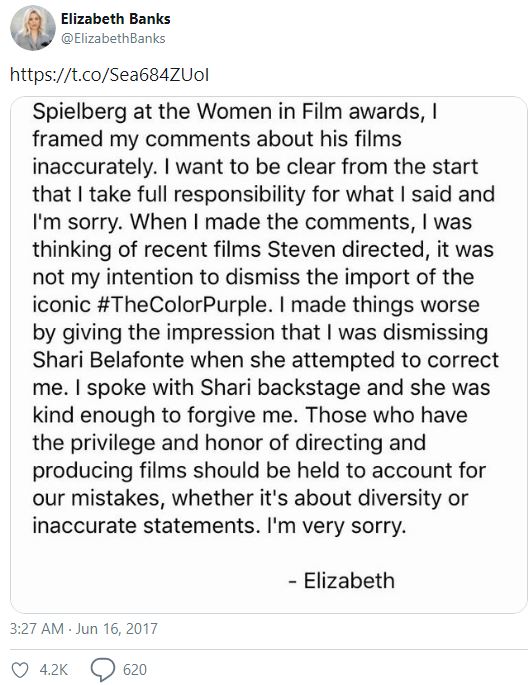 In the tweet, Banks said,
"I messed up,"

"When referring to Steven Spielberg at the Women in Film awards, I framed my comments about his films inaccurately. I want to be clear from the start that I take full responsibility for what I said and I'm sorry."
Well good to know that Banks knew that she was wrong on this occasion.
Regardless, Rae, the daughter of her parents, father Tommy Chong and mother Maxine Sneed, is someone who has been a successful actress in her life.
Her projects like "The Color Purple", "Beat Street" and "Quest For Fire" are all successful and the success of her projects have helped her finances a lot which is evident in her net worth that dwells around $4 million.