Rav Wilding is married to Jill Morgan...had an unexpected heated discussion in London's Richmond Park among the public...citing the treatment of Gay people...coming from a mixed ethnicity...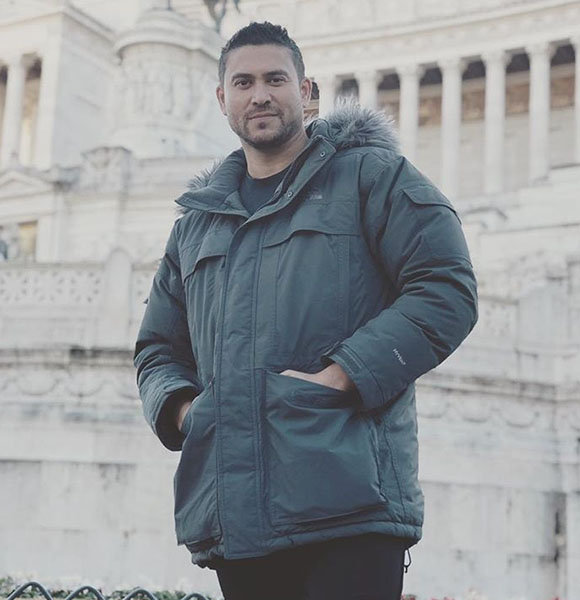 Rav Wilding is famously known as a presenter for hit BBC show Crimewatch which he co-hosted for eight years. He also made appearances in various reality shows like UKs Big brother(1997), The one show(2006) and Missing Live(2010)
Apart from being a host, Rav acted in movies such as the Bromley Boys (2018) and What does an Idea Sound Like (2017). In 2008, he won the top prize of the celebrity edition of the British quiz show, The Weakest Link. 
Rav Wilding Dating History, Marriage
The 41-year-old dated Chantelle Houghton back in 2011, but their relationship ended shortly after four months.
The couple had an unexpected heated discussion in London's Richmond Park among the public. Since Chantelle was previously married and divorced, their feud on Chantelle's past was the main reason behind their break up.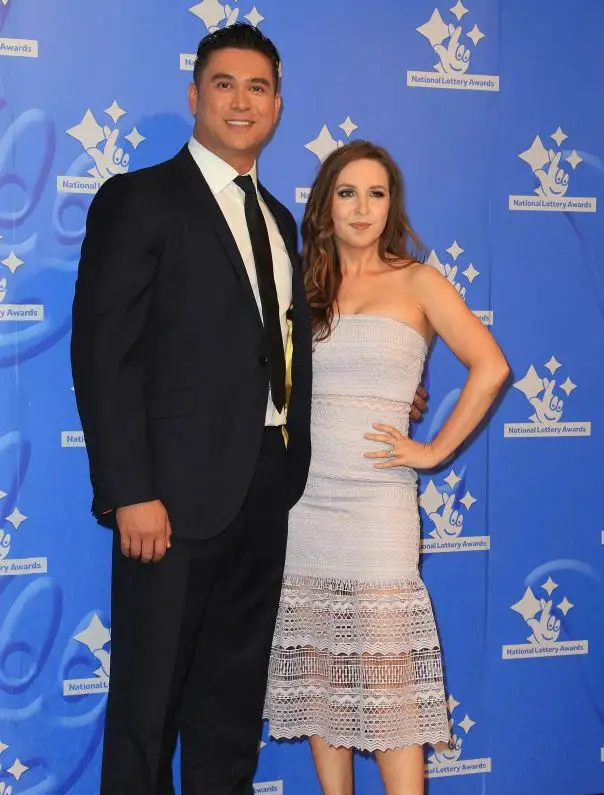 Rav Wilding with wife Jill Morgan at the 2016 National Lottery Awards (Photo: thesun.co.uk)
Shortly after the breakup, in 2012, Rav started dating Jill Morgan, a producer of hit shows such as Top Gear and BAFTA. He proposed her to marry him during their holiday trip in Barbados; to which, she agreed.
Read Also:- Sabine Schmitz, Married to Klaus Abbelen: New 'Top Gear' Presenter, Sexist Fans' Reaction
However, they married only a few years later in 2017 because of the leg injury that Rav faced while training for a reality show titled Splash back in 2013.
Career, Net Worth, Height
Born on 16th October in Kent, England, Rav Wilding worked in several defense jobs including army, police and security team before joining as a television host. While working in police, Rav was offered to take part in the BBC's Crimewatch.
Eventually, in 2008, he quit his job at the police department to focus more on the television career. He went onto host several other crime relevant reality shows and entertainment shows.
He was a presenter for shows such as Crime Scene Rescue (2013), Frontline Police and British Police Murdered on Duty (2016), and a contestant in Strictly Come Dancing.
With all the endeavors, Rav Wilding's net worth is expected to be around £770,000 even though he lost many contracts after his injury in 2013. In terms of height, he stands six and a half inch(1.84 meters) tall.
Rav Wilding Views On Gay, Racism, & Cancer
Coming from a mixed ethnicity as half black and raised in a family of immigrants from Mauritius, Rav took to Twitter in the past condemning racism in England among people of color. Moreover, he expressed support for gay rights citing the treatment of Gay people in Africa as immoral.
You May Also Like:- Owen Jones Gay, Girlfriend, Family
On 2019, he stripped down along with several celebrities on the show All New Month: Who Bares Wins to raise awareness on cancer as his father is also battling cancer at the old age of 74.