Entertainment
Where Is Rebecca De Mornay Now? Married Again Or Living Out Life Single?
American actress Rebecca De Mornay, who is better known for portraying the role of a call girl in 'Risky Business,' has had a stumbling relationship in her life. But what is she doing now? Will she ever get married again?
Dig in to find out more!
Rebecca De Mornay's Relationship Status
The American actress, Rebecca De Mornay had an unstable dating and married life in the past.
Back in 1983, actor Curtis Armstrong claimed that actor Tom Cruise had an intense affair with his co-star, Mornay, on the sets of the film 'Risky Business.'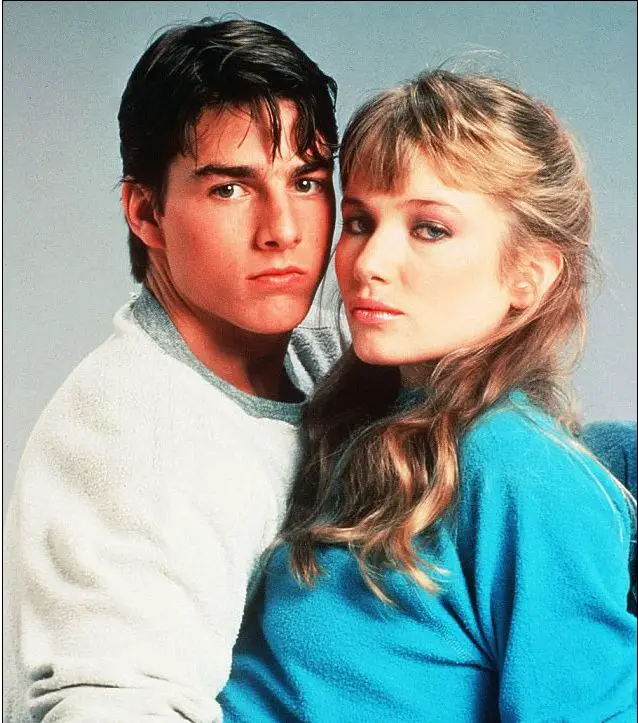 Rebecca Mornay and Tom Cruise (Photo: dailymail.co.uk)
Curtis, who appeared alongside Tom, revealed the information in his memoir 'Revenge of the Nerd.' He wrote:
It's no secret that Tom engaged in an intense affair during the shooting with De Mornay. Returning late one night, I found three or four young girls -- late teens, I suspect -- lined up in the hall outside of Tom's room.
Tom and Mornay seemed to have continued dating even after the film wrapped. In 1985, the duo was spotted together at a screening for the movie 'The Breakfast Club.' However, their relationship did come to an end. No further information about the break up was disclosed.
Mornay later had a marital union with an ambulance-driver-turned-novelist husband, Bruce Wanger. The couple tied the knot in 1989, but unfortunately, they divorced just after a year in 1990.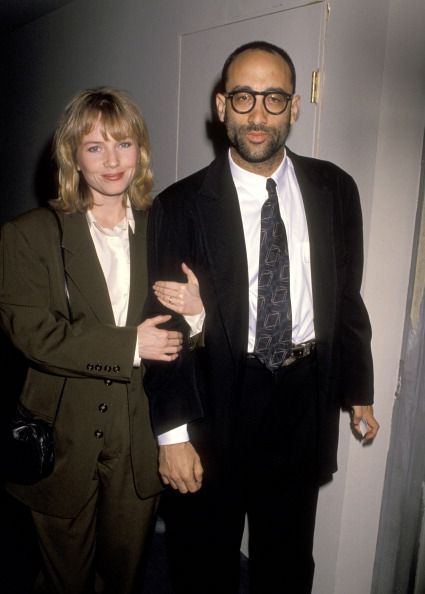 Rebecca Mornay and Bruce Wanger at an event (Photo: gettyimages.com)
After the failed marriage, Mornay moved on to Leonardo Cohen. The couple first met around 1987, and by 1992 they were seen together at various Hollywood functions, while Mornay's stardom rose, and Cohen underwent one of his periodical rediscoveries by critics and the wider public. At one point, the two were engaged, too.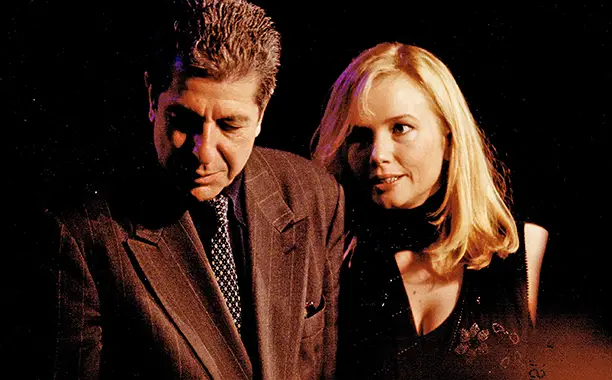 Rebecca Mornay and Leonardo Cohen at Junos (Photo: gettyimages.com)
Putting dates on the duo's relationship is difficult, though a good hard stop might have come with Cohen's growing interest in Buddhism and consequent disappearances to a Buddhist monastery, where he was ordained a monk in 1996.
After Cohen, Mornay had a relationship with Patrick O'Neal. The couple met around 1995, and together they had two children, both being daughters, Sophia and Veronica. The couples called it quits in the year 2002.
As for now, her relationship status is very mysterious. We can only assume that she is probably single as she is neither spotted with anyone and nor does she mention her love life in any of her interviews.
Mornay's Life At Glance
Mornay was born on 29 August 1959 in Santa Rosa, California, USA. Mornay's parents were Julie and Wally George, a disc jockey and, later, a television host. Mornay attended the independent Summerhill School in Leiston, Suffolk, England. She then trained as an actress in New York at the Lee Strasberg Institute.
Mornay then made her film debut in 'One From The Heart' in 1981. After a couple of years, her breakthrough came with the box office hit 'Risky Business' in 1983. Likewise, she went on to gain international recognition with her portrayal in 'The Hand That Rocks the Cradle' in 1992.
With her striving career, Mornay has been able to maintain a healthy net worth of $11 million.