Entertainment
Recently Engaged, Matthew Davis' Europe Tour Wth Girlfriend: Dating?
Spending time with our loved ones is really awesome. Moreover, if it is the case of a recently engaged couple, it is more then awesome; actually, it is more like romantic.
And here we have Matthew W. Davis, popularly known as Alaric Saltzman of  Vampire Diaries, who after his long single life has finally found romance. The couple has been spending time together and having lots of fun.
Caption: Brittany Sharp said yes in The Sistine Chapel in Italy(Matthew with a ring box in his hand)
Matthew. W. Davis AKA Matt Davis is currently dating Brittany Sharp who had won Miss Georgia USA title in 2013. Davis, best known for his role Alaric Saltzman in CW's Vampire Diaries, proposed Brittany Sharp, who announced her engagement via Instagram. The couple got engaged on Capri Island, Italy.
Matt Davis proposed Brittany Sharp at The Sistine Chapel of Italy. According to the photo posted on Instagram by Matt Davis, the couple got engaged on 2 June 2016.
Since they have been private about their love life, there is no known information about when exactly the couple met and how long they have been dating. 
Fourth times a charm! That's how it is for Matt and soon to be wife Brittany. The couple enjoyed their trip around Europe and came back engaged. It was a pretty cool idea from Matthew to take his girlfriend all the way to Italy to propose. Who could deny such romantic proposal? 
Now that they are engaged, we would probably be hearing the wedding bells soon. I'm certain that they've got their wedding dates planned. We've got our fingers crossed that this romance will last and be more long term than compared to Matt's previous relationships.
Was he Married before? Dating History?
1. Zooey Deschanel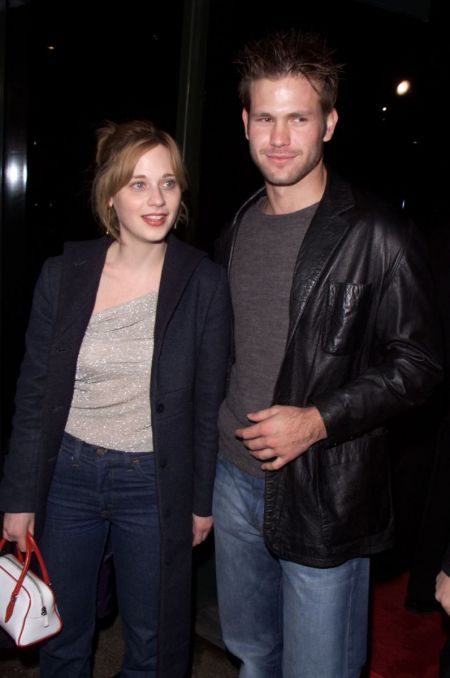 Caption: Matt Davis with then- girlfriend Zooey Deschanel at the premiere of Snatch at the Directors Guild, Los Angeles on 18 January 2001
Source: boomsbeat.com
The couple briefly dated from 2000 to 2001
2. Leelee Sobieski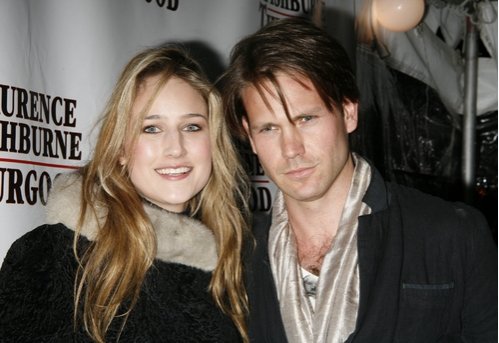 Caption: Matthew Davis with then-wife Leelee Sobieski at THURGOOD After party in 2008
Source: bwwstatic.com
They were married in a private ceremony on September 2008, but it only lasted two months.  
3. Azita Ghanizada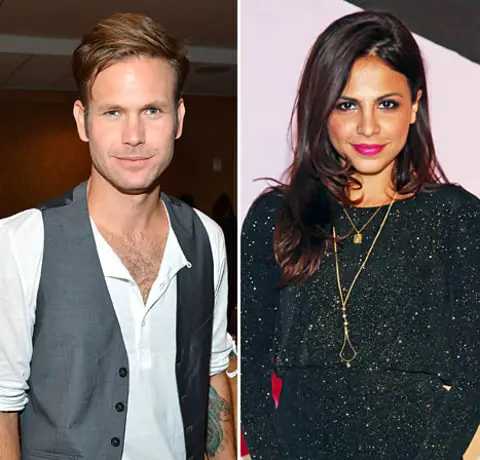 Caption: Matthew Davis with then-girlfriend Azita Ghanizada
Source: wennermedia.com
Matt dated Alphas actress Azita briefly in 2008. Though the couple rekindled their romance in April 2012, there is no known information on the couple's separation.
Moving on from The Vampire Diaries:
The critically acclaimed supernatural drama about Vampires is coming to an end and so has Matthew's journey with it. So what is his next plan? Settle down with his adorable wife and live the easy life? Well, not completely. While I am sure he will enjoy his married wife, he is still going to be heavily involved in the Drama show biz.
In fact he has already been cast as one of the lead roles for another show already. Matthew will star alongside John Corbett and Amanda Warren in ABC's new drama show Las Reinas.
The crime show stars Matthew as Andrew Somerset, a young good cop that has just been moved to Florida and has to mesh with his crew and especially his partner Sonya De La Reina( the role played by Amanda Warren). We can't wait for the show to air!
Caption: Best of Behind the scenes with Matt Davis
Matthew's A Short Bio:
Matthew W. Davis was born May 8, 1978, in Salt Lake City, Utah. Davis, an American actor, is famous for his roles as Adam Hillman on the ABC comedy-drama 'What About Brian' (2006 to 2007 ) and Alaric Saltzman on The CW fantasy drama 'The Vampire Diaries' (2009 to 2012).
He returned as a series regular for the sixth season in 2014. He starred in the short-lived CW mystery and horror drama 'Cult'(2013) as Jeff Sefton and had a recurring role on the CBS police drama 'CSI: Crime Scene Investigation'(2013-2014) as Sean Yeager.