Entertainment
Reece Shearsmith Interview Filled With Love For Wife, A 'Gay' Man Of Sorts
English actor Reece Shearsmith, known for his comedic series The League of Gentlemen, lives a life filled with love with his wife. Apart from writing and portraying a comedic character, Reece enjoys fun filled life with his counterpart.
Reece being a family man already shares two children with his wife which sure has silenced all the gay rumors. But when it comes to revealing his personal life details, Reece prefers to keep his family life away from the hustle of the media.
However, even though he looks forward to keeping his family life away from the fame, she sure has slipped out on few insights of his personal life.
Loving Relationship With Wife And Kids The Radar
Reece Shearsmith, who created and starred in another acclaimed series Psychoville, is a family man with wife and kids. He has been married and is already blessed with kids.
Reece shares the marital bond with Jane Shearsmith, his wife for more than a decade. The couple has been married for almost seventeen years and shares the bond since the moment they met.
The couple first crossed path when Reece was on tour during the play. While on trip Reece and Jane shared the chemistry that seems to last a lifetime. The pair started seeing each other.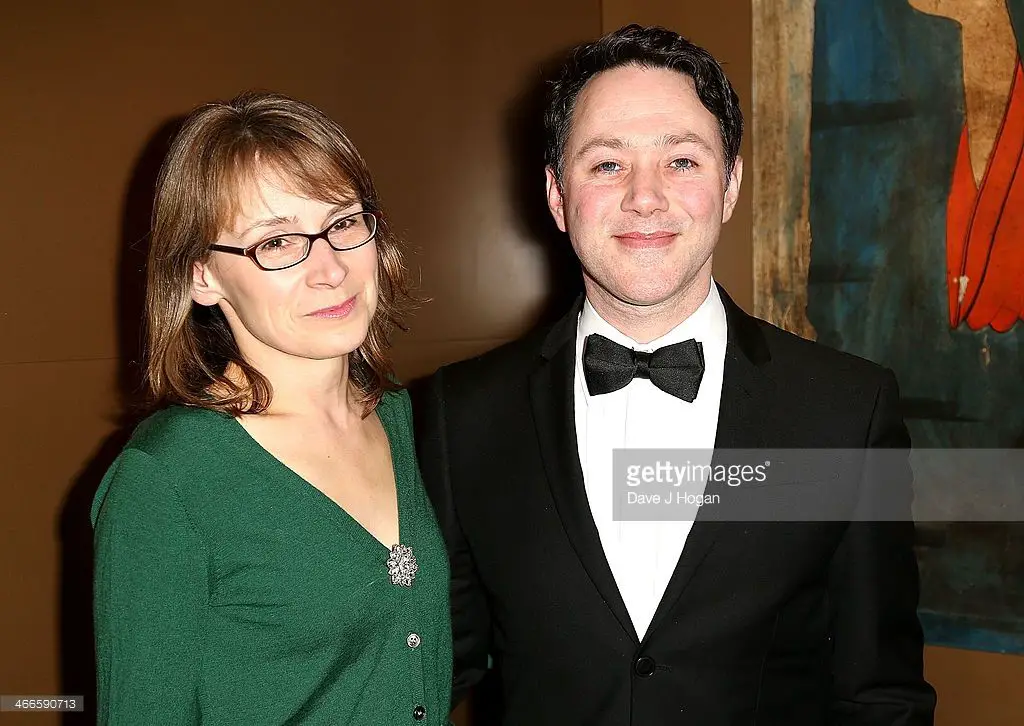 Reece Shearsmith with wife Jane Shearsmith. (Photo: gettyimages.com)
However, it is still a mystery when their stars aligned, and they fell in love. Adding to it, Reece has also not mentioned the date he started to romantically involved with Jane.
But in an interview, Reece did let his fans on the insight that he and Jane first kissed in a coffin. Well, they seem like they shared the intimacy since the beginning as Reece regard it as "lovely" and best kiss of his life.
After dating for a while, Reece and Jane decided to tie the nuptial knot. The pair exchanged the wedding vows in a secret wedding on Valentines Day ( 14 February) of 2001 while Reece had his best friend Steve Pemberton as his best man.
The pair had an intimate wedding ceremony with their invited guests, family and close friends. However, Reece has not yet disclosed the place where the pair tied their nuptial knot.
After their marriage, Reece and Jane left for their honeymoon to Lapland. The pair shared quiet cherishable moments there as even today Reece regards those moments as his "happiest" moments in life.
Well, the duo was looking forward to starting a family of their own. Only a year later, they were blessed with a baby girl. Jane gave birth to their first born child in September 2002. The couple named their baby girl Holly, who is now at her teenage.
The pair was also blessed with a son whom they named Danny. Their family of three turned into a family of four with the addition of a new member in the family.
As of now, Reece with his family of four lives in north London and while scrapping some time off their busy schedule Reece and his wife watch 24 together.