Entertainment
College Girl Reginae Carter Dating 'Perfect' Boyfriend! Couple On Fleek
Reginae Carter, who previously had remained mum about her relationship, has gone public with a cozy relationship that she shares with her man. Reginae Carter, daughter of rapper Lil Wayne, has been a figure of interest for media since her birth. Reginae, also known as Baby Carter, has grabbed a lot of fan followers for herself since her birth. While Regiane previously tried her best to keep her relationship at bay for her fans, she has now confirmed that she has been romantically involved with YFN Lucci, the American rapper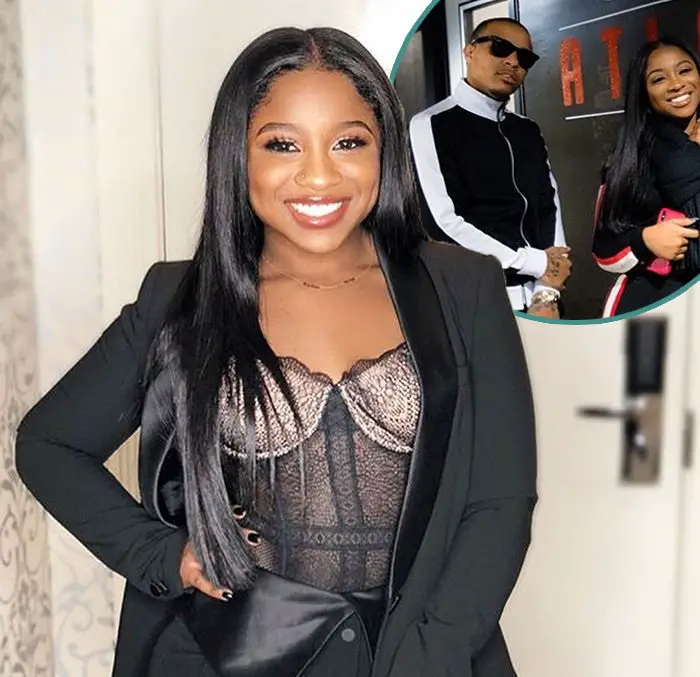 American Hip Hop artists Reginae Cartee, who previously had remained mum about her relationship, has gone public with a cozy relationship that she shares with her man. 
Romance With Boyfriend On Hype
Reginae Carter, daughter of rapper Lil Wayne, has been a figure of interest for media since her birth. Reginae, also known as Baby Carter, has grabbed a lot of fan followers for herself since her birth.
While Regiane previously tried her best to keep her relationship at bay for her fans, she has now confirmed that she has been romantically involved with YFN Lucci, the American rapper.
Before Reginae confirmed her relationship with Lucci, the rumors of her dating were flying around the media. The rumor first surfaced in March when they were seen driving together in Los Angeles after the NBA All-Star Game.
During that time Reginae was spotted by some of her fans, but Reginae made sure to not reveal her face. But for her fans, who were smart enough, her outfit was sufficient enough to give rise to the flying rumors. 
College girl Reginae held her silence until she made a public appearance with her lover in late March of 2018. After failing at few attempts to dodge the paparazzi she made her dating official when she appeared at the "grown-up prom" event with her bae.
Not only she made the public appearance, but also she was crowned the prom queen with her king Lucci alongside her.  
Adding to it, she did share her prom pictures with her followers on the Instagram. She posted the picture captioning it as "Prom King & Queen."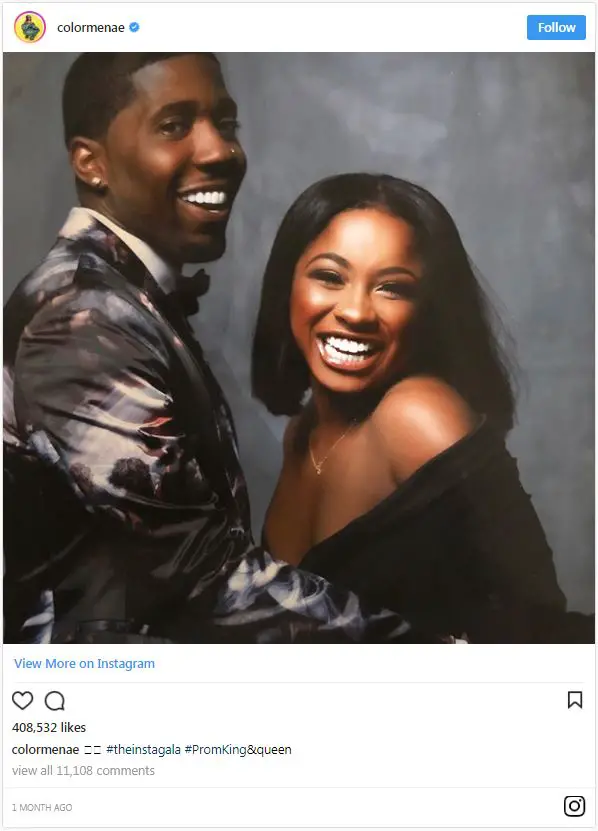 Reginae Carter with boyfriend YFN Lucci on Prom (Photo: Reginae Carter's Instagram) 
Reginae seems quite delighted with the relationship that she shares with Lucci. She recently took it to her Instagram where she shared a black and white photo of her and Lucci. In the photo, Lucci had his arms wrapped around Reginae with a subtle kiss on her cheek. Reginae, who stands at the height of 1.65 meters, captioned the picture "boo'd up" along with a heart emoji. 
However, despite their happy faces, some of her fans are much bothered regarding their age difference. As Reginae is just 19 and Lucci s 27, they already share eight years of age difference.