Entertainment
Reham Khan Life After Divorce With Husband! Children Settlement On Go
Journalist Reham Nayyar Khan has her name flying in the entertainment world due to her relationship with the Pakistani Tehreek-e-Insaf chairman Imran Khan. Her second marriage with Imran that was blanketed with controversies buzzed more when her first husband accused her of blaming him with false allegations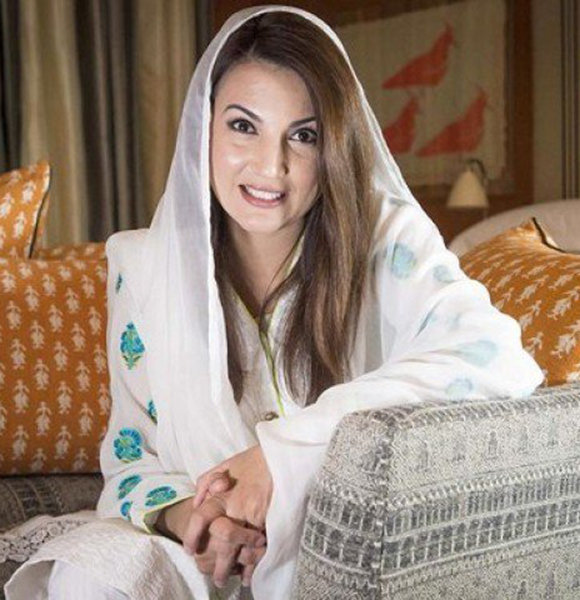 Journalist Reham Nayyar Khan has her name flying in the entertainment world due to her relationship with the Pakistani Tehreek-e-Insaf chairman Imran Khan. Her second marriage with Imran was blanketed with controversies, which buzzed more when her first husband accused her of blaming him with false allegations. 
Join in the following content to get familiar with the controversies she has faced and to get familiar with her children-filled-life after divorce!
First Failed Marriage With Doctor 
Reham Khan met her first ex-husband, psychiatrist Ijaz Rehman at a family wedding in Pakistan in 1991. Ijaz is the first cousin of Reham as her mother and Ijaz's father were siblings. 
Despite having a blood relationship, the couple had an attachment, which led them to their marriage in 1993. At the time of marriage, Reham was 19 whereas Ijaz was 33 years of age.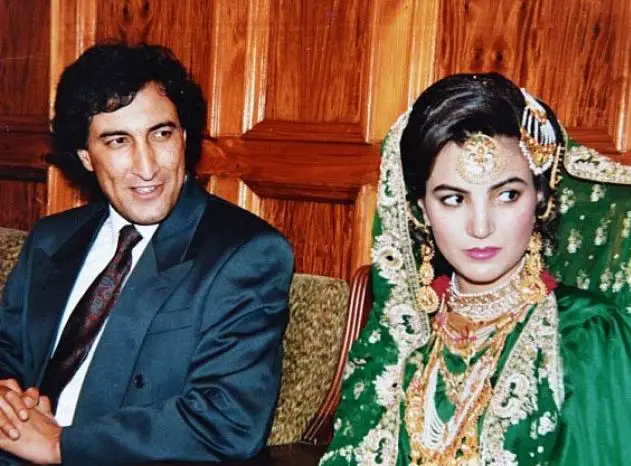 Reham Khan weds Ijaz Rehman in 1993 (Photo: tribune.com)
The couple moved together to the UK in 1996 and settled in Hull where Dr.Rehman had his work. They even welcomed their three children, Sahir, Ridha, and Inaya together.
However, their marriage was already turning messy while Reham gave birth to her third child in 2003. In 2004, she went Pakistan with her children for an extended stay and returned home after Ijaz bought a lavish house worth of £450,000 for her. 
But soon after a year in 2005, she filed a petition for divorce with Ijaz after the couple developed differences over Reham's job at the BBC. The pair ended their 15 years long relationship and moved on separately while Reham looked after all the kids. 
Second Marriage Ended With Flooding Controversies
With an end to first marriage, Reham went to flourish her career as a journalist. She landed as an occasional junior reporter for the BBC in 2008. After working there for four years, Reham, with her three children, moved to Islamabad and started working there.
Reham met Imran Khan, the former cricket player turned politician of Pakistan while balancing her life as a single mother. Reham stated that she met her boyfriend Imran when she went to interview him.
But some detractors claimed that Reham had an affair with Imran already when Imran went to the UK for a visit.
Be it anyway; the couple kept their affair very low-key and even got secretly married on 8th January 2015, holding the marriage unknown to even family members.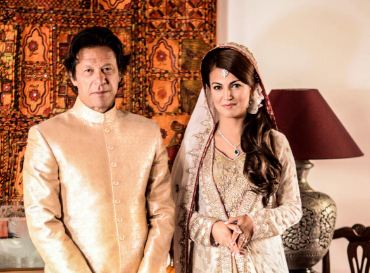 Reham Khan during the wedding with Imran Khan on 31 October 2014 (Photo: asianexpress.com)
The marriage of Reham and Pakistan Tehreek-e-Insaf chairman underwent quite a lot challenges from the very beginning of their relationship. Firstly, it came to the limelight that Imran's sisters opposed the marriage as they thought Reham wasn't good enough for her brother. 
Similarly, Reham's brother was also not voting for the wedding as he believed that Imran was not religious enough for his sister. 
Moreover, their marriage was held 31 October 2014 just after the Army Public School massacre in Peshawar. So, the couple got criticised for their decision of getting married in such painful moment.
Not only that, Reham even outraged the Islamic conservatives after her video of her cooking and selling pork sausages at an English country fair in 2011 got viral on the internet later in January 2015.
Further, Reham also got tangled in controversies regarding her education she had mentioned in her bio. The fact that she had her post-graduate in Broadcast Journalism at North Lindsay College was falsified after the officials claimed that they never provided such courses. 
However, Reham controlled the situation changing the name of her university on her official website. But she couldn't save her drowning relationship. The pair, whose marriage was not lawfully registered, decided to part ways after ten months of togetherness. They divorced the same date they married on, i.e., 31 October 2014.
Reham opened about their split via an article of The Guardian in November 2015 gushing about the pressure she felt on being a wife of a famous man. She there revealed that her privacy was not respected and how social media elaborated even the unnecessary things of her life. 
Reham also described how she was pulled in an interview without preparation and made to talk about her past relationship and experience of domestic violence, the topic she claims to be the traumatic memory.
Moreover, she addressed the abusing allegations that were denied and quoted as a complete lie by her first husband. She revealed that the reason she did not respond to his say was due to Imran's political party.
Reham claimed that she did everything possible to protect her family with Imran but found it was never enough. She disclosed that she felt compelled to choose a separate way so that her husband will be free from the pressure that he suffered due to her. 
Moving On With Children 
After divorce with Imran, Reham left Pakistan and moved back to London. In an interview with the dawn.com in February 2018, Reham revealed that her stay at London is temporary for the security of her three children.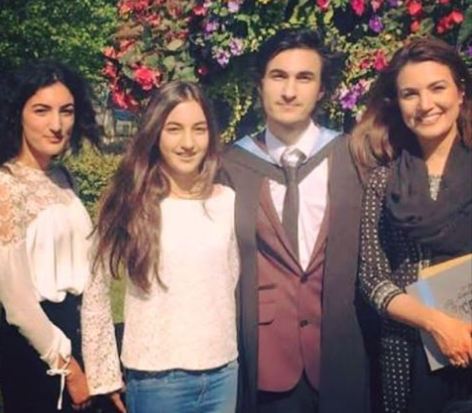 Reham Khan (left) with son and daughters (Reham Khan Children's Facebook)
She stated that she would soon move back to Pakistan after her children get settled there, and her book gets published. 
I have not left the country. When the book is published, I will return to Pakistan
Reham also revealed that her book has already been edited and is in the queue to be published. Moreover, she disclosed that the book contents her experience as a journalist and a mother, and said that her second husband, the PTI chief would also feature in it.
Keep Visiting to stay updated on the life of Reham Khan!