Entertainment
Is Reign Edwards Dating Her Co-Star Or Choosing Career Over Boyfriend? Talks About Family And What She'll Do For Them
Life is all about giving and taking, but the best part is if we can give without any expectation for someone's good. Reign Edwards, a multi-talented actress, is also playing such a role where she not only presents good appearance but also reflects character's good soul who is willing to help the belongings.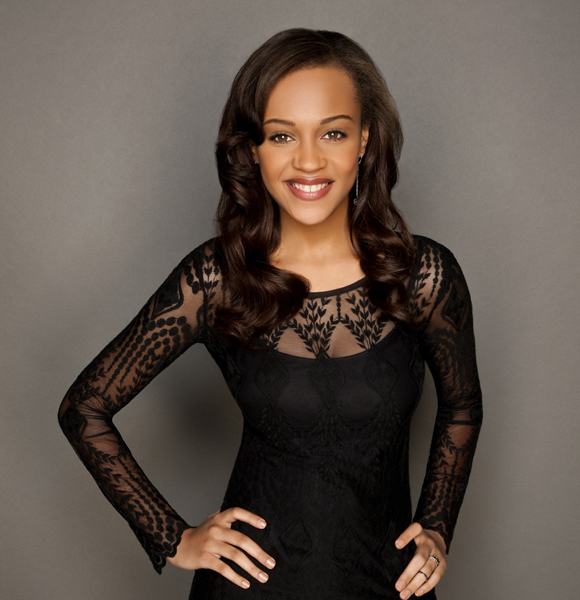 Reign Edwards, a multi-talented actress, is not only the figure of good appearance but also the one with a good soul who is willing to help the belongings.
Reign Edwards is known to be a career-focused actress but what is going on her love life. Let's find out!
Reign Edwards: Busy with Boyfriend or Career?
Back in August 2017, Reign Edwards' on-screen love story was projected to Reign's dating affairs through dating rumors. She was rumored to be dating her "The Bold and The Beautiful" co-star, Rome Flynn on 2017. Spicing the rumor, Reign shared an Instagram image of the duo marking the pair's lovely journey of two and a half years together on the show.
Though Reign quoted "Love you Roman" on the image's caption, the duo shared the good friendship rather than romance. Neither Reign nor Roman has addressed the dating rumors officially that will further support the rumors. 
The rumor does not seem to be true as Roman has frequently expressed the love and affection for another lady, Camia Marie with whom he shares a daughter, named Kimiko Flynn.  
Reign Edwards Talks About Family!
Though Reign seems secretive about her love affairs, she is very much open to express her love towards her family. Back in November 2015, Reign gave an interview to soapcentral where she was asked about her holiday plans and whether she would be traveling or not. She replied back hinting about her holiday plan with her family by saying,
"We're trying to figure out where we want to go right now. My mom and my sisters want to travel. We don't know where to yet, but I know time is running out! We've been talking about it for days, and we need to make a decision, but we don't know yet."
Reign, who has two sisters; an older sister and a younger sister, was further asked about the bond with her sister. Explaining the strong bond with sisters, Reign said, 
Yeah. My little sister is glued to my hip! The older sister is on her own doing her own thing now, but we still stay in touch -- obviously. But, yeah, family is very important to me, so I try to look out for my sisters and everything.
Evident from the interview, Reign is a "family loving girl" and loves spending time with them. Considering her busy schedule and responsibilities, she is more focused on her career rather than her love life. Presently, Reign Edwards is working on the TV series, "The Bold and the Beautiful" portraying the role of Nicole Avant in 2018.  
Wiki-like Bio Of Reign Edwards:
Reign Edwards, the beautiful actress, was born on Dec 1, 1996, in Hartford County, Maryland, the USA. Without revealing the identities, Reign shared her love towards her family (parents and sisters) through social media. On the occasion of father's day, Reign shared a father-daughter image on the social media called "whosay" on 21 June 2015.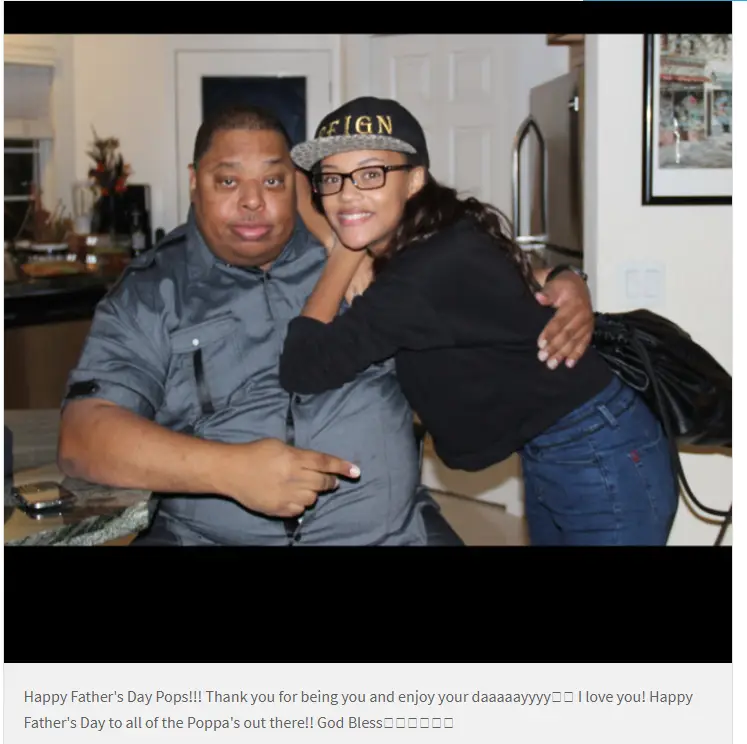 Similarly, Reign shared the similar love for her mother on Twitter on 6 December 2015 where she revealed her mother's name as Destini Reign. 

Reign's mother, Destini also shared a throwback Instagram image glimpsing Reign's childhood on 5 September 2015.  
Besides her family, Reign has done a remarkable job in her career.  The actress, who joined the cast of "The Bold and the Beautiful" in January 2015, was nominated in the category of "Outstanding Younger Actress in a Drama Series" for her work in the series. She played the role of Nicole Avant in the series "The Bold and the Beautiful" who has been closely connected with her sister. Besides, she had played in some big screen films like "35 and Ticking" and "Explicit Ills"  and shared a small screen on "The Thundermans" and "K.C Undercover."
Presently in 2018, Reign is continuing her work on the series "The Bold and the Beautiful" and gearing up for the horror movie, "Hellfest", which is currently on pre-production stage.
Reign Edwards, the fans favorite has estimated to earn huge amount of net worth from her remarkable acting career, which is still yet to be revealed by her.
She is an actress who has maintained privacy in her personal life but is very enthusiastic about her acting career and has achieved the height of success in her acting sector.