Entertainment
Reiko Aylesworth Is Married! Has A Husband From The Same Background
Reiko Aylesworth Is Married! Has A Husband From The Same Background. Having similar interest can be one of the grounds on which the relation proceeds further. An American film, television and stage actress, Reiko Aylesworth also shares a similar interest with her husband. Moreover, the duo sharing the same professional background has indeed helped their relation flourish.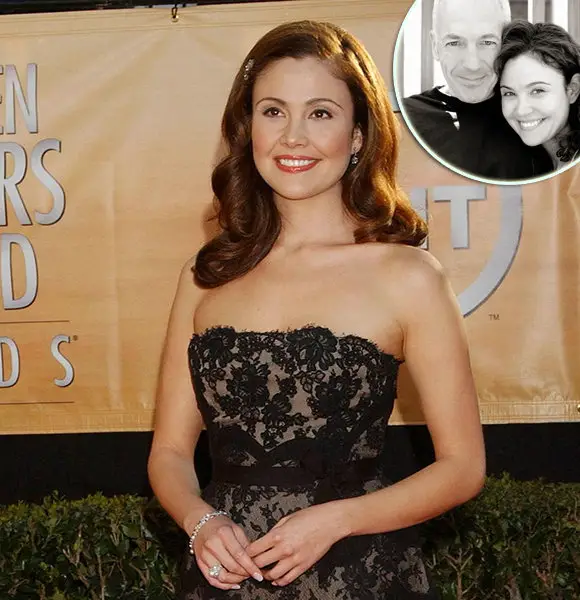 Facts suggest that being in a relationship with a person sharing similar interest makes the connection stronger! 
An American actress Reiko Aylesworth can explain that to you better, as she and her husband were also able to blend their professional and common interests well enough to tie the knot and live a blessed married life.
Want to know how they stack up in their married lives? Just keep reading!
Reiko Aylesworth's Married Life:
Reiko Aylesworth, who is best known for her role as CTU Chief Of Staff Michelle Dessler on "24" and also her work on "NCIS," is a household name in the field of Entertainment industry.
There is no denying that her acting credentials define the potential this actress possesses, but, not everybody is aware of the fact that she is a married woman, who has been enjoying the dimensions of her marriage to her director and well-respected Shakespeare teacher husband, Rob Clare.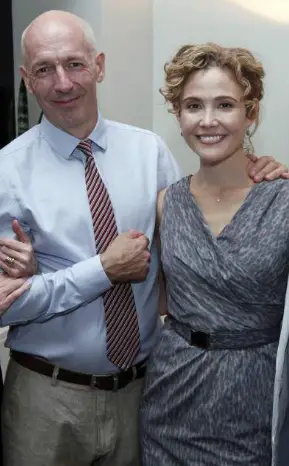 Caption: Reiko Aylesworth and her husband, Rob Clare.
Photo Credit: theadvocate.com
Not much has been revealed by the couple about their relationship and their union in public. But, whenever they get the chance to speak about how much value they add to each other's lives, they don't hesitate!
Well, the duo's profession makes them travel to different places which in return makes it difficult for them to find some personal time. Therefore, Rob made their bond evident by expressing his joy of being able to hang around with his wife during the time of her rehearsals.
Clare said,
"She's brilliant,"

"I absolutely love having her around in rehearsal — for many reasons, of course.
He then added,
"But she's a sounding board for me, and I hugely value her opinion. So she's been here to help out with additional text work for 'Twelfth Night,' too."
Their outstanding chemistry was observed when the couple performed together in a modified and simplified version of "Macbeth" in Staunton, Va., at the famous American Shakespeare Center.
Reiko's family now consists of her husband and their adopted son, Andre and the family currently resides in Los Angeles.
Now that we know how their similar interests have been one of the major cornerstones behind the success of their relationship, let us not ignore the fact that both of them are accomplished in their respective careers.
The success they have earned have helped them accumulate both individual and cumulative net worth in an ample amount, but the actual figure remains confined just like the minute details of married life!
A Short Wiki-Like Bio of Reiko Aylesworth: Her Family Life:
Born on December 9 in 1972 in Chicago, USA, Reiko Aylesworth has a younger brother, and both of them were raised by their one half of their parents, their mother, who used to work in a methadone clinic and later, ran a jail.
Back when Reiko was 13, they met the man who would then become her stepfather and would be the one to introduce her to acting and theater.
The family consisting of Reiko, her brother, her mother and her step-father then moved to Springfield, IL for a brief while, before opting to go on to live in Seattle, WA.; where Reiko spent most of her teen years.