Entertainment
Riki Lindhome Has Any Thoughts On Getting Married? Has A Boyfriend Or Despises Dating Affairs?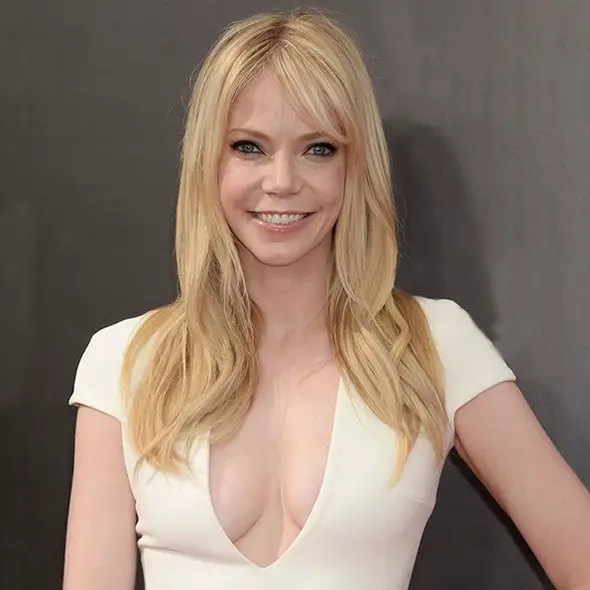 The gorgeous actress Riki Lindhome who has cemented her fame in the industry with her perfect comic timing has been in the hearts of many.
The people who adore her beauty are very much curious about her personal life. Her fans and followers want to know whether she is already married or the emptiness is still there in the dating zone? Dating rumor has always surrounded the celebs, but Riki Lindhome has been out of all those. Let's take a look at her dating scenario as of now.
Has she dated anyone so far?
As we know, girl loves the guys who can make them laugh until she bursts out into tears, as well as same, is the scenario with the guys. But the case is not applicable to this American actress. No doubts, Riki Landhome has been ruling the hearts of many but who is the lucky guy who is ruling Riki's, heart?
The answer is the awaited one, but no word is heard from Riki Landhome talking about her boyfriend and her dating affairs in public.
The 38 years old actress is also known for her ironic tweets and her feeds on Instagram which says it all about her boyfriend.
Yes, you got it, The Pennsylvania-born actress took a snap and jokes about her imaginary boyfriend. That is proof of her relationship status that she is not dating.
Riki has not only made jokes about her boyfriend in Instagram, but she also has taken her funny tweets on Twitter, which show her wicked sense of humor regarding her so called boyfriend if she has one.
My new computer is better than a new boyfriend. It's fast, powerful, helpful and 13 inches. — Riki Lindhome (@rikilindhome) September 29, 2009
Dates are drunk job interviews. Him: I'm here to apply for the position of Riki's boyfriend. Me: Where do you see yourself in 5 years? — Riki Lindhome (@rikilindhome) June 30, 2012
There are many tweets of 'The Big Band Theory' star which highlights the fact that she doesn't have a boyfriend.
On the other hand, it seems she is not planning of getting married or dating anytime sooner. Her sarcastic tweets also give us hints that she is not ready to get married.
Married people are boring. Or maybe they're just bored. Either way, I need more single friends. — Riki Lindhome (@rikilindhome) January 4, 2010
Sorry, married people in boring/bad relationships, single people aren't jealous of you. — Riki Lindhome (@rikilindhome) January 9, 2011
Well! All these have enlightened the fact that Riki is not married and doesn't wish to have one anytime soon. And even if she does get a boyfriend in the future to come then with no surprise, the irony would be that she will get to experience the things which she hates about marriage and having a husband.  
Whatever the scenario is, we just like to see our humorist who has always made us laugh, have a blissful life ahead.
Riki's net worth as of now.
Born in Pennsylvania and raised in New York, actress Riki Landhome started her professional career landing on minor roles in the sitcom 'Titus' and also in the series  'Bluffy The Vampire Slayers.' 
Slowly and steadily, she has got her imprints in many, and her credits include Million Dollar Baby (2004), My Best Friend's Girl (2008), Hell Baby (2013) and so on. Her best-known roles in television include Garfunkel and Oates(2012, 2014), Gilmore Girls(2002-2006), House(2010), The Big Bang Theory(2008) and United States of Tara (2011). 
Lindhome did voice work for Monsters vs. Aliens (2013-2014), and she has also created, produced and written the TV series Garfunkel and Oates, and further, the duo also released four albums. All her work in music, as a voice artist and her work in movies and television, has contributed to compiling an impressive net worth of $400 thousand.