Entertainment
Riz Ahmed's Dating Experience with American Girlfriend, Why is he not Married Yet?
Don't you think that there are many mixed-ethnicity actors arising in the industry? Their ethnicity gives them a unique look don't they. Speaking of mixed-ethnicity actors, Riz Ahmed is a really talented actor in the field. Learn all that there is on his personal life. Also find out about his side career as a rapper.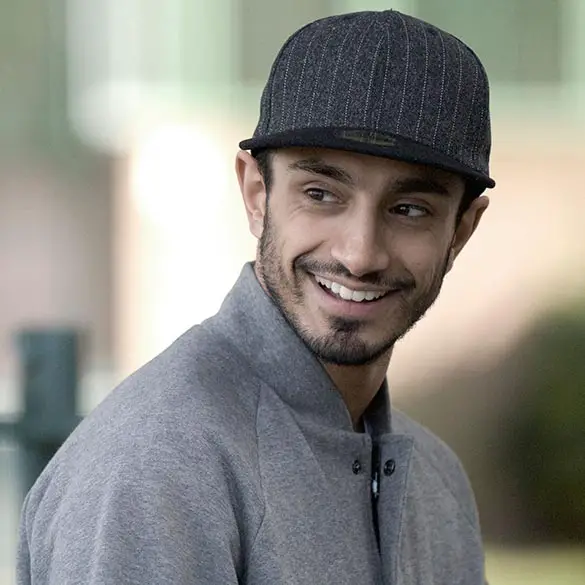 Quick Information
Nominees

VVFP Award, MTV Movie + TV Award, ICP Award, GAFCA Award

YouTube

youtube.com/channel/UCej6ruPxXFNdOUIHaSrI-1g

Instagram

instagram.com/rizahmed

Twitter

twitter.com/rizmc

Facebook

facebook.com/rizmc

Eye Color

Dark Brown

Hair Color

Dark Brown

Weight

70 kg

Height/ How Tall? 5 Feet 8 Inches (173 cm)
Education

Oxford University

Career

2005-present

Date of Birth Dec 01, 1982
Awards

Primetime Emmy, Gold Derby TV Award(2017), Grand Jury Prize(2015),

Net Worth

$3 Million

Relationship Status

Single

Children/Kids

Not Yet

Brother/s

Kamran Ahmed

Ethnicity/Race

South Asian

Zodiac Sign

Sagittarius

Profession

Actor, Rapper

Birth Place

England

Nationality

British
 Speaking of mixed-ethnicity actors, Riz Ahmed is a talented actor in the field. Learn all that there is about his personal life. Also, find out about his side career as a rapper.
Riz Ahmed became the new talk of the town gradually making his way in the industry. He has already been a part of the new movie of the 'Bourne' franchise, but what about the bachelor's personal life> Does he have a girlfriend or wife? Also, learn about his experience of having an American girlfriend.
Girlfriend, Dating, and Rumors?
Riz Ahmed has been known as the new hottie in town. His fans have been searching for information about his 'Girlfriend' on Google search. 
In the interview article published on Guardian on 27th April 2013, it was stated that he was living a simple life and had no girlfriend.
But still, some of his tweets do say something else about his dating life. It looks like he was dating someone in 2012.

Chemistry with his On-screen Girlfriend:
Caption: A Love scene between Riz Ahmed and Kate Hudson in the movie "The Reluctant Fundamentalist"(2013)
But it is safe to say that Ahmed is single and not dating anyone and certainly not married to anyone. He did, however, get to have an experience of having a girlfriend in a movie. He was paired up with the beautiful Kate Hudson in the movie, 'The Reluctant Fundamentalist' released in 2013. They had an excellent chemistry in the movie.
During an interview, the director of the movie, Mira Nair explained about such a great pair-up of Hudson and Ahmed when she talked about an incident,
"Amazing! The first rehearsal was just extraordinary, because Kate has no hangups – she's Bohemian, she talks and she's so open and fantastic. She was telling us the story about how her dad Kurt Russell (the famous actor of films like Tango & Cash) told her growing up that when she joins the movies she should never be the girl who sleeps with the actors; she was saying this and just chatting. So Riz, when he heard this, bearing in mind that it's the first time that they met, says: 'It's part of my deal and I've signed the contract – we have to sleep with each other. If you say no, I'm leaving. I'm out of here!' He walked out of the room and suddenly all the ice just totally broke and we all laughed and literally fell on the same page, completely. She called him back and was all hunky dory and it was all like that – so effortless and such fantastic chemistry. And you cannot direct chemistry – you can direct the hell out of everything, but not what happens between and man and a woman. That's really cool and they really enjoyed each other and they were wonderful together."
Unknown Instagram Account Tweet By Him?

His Double Identity:
Riz Ahmed may be the rising British-Muslim star, but he did not plan to become famous in this way. He also has a musical career that is sidelined by his acting career. He is also a rapper and is named 'Riz MC' in the sector.
Caption: Riz publicizing his new mixtape Englistan
Career Start 
He met with a local musician, Himanshu Suri of South Asian ethnicity after learning about each other first.
But it was not the only similarity Suri had with Ahmed, he too liked to rap about political events and geopolitical preoccupations with a satirical touch. Like Ahmed, he also liked to portray the identity and perceptions of brown ethnicity. So, the two instantly hit it off and formed 'The Sweat Shop Boys' and released 4 songs online in 2014.
In the turn of events, Ahmed's acting career started to lift up before the release of their debut album. But Ahmed had a history with rapping and would not be driven away from it.
His 2006 single 'Post 9/11 Blues' had caused a bit of a bustle, It was eventually banned from the British airplay. In April this year, the duo released their mixtape, 'Englistan,' They are now working on 'Cashmere,' an 11 song album, which is said to be released in October.
Caption: Post 9/11 Blues
Riz Ahmed talks about Political agendas and Religion based Disparity
Xenophobia and Religion based oppression is running amok in 2017 and I'm not just hinting about the current political situation in a certain North American country. Hate towards people based on their race, color, gender, and sexuality has been a thing from a long long time. Anything that goes against the orthodox of the social life and tries to destroy its shackles gets put down and not so surprisingly, Riz Ahmed has a lot to say about this as well.
"You don't need to tell me we live in scary times, man. I'm Muslim." says the Rogue One actor. 
The actor was cast for the new Jason Bourne movie and some of its ideas certainly raised thoughts for the actor. The actor confessed that his character interested him a lot and was quoted saying,
The Bourne films totally reimagined and elevated the action genre. But as I learned more about the character I started rubbing my hands with glee, because it's an area that really interests me. Anyone driving great social change, willingly or not, is going to be a fascinating contradictory mix of idealism and ego. You've got people who are utopian idealists that are also very focused, ambitious capitalists. And as an actor that's a super-interesting character profile."
He further talked about insecurity and manipulation of media in the current times but tackled an issue that has been an issue that has been a major talk of controversy, the issue of racial integrity.
This has been a major issue in the world, especially in Britain where the actor lives. After Brexit, the actor confessed that the land seemed more divided than before and with insecurity, tensions and terrorism rising in the land, its not an easy place to live, especially for the Half-Pakistani rapper/actor.
"What happened in 1930s Europe, we had a rise in inequality, financial crisis and collapse, polarization of the political parties, the rise of the far left and the far right, disillusionment [towards] the establishment, and the systemic scapegoating of ethnic minorities," he further ended the statement saying,
"So yeah, you don't need to tell me we live in scary times, man. I'm Muslim."
He further talked about how he was opposed to Brexit and although it didn't start because of Xenophobia, it has certainly raised some hints towards it afterward. The actor confessed that he believed in multiculturalism and how he did not want to use or label someone with the word 'Racist.' This quote of his, was quite moving
"For me that's a beautiful thing.  Multiculturalism isn't just a buzzword, it's not just something to debate – I am multiculturalism. And so is Nigel Farage, because of his ancestors. We talk about it as if it's something else, as if it's a guest that may have overstayed their welcome sitting in the front room, but what we're talking about is us."
You can catch more of Riz in the epic action blockbuster, Jason bourne.
Caption: Jason Bourne(2016) starring Riz Ahmed and Jason Bourne.
Riz's Short Bio:
Riz Ahmed was born on 1st December 1982 in Wembley, London, England. He is also known by his rapper name Riz MC. His parents moved to England from Karachi, Pakistan in the 1970s.
He graduated from Oxford University in Politics, Philosophy, and Economics and attended the Central School of Speech and Drama for acting. He has an estimated net worth of approximately $3 million dollars.
He was awarded "Geneva Cinéma Tout Ecran Best Actor 2008"  for his role in the urban thriller 'Shifty'. He was recently seen in Episode 8 of "The Night Of, a crime drama television miniseries, as Nasir Khan, his character.
He was also seen in the movie Jason Bourne this year. His upcoming movies namely, "City of Tiny Lights," "Rogue One" and  "Una" are in post-production. Recently, he has explained about his character in his upcoming film 'Rogue One.'