Entertainment
Robert Picardo In A Wrecked Married Life! Romance With Wife Meets Divorce
Happiness is not always bound to a relationship. Sometimes, the very union travels to the other end of the spectrum of bliss offering nothing but disdain. Finding yourself in such a situation calls for much longed-for freedom from the misery.
The doctor of the popular show Star Trek: Voyage, Robert Picardo, has been facing a declining affinity to with his wife. Their marriage is almost on the verge of the separation. So, if you are wondering what caused the crevice in their relationship, then you are welcome here!
Striking Reality Behind Robert Picardo's Broken Marriage
The accomplished singer and actor, Robert Picardo got married to Linda Pawlik back in the year 1984, and the couple welcomed two daughters together. Despite being united by marriage more than three decades ago, they are finding differences which are deteriorating their relationship.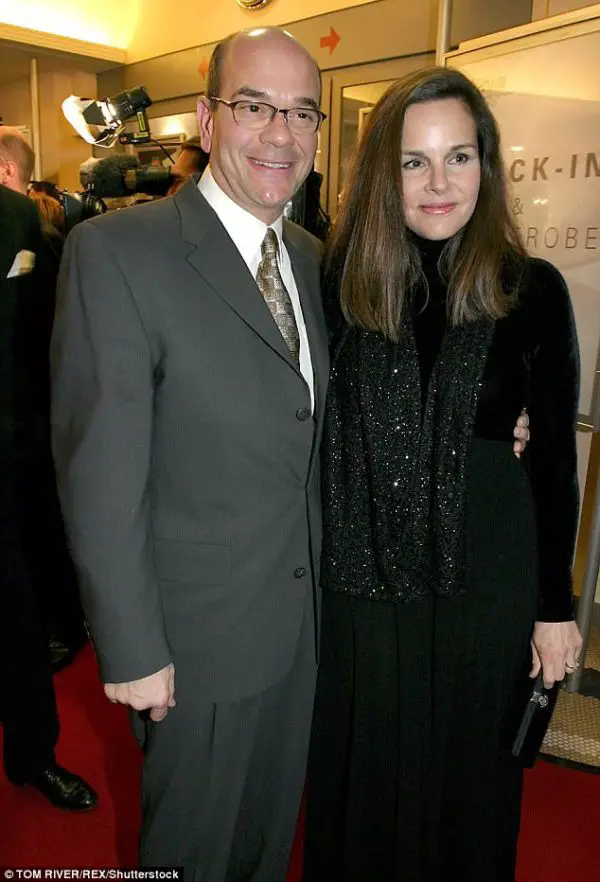 Caption: Actor Robert Picardo with his wife, Linda Pawlik
Source: Dailymail
Though their conflict might have remained hidden for a while, Robert's broken married life came into light in 2014 when the cops went to their home investing a domestic violence incident when someone from the family called 911 and hung up.
According to the source, the officers interviewed Picardo and his wife, Linda Pawlik. Pawlik claimed that her husband had hurt her during a fight but he denied it, and no arrests were made.
The actor had filed for a divorce from his long-time wife, citing irreconcilable differences as the reason, back in the year 2012. But, the court has not finalized their divorce yet. The two did appear in the court in November of 2017, but no further information about their divorce settlement has been disclosed.
The family has been in the midst of controversies for a number of times. Back in 2014, Robert's estranged wife was taken into custody on suspicion of murder. The cops questioned Pawlik after her friend, Edward Mello, was found dead in a hotel room killed with a handgun registered to Pawlik.
Mello's family accused Linda of ordering the killing because she thought he had stolen from her. They claimed that Mello and some other friends of Pawlik were in the process of removing valuable assets from home she shared with Picardo so that her husband could not take them during divorce proceedings.
The attorney Michael Avenatti stated that,
"The tragic death of Mr. Mello was a direct result of the conduct of Ms. Pawlik and her plot to have him killed in the interest of greed."
However, another friend of Pawlik, Jorge Rodriguez, was charged and is currently in jail serving 21 years for the murder.
When the news about Linda's criminal activities came out, the actor applied for a restraining order against his wife and told the judge that he feared for his life.
Notably, Picardo had also previously pleaded in court for a judge to stop his wife from spreading the rumors that he was having a same-sex affair with their family friend Bill Nye.
'I'd made it to 60 without having sex with a man and a "walk on the wild side" at this age seemed unlikely to anyone who knows me.'
It seems that the actor Picardo has become the victim of his wife's malicious plots in her attempt to make him look guilty.
Nevertheless, the talented actor's professional life has not been affected much by the false accusations and his problems. He seems to have maintained his career to be able to enjoy the net worth of $1.5 million.