Entertainment
Robert Townsend Has An Amazing Daughter; Dating Someone After Divorce With Wife?
Every individual is blessed with a unique talent, so you just need to discover it, nurture it and amaze the world with your talent. Robert Townsend discovered his talent in acting, believed in it and pursued his dream of becoming a part of the show business.
And amazingly, talented daughter of Robert is walking in the path of his father as well. She has perplexed people with her talent. So what amazing thing has surprised the people? Let's find out.
Robert Townsend's Amazing Daughter!
Multi-talent Robert Townsend has a 23 years old daughter, Skylar Townsend, who is famous as Skye Townsend and has been surprising people with her spot-on impersonations of Beyonce. Impersonation is hard to do, and very few achieve perfection as she has.
She imitates Beyonce perfectly, and posts the videos via Instagram which startles many, but how did the impersonation start?
On July 25, 2014, Skye posted mash up video and shared the journey which began back in 2006. She loved the way Beyonce talked, so she started imitating her and made silly videos which initiated her imitating career.
But Skylar never thought it would turn out as big as it did. Although she is good at imitating, she does not want to remain a YouTube sensation. She feels that she is an artist and wants to be known as an actress and a singer too.
Making someone smile and laugh is considered as the most difficult art. And who had thought a hobby of Skye would be so famous and entertain people and become the reason for smile and laughter in many faces.
Caption: Skye Townsend's vine compilation
Post Divorce, Dating Anyone?
Robert married his ex-wife Cheri Joes on September 15, 1990, and shares three daughters with Cheri, namely Sierra Townsend, Grace Townsend and Skylar Townsend along with a son named Max Townsend.
But, their relationship did not last long, and their eleven years long married life officially got to a divorce on August 9, 2001, due to irreconcilable differences.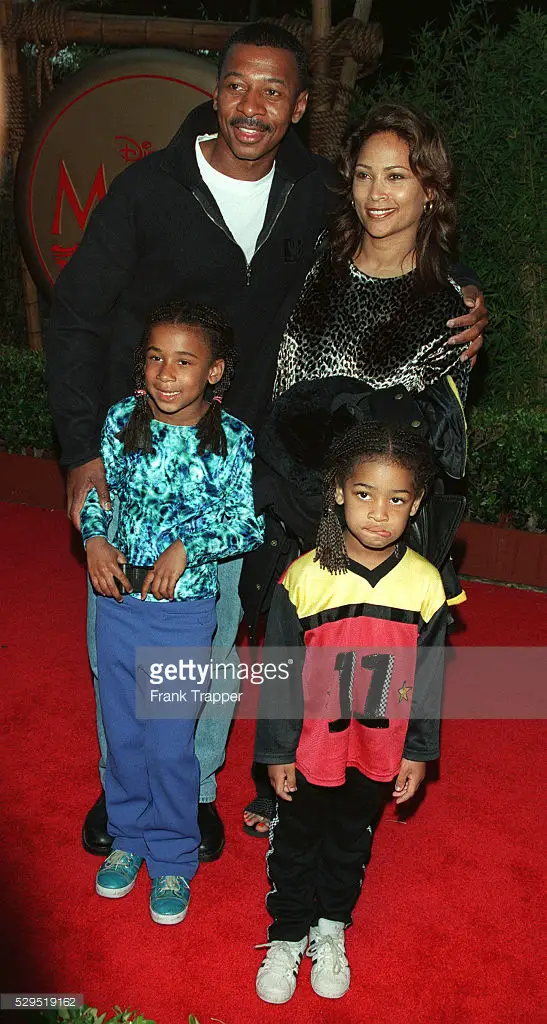 Caption: Robert Townsend captured with his wife Cheri Joes and two daughters back on June 5, 1998.
Photo Credit: Getty Images
Robert's acting projects keep him busy, but it's unknown if he has a girlfriend or not. The news of his dating has not surfaced in the media, so he remains single in the eye of the public. However, it possible that he is secretly in a relationship with a girlfriend and chooses to keep her away from the limelight.
Robert is an actor, comedian, director, and writer who started his career in 1970's by performing in local plays. His acting credit includes Cooley High Streets of Fire, The Might Quinn, The Parent' Hood and I was a Teenage Faust.
For the comedy movie Hollywood Shuffle he became a writer, producer, and director. And his projects as the director include Holiday Heart, Carmen: A Hip Hopera, 10,000 Black Men Named George, Phantom Punch, and In the Hive. With his hard work and passion for his craft, he has accumulated a net worth of $2 Million.