Entertainment
Ron Cephas Jones Daughter Says She Can't Watch Father Die On TV Screen; Has A Wife To Flaunt?
One of the most special relationships in the world is of father and daughter. And a girl loves her dad the most in the world and it's disturbing to imagine, the death of your beloved father. So how can you watch him die onscreen?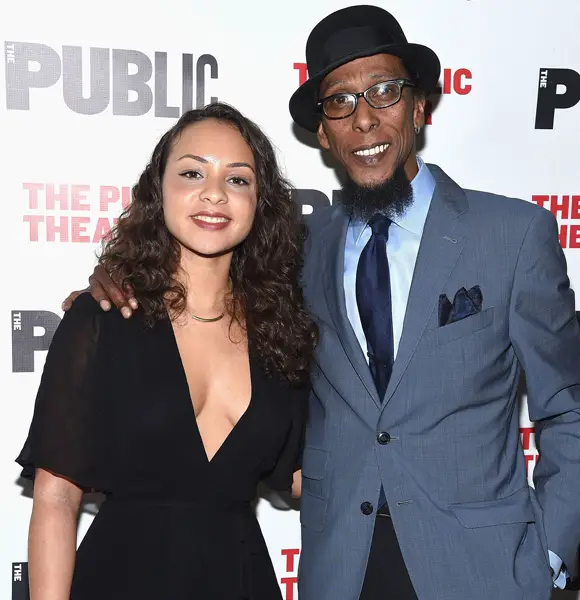 The most prized possession in a girl's life is her father and is the man whom she loves the most. Along with love comes the fear of losing your loved ones. Even the thought of your father's death is disturbing, and when your father is an actor, the character dies on-screen. But even if it's on camera, it's difficult to watch him die.
Ron Cephas Jones daughter, with a singer shares a similar emotion, as it was difficult for her to see her father die onscreen. What was the reason? And is he married man with a wife? Let's read to know.
Ron Cephas Jones Daughter Can't Watch Father Die Onscreen:
On the NBC show "This Is Us" Ron Cephas Jones' character William Hill has a tragic death on the episode "Memphis."
And Ron shares his beloved daughter, Jasmine Cephas Jones, with Reverend Kim Lesley. And Ron shared that Jasmine could not watch the death of his onscreen character "William Hill" in an interview in May 2017.
"It's difficult to watch, I think for her, it's just a little difficult for her, right now, to watch me in that scenario… I have a very close relationship with my daughter. She just said, 'Dad, I just can't watch it right now. It's just very difficult for me to watch.'"
Moreover, Ron added,
"She'll come around whenever she's ready to do so,"
Ron and Jasmine shares an adorable relationship, and they are very close to each other as evident in the Instagram posts.
Ron's birthday falls on January 8 and on the same day he was attending Golden Globe Awards 2017, so his daughter Jasmine Face timed him to wish on his birthday. And, Jasmine shared the face timed picture through an Instagram on January 8, 2017.
Also, Jasmine attended the screening of his father's show "This Is Us" along with her parents. And she shared the picture where they are dressed for the occasion, through Instagram on March 14, 2017.
Ron time and again mentions about his daughter with his jazz singer Reverend Kim Lesley. So you must be curious about his wife!
Is Ron Cepas Jones A Married Man?
The news regarding the relationship of Ron and Reverend Kim Lesley has not circulated in the media, so it remains unknown if they got married or not. Thus, their divorce also is a mystery. 
It seems that Ron prefers to maintain privacy regarding his love life, so least information about his romantic life has surfaced in the media. And his ardent fans are oblivious to the romantic side of Ron in real the life. 
Ron Cephas Jones Bio:
Ron Cephas Jones was born on January 8, 1957, in New Jersey. Ron Cepas Jones looks younger than his age, but he is 60 years old. Ron is a veteran actor at New York theater scene. The biggest role he ever portrayed was in Richard III The Public Theater in 2012.
Ron in an interview shared his connection to Hamilton and even shared that he is honored to be part of the industry.
So I was raising my daughter and I never wanted to leave her to come out here, and she was able to do that with me, and I kept getting these great theater jobs. To be able to travel with Sam Mendes and do The Bridge Project, and do Shakespeare all around the world and play the Old Vic and play the Old Globe and play Shakespeare at The Public. And to play Richard III and Prospero. And coming out to L.A. and pursuing television, there are so many actors that I know have no idea how to do O'Neill or Tennessee Williams or August Wilson or Shakespeare. I just felt honored and great and I was still able to make a living, and now I'm able to make a little more — and still have the quality. Which always doesn't happen, either. You can have the success, but not the quality.
The film credit of Ron includes Murder Magic, He Got a Game, Little Senegal, Paid in Full, Half Nelson, Ashes, Titus, Glass Chin, National Theater Live: Of Mice and Men. His television credit includes Law and Oder, NYC 22, Double Platinium, Word Of Honor, Low Winter Sun, Mr. Robot, The Get Down, Luke Cage and This is Us.