Entertainment
Ron Claiborne, Never Been Married, Gets Love Lesson. Looking For An Aquarius Wife!
Journalists have an important role in the society to aware and acknowledge the people of the community. Sometimes, in their line of work they end up reporting paramount cases. For such important news, they are bound to get appreciation. For American Journalist and correspondent, Ron Claiborne, this moment was when he received an Emmy for covering the news of the forceful seizure of an illegal child immigrant, Elian Gonzalez.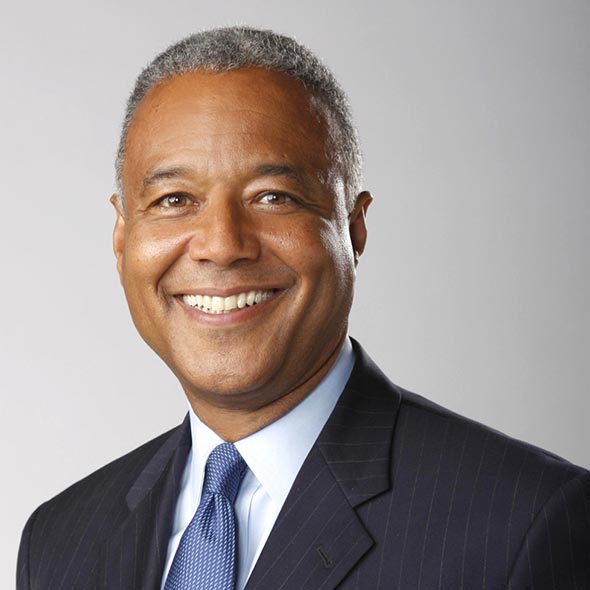 A journalist has a major role to play in the society and is also responsible for projecting the real image of the society, which indeed influences and benefits the public. And when a person is doing so much for the society then it is natural to have curiosity regarding the personal life.
Sharing a similar story is Ron Claiborne who has never been married before, but he is seeking for an Aquarius wife. The specification of Aquarius wife raises a lot of question in mind. So without further ado let's know the reason behind it!
Love Life of Ron Claiborne:
Claiborne is a single guy in front of the public, and he has never been married before to have a wife. So, there is not much to say about him regarding his romantic life at present.
But something very interesting happened in September 2011, when the team of Good Morning America planned to run an informal call interaction after the show.
To connect with the viewers, they initiated a program where viewers could call the studio to ask their desired questions to the anchors Dan Harris, Ron Claiborne, and Rachel Smith after the daily broadcast. Among many interesting interactions with the viewers, the best one was definitely about Claiborne.
During the After-Show Call Session, a caller was interested to know his zodiac sign. What is so special about his zodiac sign? why does the caller need it? Let's find out.
A guy named Larry called and wanted to say something. After Claiborne had given him a chance to go ahead, he stated that he has been doing some research and asked what his Zodiac sign was.
Claiborne answered- he was a Leo and the caller asked if he knew that his soul mate should be an Aquarius. The conversation was followed by giggles of the co-anchors, and then Claiborne replied that he wasn't married, but he will look out for potential Aquarius mates.
Women and Children in Ron Claiborne's Life:
The senior reporter maybe old but still has some game left in him. You can see that by his chemistry on-set with much younger co-anchors Rachel Smith and Sara Heines.
But on the bright side if you are not married you don't have to fear divorce. But it seems as if Claiborne was a father, he would have been an excellent father, as his interaction with the children suggests,
Moreover, Claiborne is a loving son, and on the occasion of Mother's Day, he tweeted a photo with his mother back on May 10, 2015.
More about Ron Claiborne:
There are least people who do not like barbecued pork ribs. And recently on May 26, 2017, Claiborne expressed his triumph as he discovered a place which serves terrific pork ribs and shared it through a Facebook post which evidently shows his love for food and even asked people to share their favorite BBQ pork.
Also, Claiborne shared his surprise and pride when he discovered that his late uncle, Linwood Wright had worked for NASA through a Facebook post on February 16, 2017. Following the death of Linwood Wright, at the age of 97 in May 2017, the obituary was published in Philadelphia Inquirer which supports his association with NASA.  
30 Years on CNN: Farewell To Good Morning America
Being a veteran, you are bought to hit some really great and impressive milestones. Ron Claiborne has hit the 32 mark on his time at the ABC. Ron joined the network back in 1989 as just an assignment reporter.
After 30 years, working in different places and positions, he has reached this place. A short video was prepared that included him reporting over the years. It was a beautiful way to celebrate a 30-year milestone.
However, after the 32 years of long journey in NBC ended after he bid goodbye to the show, Good Morning America. During the program with his co-workers, Ron said farewell to all, where his co-workers even presented a small video of his journey in the network bidding him farewell to him. 
The show, Good Morning America even took his farewell to Facebook writing "Farewell, Ron Claiborne! You will be greatly missed."
Ron Claiborne has maintained privacy in his personal life and only those information which he desires to share has circulated in the media. But we hope that he find his lady love soon and even acknowledge her in the public as well.