Entertainment
Rosa Salazar Talks About Boyfriend; But Does That Mean She's Dating?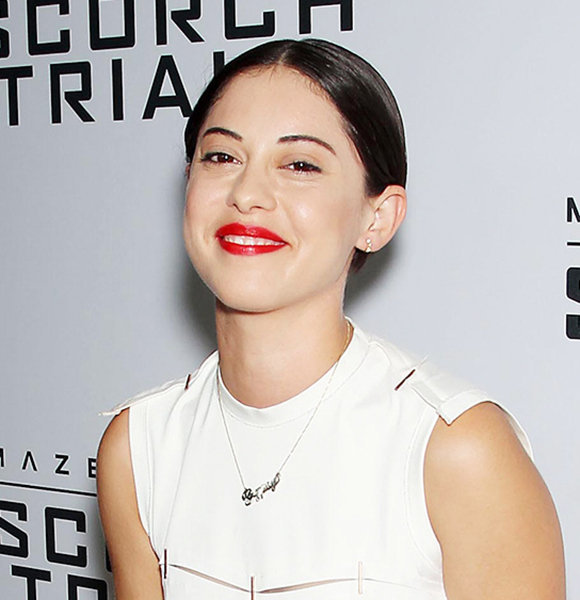 Celebrity can never have their life to themselves. Their fans are always curious about what is going on in the personal and professional life of their favorite artist. We don't blame you; in fact, we are here to help.
If you are a fan of the American actress Rosa Salazar, then you are in for a treat as we are about to shed some light on the life of Rosa.
Although her professional life does not need any establishment, the actress has been very low-key when it comes to her dating affairs. But we are here to clear that out.
Rosa Salazar's Dating Affair:
Rosa Salazar has been one of those celebrities who tend to keep their dating affair out of the radar. But according to the sources, the 32-year-old actor was engaged to Isacc Hilleger while she was working for the College Humor. Apart from that, the actress has not been linked to anyone.
But she did share a witty Tweet about all those typical boyfriends, which made her fans wonder if she has boyfriend hidden somewhere. Take a look at her Tweet!

I am sure most of the girls can relate to that.
Well, it seems like she is familiar with the formality of the relationship but does not have anyone in her life at the moment. As far as we know, she is very single.
She might not have a boyfriend in real life, but she does have a work husband. Yes, you heard that! The actress considers her Night Owl co-star Adam Pally as her work husband.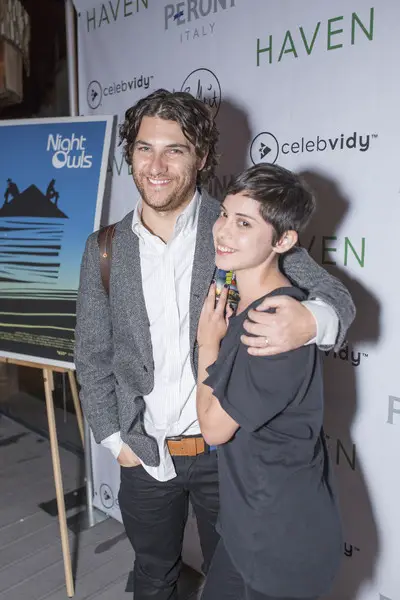 Caption: Rosa and Adam smiles for the camera
Photo Credit: Zimbo.
Rosa further had something more to talk about her work husband.
"He's like my work husband and he's so funny. We're about do another movie by the same director and writer of 'Night Owls.' We love working with each other, and that's all you really want to do, right? Be around the Adam Pallys of the world."
Her love-life might be a mystery, but her work and acting skills are not. She has been a part of some amazing movies like Maze Runner: The Scorch Trails (2015), Alita: Battle Angle (2018), and Night Owls ( 2015).
More about Rosa Salazar:
The 32-year-old Rosa Salazar was born on July 16, 1985, in British Columbia, Canada but was raised in Maryland after her parents moved to America. She is very affectionate to her parents and features them on her social media often. She tweeted about her father's immigrant status with her fans.
My father was an immigrant, he came to America for better education. It was here that he earned an MA in engineering, in a second language. — Rosa Salazar (@rosa_salazar) January 28, 2017
And she wished her mother for her birthday with a hearty caption.
Rosa moved to NewYork as a young adult to pursue acting and finally landed in Los Angeles to live that passion. The journey of her acting career was very difficult initially. She even went on record to share that she was homeless at one point in her life.
"I told myself when I was broke and homeless that my biggest goal was just to have a house. That goal was achieved. I'm just really, really lucky."
Well, that was all in the past. The actress is now doing good for herself in the entertainment business and even has a huge fan base.