Entertainment
Where is Ted Bundy's Daughter Rose Bundy Today? Bio and Other Details
Rose Bundy, the daughter of Ted Bundy, has been out of the media's reach for a decade now. So, where is she now?
Rose Bundy is the biological daughter of the infamous Ted Bundy, who was a high-profile serial killer of the '70s. Rose was conceived while her father was still serving time on death row, which made her birth a matter of interest for many.
Being the only biological child of her father amongst her siblings, who were her half-siblings, the spotlight was certain to shine on Rose. However, after her father was executed in 1989, Rose and her mother decided to live a low-key life.
The media are continuously searching for Rose and her mother's whereabouts, but they have been unsuccessful so far.
Unnatural Journey, Where Is She Now?
Rose Bundy also goes by the name Rosa. She and her mother, Carole Ann Boone, have been away from the reach of media for decades now. They have decided to live a low-key life and have not commented on any questions regarding Ted Bundy.
To this day, the family's whereabouts have been one of the most intriguing subjects for many. It is believed that the family has changed their identity completely, and Rose now goes by the name of Abigail Griffin. However, this news does not have a sturdy base.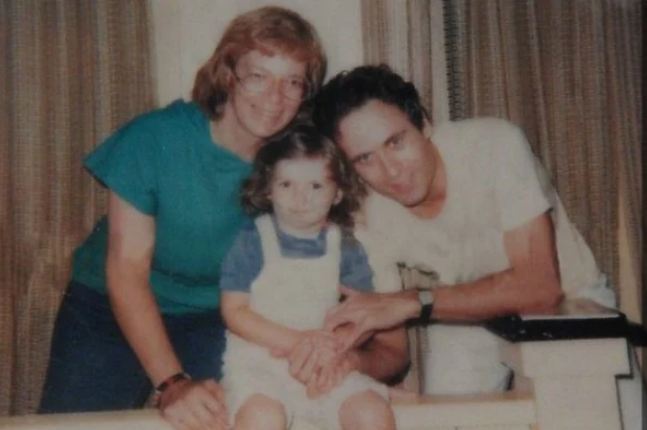 Carole Ann Boone (Left), Rose Bundy (Middle) and Ted Bundy (Right) Posing For A Family Picture (Source- Mamamia)
As reported by Globe magazine in 2019, Rosa is a mother of three and is a stay-at-home mother. She now enjoys her low-key life in England, along with her family. Again this news cannot be confirmed.
After a 6-year-old marriage with Bundy, Carole Ann divorced him amidst his trials and decided to stray away from the high-profile case. 
She took her daughter Rosa and her son from her previous partner and never returned. This was the last time that the world heard of Bundy's family. 
While Rosa's life has been unusual, her conception was equally irregular and confusing. Rosa, possibly age 38 years now, was conceived in a very unnatural environment.
Her conception happened while her father was still in prison, serving his death sentence. The unnatural phenomenon raised a lot of questions and eyebrows. The fact that Carole was pregnant with Ted's child while Ted was still in prison was very bizarre and has remained a mystery to this day. 
There have been different narrations as to how she was conceived. Sources such as The Sun have made revelations that make sense but are still hard to believe.
As the subject was very intriguing, the press did not fail to ask the anticipated question to Boone herself. Boone was asked how Bundy could father a child while serving death row in prison, and her answer was straightforward. She replied, 
Its nobody's business. 
The answer to the question is still a mystery to this day. The only person that can answer the question is Carole Ann Boone herself, but she and her daughter are nowhere to be found. 
As a child of one of the high-profiled criminals of all time, we can only imagine how hard it was for Rose to hide her identity and get used to her new one. The burden that she has to bear for her life is surely hard on her.
But she and her mother have fought against all the odds and have successfully kept their identity and whereabouts concealed. However, one thing that is not a mystery is her parent's love life and marriage. 
How Did Rose's Parents Love Flourish?
Rose's parents were coworkers in the Washington State Department of Emergency Service. After their first meet, both of them shared a likeness for each other. As per Boone's statement in the book "The only living witness: The true story of serial sex killer Ted Bundy," she said, 
"I liked Ted immediately. We hit it off well... He struck me as being a rather shy person with a lot more going on under the surface than what was on the surface..."
At the time, Bundy was still dating his girlfriend Elizabeth Kolepfer at that time, but given his nature, he did not stop and was in an active relationship with Boone. 
Although Bundy was arrested on multiple charges in 1979, Boone still thought that he was innocent. Thus, his background did not stop Boone from marrying Bundy.
The marriage was one of a kind as there were multiple restrictions for Ted to marry Boone. But Bundy found a reason to play the odds in his favor.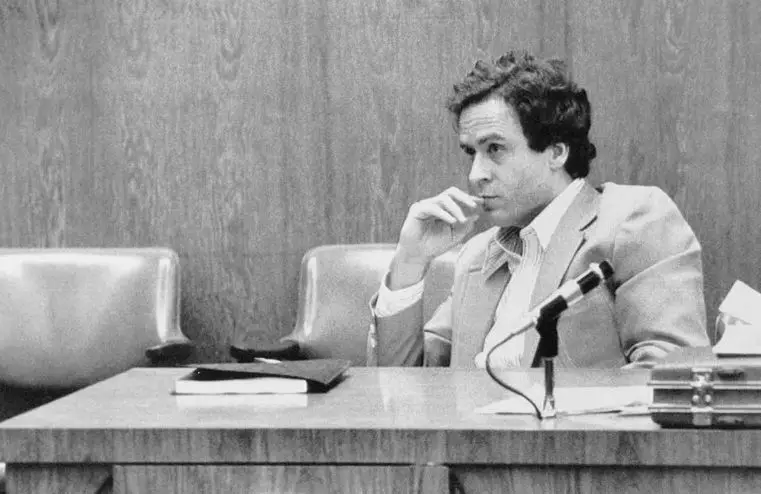 Ted Bundy during his trial (Source- ThoughtCo) 
During a trial for the murder of Kimberly Leach, Boone was called as the witness. Late Bundy seized the opportunity and proposed Boone before the Judge, and Boone accepted his proposal. 
While this might come off as confusing for many but as the acceptance of the proposal happened in front of the judge, their marriage was legal.
As of now, it is said that Boone passed away in a retirement home in 2018. But as they have been off the grid for a while, any news relating to them can only be addressed as rumors.
We only wish for the family to have found solace amidst all the chaos in their life. And are living their life with as much happiness as possible.