Ruan Sims is a leading female rugby player from Australia...in many countries with high education...is her husband..if Ruan has a partner yet...focused mostly on her career that has been inspirational to women...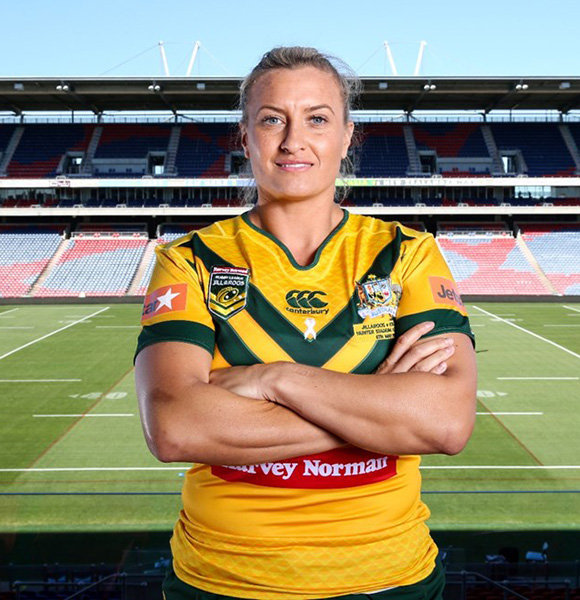 Ruan Sims is a leading female rugby player from Australia, who has represented the country in various international tournaments. In 2017, she was among one of the team members that won the 2017 Women's Rugby League World Cup.
Apart from being an athlete, she is also a firefighter by profession and was involved with Channel Nine as a sideline commentator for National Rugby League tournaments.
Bio, Family
The Australian player was born on 4th February 1982 in New South Wales, Sydney.
She grew up in a family where most members play rugby professionally. Her mother Jackie Sims, who comes from Fijian Heritage was the member of Australia's women rugby team named Australian Jillaroos.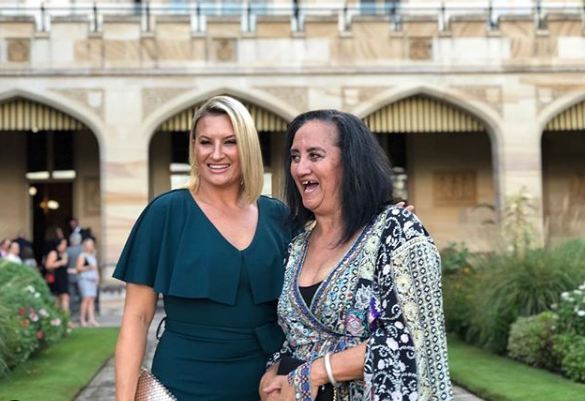 Ruan Sims attends 2019 NSW Women of the Year Reception at Government House with mother Jackie Sims (Photo: Ruan Sims' Instagram)
Growing up, Ruan was the opposite of most of the kids that grew up watching TV.
Even though she was allowed to play video games in her free time, she was more interested in getting involved in sports and engaging in athletic events. She even set the highest record in Australias native Gumboot Throwing event.
Another Australian Rugby Player:- Cheers To Beau Ryan As He Reveals About Having A Second Baby With Pregnant Wife Kara Orrell
Moreover, all of her younger brothers Ashton, Korbin, and Tariq Sims) and sister Canecia Sims are professional rugby players. Her brothers are part of Fijian Rugby League while her sister plays for Queensland.
Career, Who Is Her Husband?
While many are left wondering if Ruan has a partner yet, she is focused mostly on her career that has been inspirational to women and man making their mark in the arena of sports.
She has kept any information on her love life very private, but her professional life's achievement makes up for it.
At the age of 37, her success has echoed the efforts of female rugby players in Australia. In 2016, she made history by becoming the first woman to sign a contract with the team Cronulla Sharks to play for NRL.
The contract was a revolutionary step as she was the first female to break the glass ceiling in rugby sports.
Female Athlete In Our Archive:- Julia Goerges Boyfriend, Husband, Net Worth
Furthermore, as per the contract, she was paid an equal amount like the male rugby players along with the same benefits. The Australian athlete also represented her country in the Rugby Union and expressed her support to increase funding for women in sports.
Net Worth, Measurements
While a vast pay gap between men and women athelete still exists in many countries with high education rate, Ruan's homeland Australia has set an example by providing both genders with equal pay.
Today, female players like Ruan are paid the salary of about $35,000 yearly, like all male players in Australia with various maternal benefits. In terms of her height, she stands 5 feet and 7 inches (1.75meters) tall whereas her weight is 88Kgs.