Entertainment
Top Viner Rudy Mancuso Hot Girlfriend Dead-End Dating Rumors Swirls! They Were 'Coolest'
One of the quirks that come with celebrity tag is that you are on constant speculations and rumors. 
A public personality has to regularly update his fans about their personal life, and by any chance, if the person fails to do so, they start making their assumptions. The same incident caught up with Viner Rudy Mancuso after he insisted on keeping his dating life private. Fans started circulating the rumors of the internet sensation breaking up with his girlfriend.
But, was there any weight on those theories? Or were they just spread to make the actor come out of his hiding? 
Let's find out!
Split Rumors: Fan-Made Hypothesis Or Reality?
Rudy started dating Australian actress, Maia Mitchell in May 2015. The news of their romance surfaced after the couple was spotted attending several events together. 
In March 2016, less than a year of dating, rumors flew on the media that the pair had broken up. However, neither Rudy nor Maia had commented on their alleged split. 
Fans were thrown into a state of confusion after the 26-year-old shared a video of the couple playing the cover of Love Test by The Growlers in July 2016. Further, he also posted a throwback picture of himself along with Maia in August. Fans were unsure whether the pair had split up or were they still together. 
Despite the video and the photo, their breakup rumors continued in the media as the two had not been spotted in public at that time. The pair had also not issued any statement regarding their love life. 
Later, on 28 February 2017, there was a sigh of relief for the fans as Maia did something which hinted towards the couple still being together. For the occasion of Rudy's birthday, Maia dedicated an Instagram post and expressed her love for the web star. She wrote in the post, 
"Happy birthday, ya weirdo. Love you to the moon."
Despite Maia's romantic birthday wish, the couple was not seen together for more than a year. It was only on 24 April 2018 that lovers got spotted on a dinner date at Craig's Restaurant in Los Angeles. Rudy and Maia were seen holding hands as they headed out for their meal.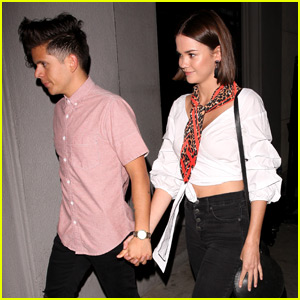 Rudy and girlfriend Maia on their way to dinner in Los Angeles on 24 April 2018 (Photo: JustJaredJr.com)
Two days later, the 5'8" (173 cm) tall personality shared a picture on his Instagram describing the couple as the "coolest." The lovebirds are now stronger than ever. And it seems like the breakup rumors have further enhanced their love for one another.
Apart from his love life with Maia, Rudy is also a family man and has shared the intimate family moments several times on social media.
Loving Son And Uncle
The son of Italian-American father and Brazilian mother, Rudy, who derived his Brazilian-Italian ethnicity from his parents, has always been proud of his folks and likes to flaunt them on his social media platform.
On 23 January 2016, the New Jersey-born shared a picture of his parents mentioning them as one of the most beautiful couples.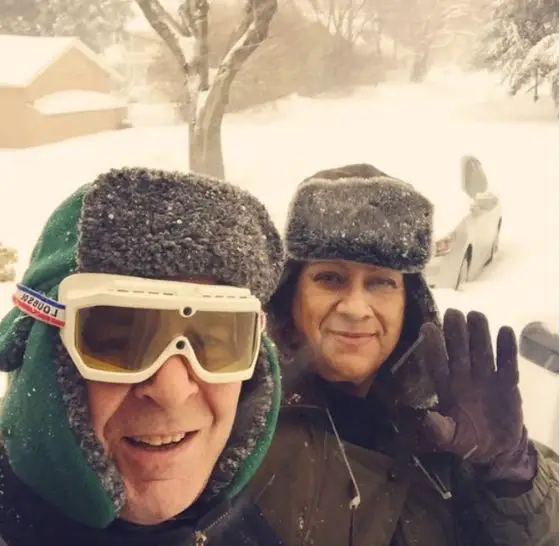 Rudy flaunts his parents on 23 January 2016 (Photo: Rudy Mancuso's Twitter)
Later on 13 October 2016, Rudy released a YouTube video featuring his mom and dad, where he showed the difficulties faced by the elderly due to the advancement in technology.
In the video, Rudy gave lessons to his mother on different aspects of social media including taking a selfie, Instagram, Google, Vlogging and more. Moreover, the clip even shows Rudy's mother as a hilarious vlogger who updates her fans about the little of her personal life.
Rudy also admires his dad and has a very close relationship with him. For the series Letter To Dad, Rudy wrote a heart-melting letter to his father and thanked him for all the things his dad had taught him including kindness, compassionate and hard work. Further, he expressed his pride in his Italian inheritance. In June 2017, Rudy even took a trip to Milan with his father. 
Furthermore, Rudy is a proud uncle to his sister Marianna Marcus' daughter. On 11 May 2018, he shared a picture with his niece in which the two were seen performing chores.