Entertainment
Ryan Seacrest's Relationship Detail Reveals He Got Close To Getting Engaged! Wishes To Get Married Someday
Getting engaged or married might seem easy on the surface for the people who are single, but for those who are on the verge of getting either married or engaged requires a lot of thought going into it. Since it's the matter of commitment being made and it has never been any easy; committing.
Ryan Seacrest, the guy who hosted 15 seasons of the very popular Singing reality show 'American Idol,' has got his relationship Details all revealed following which he also expressed his willingness to get married someday. Is Ryan Getting engaged any soon? Who is he dating? Let us sneak into his life a little bit.
Seacrest's Relationship, and Gay rumors:
It was only a month before when things were assumed to be serious when Ryan made a Red Carpet appearance at the MOCA Gala together with Shayna Terese Taylor.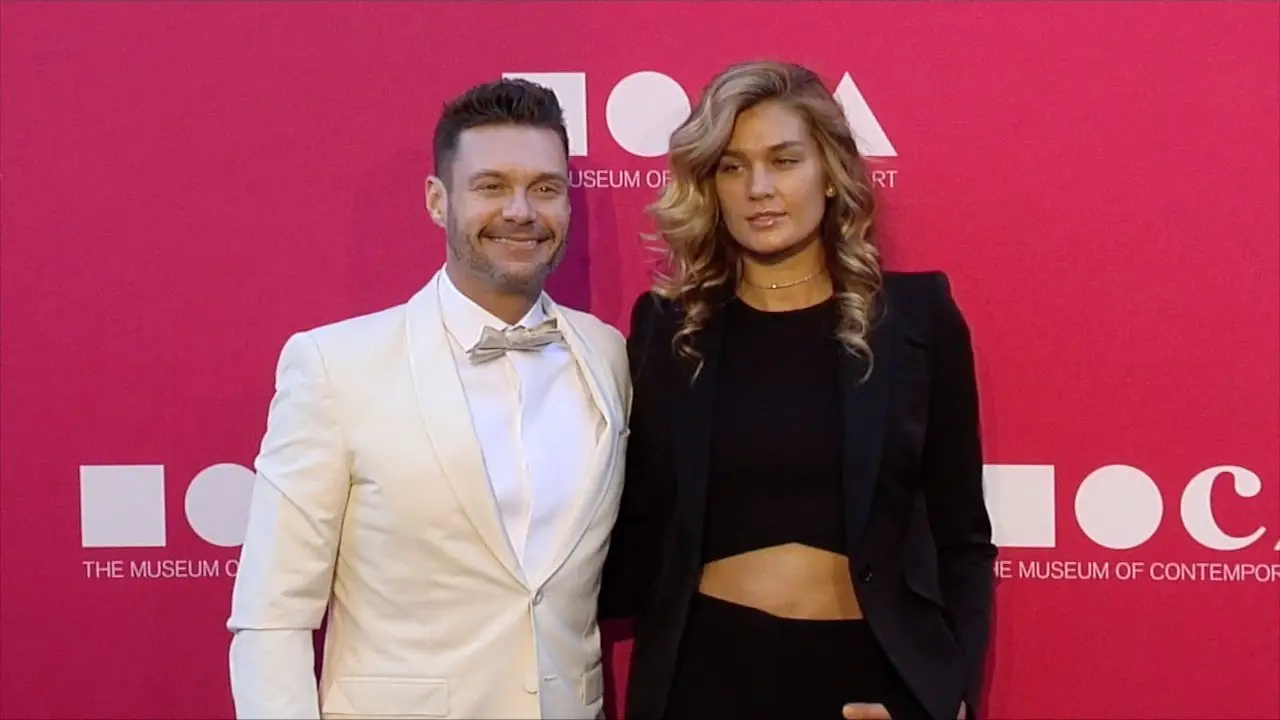 CAPTION: Rayn and Shayna at MOCO Gala
Photo Source: maximoTV
However, a week ago on Tuesday, Shayna Taylor, 26, made it official by posting a picture on her Instagram with a love emoji as a caption:
Shayna even made the couple's picture her Instagram's profile picture; where she sits on Ryan's lap, in the same chair that the above picture shows.
Earlier this month, People magazine also revealed that Taylor had moved into Seacrest's new Pad in Manhattan, where Ryan films the ABC Talk Show.
The couple is reported to have come back together now, after their split in 2014, and according to the source, they dated for about a year before.
Ryan also reportedly dated Juliana Houge who thought Ryan was a 'Gay' before they started dating. The couple dated for about three years, splitting in 2013.
However, talking about being mistaken about Ryan's sexual orientation, Ryan's partner Juliana was not the only one on the list, Britney Spears also assumed Ryan to be 'GAY.'
Here's a short video of the funny moment, posted on Twitter:
Ryan also had few other girlfriends: He dated Model Shana Wall from (2003-2005), and he was linked for a short period with Sophie Monk in 2008,
Ryan's Talks on Engagement and Marriage!
Ryan, who now is also a co-host of the show 'Live with Kelly and Ryan' on his third day at the show; spilled the beans about being close to getting engaged before, and he further mentioned how he loves the idea of marriage since his parents are married for 47 years now. Here's the clip:
Caption: Ryan, answering to Kelly's questions on their show.
Video Source: LiveKellyandRyan
Relying on Ryan's words itself, we can assume he is taking his time to make a move. Hopefully, he does it sooner; now that Shayna seems to have given a clue out in the open about their love relationship.
American Radio Personality and Television Host Ryan Secrest is best known for hosting the 15 seasons of the singing talent competition 'American Idol,' he was even nominated for the Emmy Award for the show, and he won the Emmy's for producing 'Jamie Oliver's Food Revolution.'
Ryan is recently working as a Co-Host for the ABC's Talk show 'Live with Kelly and Ryan.' Ryan has had a very successful career graph since he started in 1990. Ryans net worth has piled up to $350 million with his annual salary being $ 65 million.
Talking about Salary, Ryan recently was reported being unhappy as he was initially offered $10 million for hosting the 16th season of the American Idol which he Found much lesser than the newcomer judge, Ketty Perry, who was offered $ 25 million.
Hopefully, the salary issue gets sorted, and we can see him hosting the 16th season of the American Idol. Also, let's see if Shayna Taylor would be the one for Ryan and he if makes her, his wife in the days to come.
Stay with us for the emerging updates on Ryan Secrest!