Entertainment
Sally Hawkins Expressed Envy Towards A Married Woman After She Kissed Her Husband On-Screen
Not a love triangle but just a wish, Sally Hawkins, the 40-year-old English actress expresses her emotions during the filming of Persuasion. 
Things got heated up during the making of the film with Rupert Penry-Jones, her acting partner in the movie when she shared a passionate kissing scene with a married man and expresses her jealousy towards his wife, working on finding a lover of herself she shares in a sit-down interview.
Kissing a married man!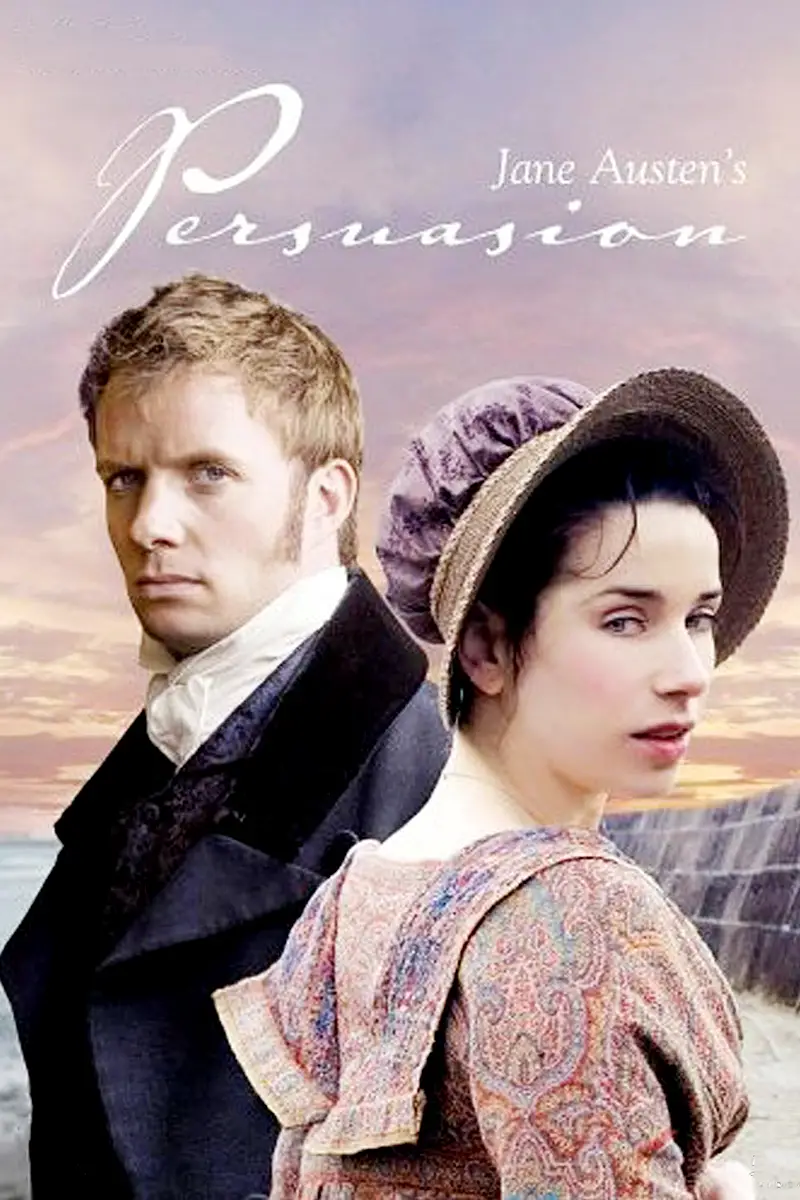 Caption: Sally Hawkings with Rupert Penry-Jones in the movie Persuasion in 2008. 
Picture credit: dfiles.com
In the road to find some love, she meets Rupert Penry-Jones along the way during the film set of Persuasion released in 2008. Sally Hawkins had a face to face interview with ITV1 on 13 January 2013 about her working alongside Rupert Penry-Jones. 
He is also another English actor, 46, who have been in multiple movies as well, therefore, have a mutual respect for each other and he is married. After kissing the dashing but married man she said;
"I will be the envy of other women. I'll probably get hate mail now. But what can you do?"
And she flustered and continued saying,
"He's very easy to fall in love with. He's got these gorgeous blue eyes, I'm beginning to blush. How embarrassing. He's not even in the evince room,"
Being very vivid towards her evince before and after her kiss with Rupert clarifying, she says again;
"It was gorgeous, "It wasn't supposed to happen but the director Adrian Shergold was very clever. We filmed it with and without the kiss, so he had both options. It wasn't supposed to happen but the director Adrian Shergold was very clever."
She kept saying, 
"We filmed it with and without the kiss, so he had both options. But by that point of the story you're just so desperate for them to get it together. And I was desperate for it to happen. He had no choice. I came at him. No, it was lovely. It was a kind of magic. And I'm really glad it was kept in."
How would Rupert Penry-Jones's wife think?
She also talked about how the modern film industry expects a kissing scene, forgetting at the moment that Rupert has a wife, as she discuss the possible behavior knowing Dervla Kirwan, Rupert's wife, is also being an actress herself, she says afterward;
 "I think the purists will have something to say about that but I hope they're forgiving and understand that we're appealing to a modern audience who expect it now."
Caption: The compilation of the movie, Persuasion in 2008 kissing Rupert on set.
At the same time congratulating and being envious of Dervla of having an amazing husband, loved by most by U.K saying,
I am very envious of Dervla Kirwan, having the opportunity to do it every day. And yes, it's very easy to fall in love with him as every woman across the UK and probably across the world will do."
She, herself still wishes to find a husband to love each other just as Rupert and Dervla do. She once again gives another comment about her life to ITV1 given that her dance moves might not be enough to sweep them off their feet as she confesses,
"I would love a romance like Anne's. Please can I fall in love? A little frisson would be very nice, thank you. I am a real romantic. I cry at films, adverts. But I am also a realist. I am single but it would be nice to meet someone."
Just a lesbian in the Movies or Real life as well?
But she has never actually stated to have dated men to a point where it makes one wonder if she might be headed in the wrong direction, gender-wise. 
She did play a role in which she plays a convincing Sarah Waters in the movie "Sarah Waters' finger Smith," as a lesbian who has been brought up by pickpockets and charlatans.
Caption: The Movie finger Smith where Cassidy & Hawkins does a lesbian scene. in 2005.
As believable as that was which makes us wonder if she is a lesbian. Most sources believe that she is in fact not a lesbian due to being a shy and introvert kind of person she is never admitted to being gay nor denied the assumptions.