Entertainment
Sally Wood Welcomed Twins Daughter With 69 Years Old Husband
It would be the matter of great pride full of bouncing bundle of happiness if a woman became the mother of her young one. When a woman gave birth twins, then definitely it delighted more than the blossoms of flowers. You might wonder to know, who got this lots of happiness.
Welcoming Twins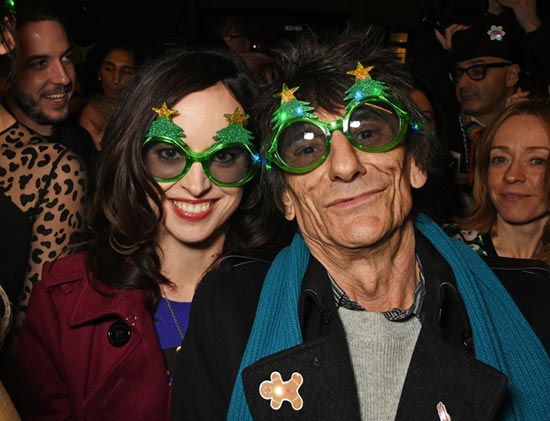 Caption: Wife, Ronnie Wood a dad again at 68 after welcoming twin girls with wife Sally
Source: wordpress.com (blog)
Her Husband Ronnie Wood:
Rolling Stone Ronnie Wood's wife, "Sally  Wood" is  expecting twins with  her 68 years, eternal young husband. As the couple is mutually cooperative and loyal to each other, the age gap doesn't differentiate between them at all. Pregnant Sally defended herself to start a happy family with her eternally young husband, Ronnie Wood.
On 7th December 2015, Sally Wood and Rooney Wood announced that they were expecting their twins daughter. Meanwhile, on Monday 30th May 2016, their dreams came into true. The twins daughter named Gracie Jane, and Alice Rose got into this world at ST Thomas Hospital, London just before the 69th birthday of Rooney Wood.
Her Husband Rolling Stones Rooney Wood
Sally Wood married to her loving husband on October 3o, 2012. 
The couple turned their six months relationship into husband wife.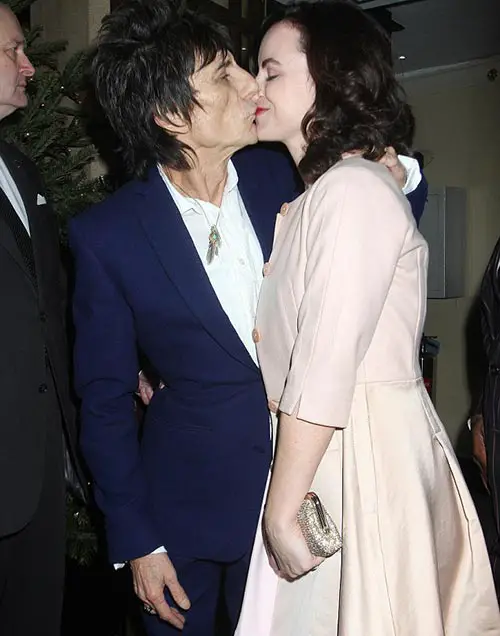 Caption: The kiss, that says she's Mrs Wood! Ronnie gives his bride a kiss.
Source: dailymail.co.uk
Born on 1st June 1947, Rooney Wood is best known as a member of The Rolling Stones since 1975.
Rolling Stone Rooney Wood, expressed his happiness speaking to the Hello magazine, 'I'm the burper, walker, nappy changer and I'm still trying to work out when I can get to sleep in between all that.
'I have played the guitar for them and when I get round to it I will do some drawings. At the moment I'm just soaking up every moment we have.' 
Rooney Wood was already the father of  four children's from his previous relationship. He was born on 1st June 1947, well known as The Rolling Stones. He is an English rock musician. Songwriter, singer, artist and radio personality. He graduated from the Alumni University of West London in musical instrumentals.
Caption: Rooney Wood and Sally Wood on Red Carpet