Entertainment
Sam Aston, Dating With Briony Gardner, Loves to Spend Time With Girlfriend: Family of Actors
Sam Aston may have transformed from a geeky kid to an on-screen parent, but he is still too young to be thinking about all that in real life. Learn about his real life girlfriend and how he likes to spend time with her? Also find out if Aston is the only one from his family to possess acting skills?
Dating with his Real-Life Girlfriend: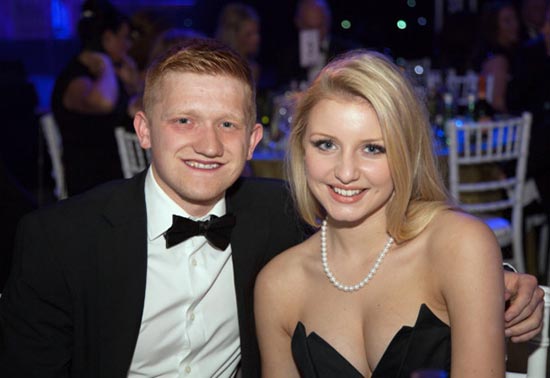 Caption: Sam Aston with his girlfriend, Briony Gardner.
Source: livingedge.co.uk
In an article-interview with 'Mirror' in April 2013, Sam mentioned about his real-life girlfriend. He spoke about his present girlfriend, Briony Gardner, in the interview. Let's hope that this does not go up in flames as with his Coronation Street's on-screen match-up, Katy Armstrong. In the series, Katy had an affair behind his back after the lack of romance between them.
So, he does have a girlfriend. So how differently does he treat his relationship? Aston considers himself romantic in the real life. In the interview with Mirror, he said:
"I like to treat my girlfriend, buy her flowers and make a fuss of her. We had a little bit of a tiff recently and I felt really bad afterwards, so I got her a 'Sorry' card to apologize. I thought that was a pretty smooth move."
When and How it started?
Aston and Gardner have been friends since 2009. So, they have known each other for almost seven years while their dating time is not known. He said that they first met in a Theatre Workshop in Bury.
According to the 2013 interview, they both were with their own parents. Aston, however, was saving money to buy his own place. Instead of buying an apartment in the city, he was planning to reside in a rural area.
Maybe, they have already moved in together or maybe they are thinking about it, we don't know actually. But stalking his Instagram and Twitter account, we have accumulated some of the interesting posts made by Sam that include girlfriend Briony.
Fancy Dress with girlfriend
BSA 2016 with girlfriend 
The Boyfriend and Girlfriend watch Premier League together
Both the girlfriend and boyfriend are wine lovers
With Friends
Caption: Sam Aston (first from the left) with girlfriend Briony Gardner(Standing right next to him from left) and friends.
His 3 Amigos. Does Briony like them?
Family Full of Actors:
If you love Sam's acting, then you would be happy to know that he is not the only actor in the family. Sam, after all, is the smallest among his 8 siblings. So, he is neither the first actor of the family nor the first from his family in 'Coronation Street'.
It turns out that his sister Emily appeared on the show from 1996 to 1997 and played the role of Des Barnes' girlfriend's daughter Becky Palmer. Similarly, she has also appeared in the movies like 'Dead man's Shoes' and 'Millions'.
Sam' brother Joe had also appeared as Jack and Vera Duckworth's grandson Tommy.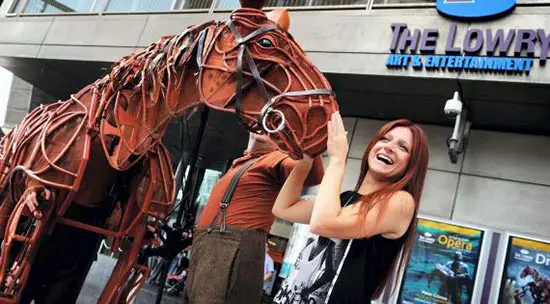 Caption: Emily Aston, Sam Aston's sister on the sets of the award-winning play 'War Horse'
Source: i2.manchestereveningnews.co.uk
Nevertheless, his brother Joseph has also appeared in multiple movies like, 'Seeing Red' and 'Safer'.
English actor Sam Aston was born on 7th July 1993 in Bacup, Lancashire, England. He went to Haslingden High School, where now one of his sisters teaches. He used to go to Carol Godby's Theatre Workshop with his brothers and sisters where he ultimately started his career taking on some roles. Recently on June 3, 2016, he surprised students of Mount Carmel School by personally delivering some memento sweatshirt.
He has been portraying the role of Chesney Brown on Coronation Street since 2003.
 Caption: Coronation Street- A Young Chesney Makes Money, 2004
Source: Coronation Street, Youtube