Samantha Ronson's lesbian relationship went through a lot of up and down due to constant lack of.....were quick to label her as an openly gay person....boasts a net worth of... height extending to...as of 2019, ages...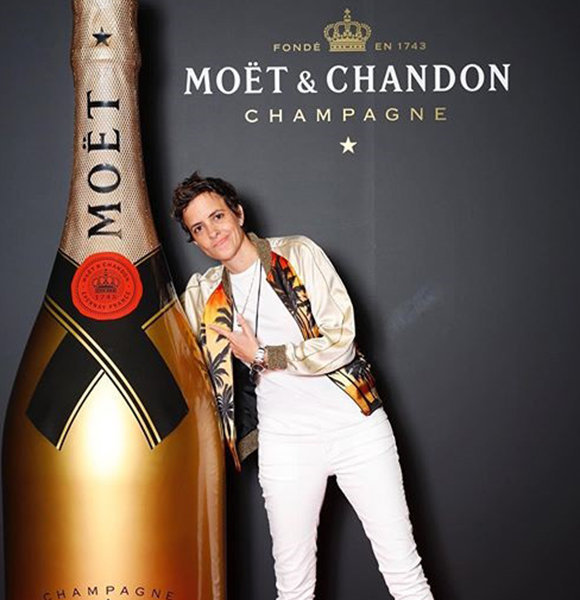 Samantha Ronson is no stranger to those well acquainted with the 2004 song, Pull My Hair Out. Although she has a long way to go as a musician and DJ, she has worked alongside notable celebrities in various projects.
The London native also appeared in the music video of Alicia Key's track My Boo and was featured in the songs of the music group, Awolnation. Due to her relationship history with high profile celebrities and sexuality, she was one of the trending faces in the past years.
Many news outlets were quick to label her as an openly gay person, but she later disproved of such reports and identified herself as an equal opportunity player.
Infamous Ex-Girlfriend
The DJ was romantically linked with highly controversial Lindsay Lohan in 2007. She was first introduced to her ex-girlfriend at a club in Los Angeles by actor Wilmer Valderrama.
Samantha's lesbian relationship went through a lot of turmoil due to the constant lack of privacy as her ex was often a target of the media.
In an interview, the English singer recalled her past relationship as something more than a headache. But, if viewers remember the events that took place during their years as a couple, it sounds justifiable.
In 2007, her ex-girlfriend Lindsay crashed her car in California, and it got worse after the car was found full of cocaine. Unfortunately, blogger Perez Hilton was quick to start rumors that Samantha had herself planted drugs on her girlfriend's car.
Third Child For Perez Hilton:- Baby No.3! Perez Hilton Is A Dad To Three Kids After Announcing Birth Of Third Child
Also, Lindsay's father publicly disapproved of their relationship, citing that the singer was taking advantage of Linday's vulnerabilities. Despite such criticisms, she continued her love, but after a public fight in 2009, the once deeply in love couple separated from one another.
Dating Status Now
Samantha ultimately gave up her drinking habits post her break up from Lindsay. The Built This Way chanteuse kept her personal life low-key until she began dating Paramount's former CEO Brad Grey's widow, Cassandra Grey.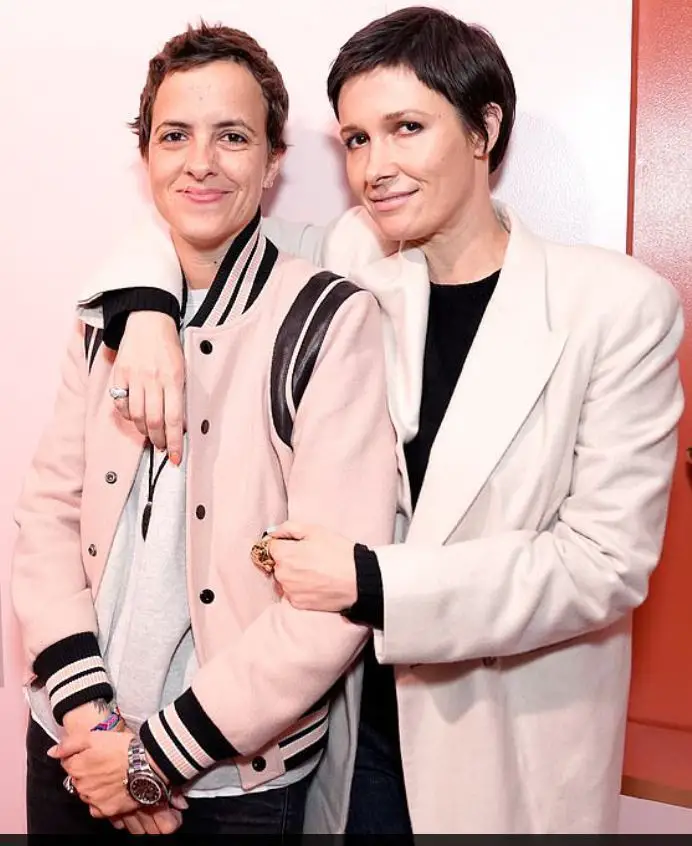 Samantha Ronson attends Playboy Magazine's event in Los Angeles with girlfriend Cassandra Grey in May 2019 (Photo: dailymail.co.uk) 
As of now, the pair are in a happy relationship and are transparent about their love through their Instagram handle. They were even spotted together in LA spending time at a Playboy Magazine's event in May 2019.
Net Worth, Legal Trouble
Remember the allegation she received after her ex-girlfriend's car crash? Well, it not only took an emotional toll on her, but she had a substantial financial loss from it. Since Perez also sold "Blame Samantha" shirts, she eventually filed a complaint against him. But instead, she was heavily fined $85,000 as legal fees and lost the case.
However, it didn't take much toll on her finance, and she is still at the height of considerable net worth, which amounts to $6 million.
Age, Parents & Siblings
Born on 7th August 1977 in England, the 42-year-old artist is siblings with a twin sister named Charlotte Ronson and a brother, Mark. Her sister is a fashion designer; whereas, Mark Ronson is a music producer.
More About Her Brother:- Musician Mark Ronson's Wife Josephine de La Baume Files for Divorce Ending Married Life of Five years
Samantha was raised by her mother Ann Dexter-Jones, a journalist and jewelry designer by profession. Also, from her mother's second marriage, she has half-siblings: Henrietta Ronson and Joshua Ronson.