Entertainment
Sandra Bernhard Living With Partner And Daughter; Model Ex-Girlfriend Talks Of Relationship They Shared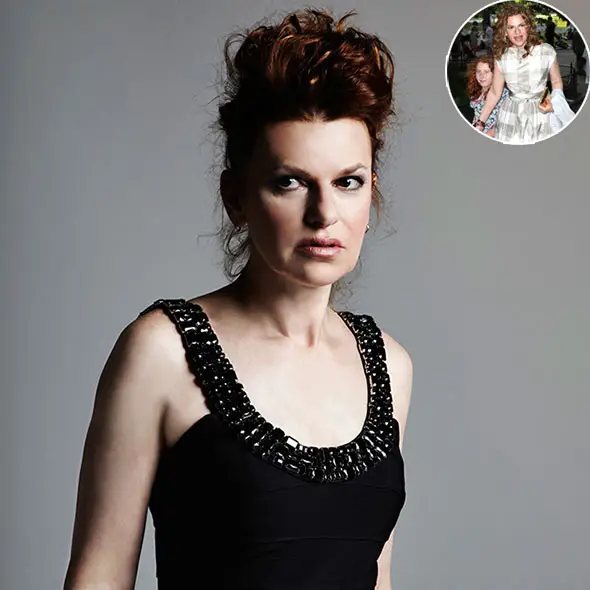 The one of the greatest standup comedian of all time, Sandra Bernhard who once dated model, expressed about their relationship in her memoir 'Straight Out.' The actress is now sharing a blissful life with her partner and daughter, and today we take a look at her personal life.
Sandra shares joyful life with longtime Girlfriend and Daughter:
After multiple link ups and break ups, openly bisexual Sandra Bernhard is now sharing a blissful life with her longtime partner Sara Switzer, a publicist at Vanity Fair.
Talking about their first met and how they got into each other, Sandra Bernhard told,
"Years ago she was an editor at Harper's Bazaar and asked me to write a piece for her. We bumped into each other later and just connected. It's a great relationship; she's a really solid person."
The couple who is rejoicing years of relationship, currently, is residing in their New York home with their teenage daughter.
The comedian gave birth to her daughter Cicely Yasin Bernhard on July 4, 1998. Sandra Bernhard has always been sarcastic about the paternity and again not revealing about the paternity, she once talked about her decision on giving birth to a child. She stated,
"Becoming a mother used to be the last thing on my mind, but I decided I didn't want to miss the opportunity. I did it on my own, so I wasn't worried about being held accountable to somebody else. Having her was more and better than I expected. I really cannot imagine not having done it."
And further talking about her daughter, she described as not so extrovert personality as she is. She divulged,
"She's not a sassy smarty-pants kind of kid; she's a good girl. She doesn't like it if we're out for dinner and I start singing. She'll tell me to stop it – I don't blame her, I understand, so I pull in the reins, put the focus on her.'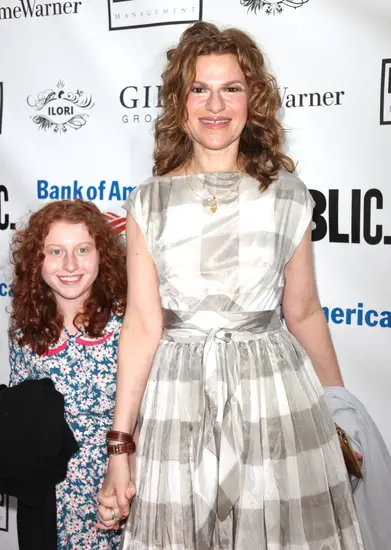 Caption: Sandra Bernhard with her daughter Cicely Yasin at Shakespeare in The Park's Twelveth Night (2009).
Photo Credit: broadwayworls.com
She raised her daughter with her longtime girlfriend to whom she is not married yet. Maybe Sara Switzer is her soon to be his wife, but the pair is taking enough time to take their relation to another level. But however, people assumed them as a married couple.
A Glimpse of Sandra's Past:
Previously, she has been linked up with Sean Penn's ex-wife, Madonna. When asked about her relationship with Madonna she denied. She once mentioned while talking about the friendship, 
"I like to maintain my friendships but, you know, certain people can't handle those kinds of friendships."
Further, the rumor of her dating with world's first Latina supermodel Patricia Velasquez also created buzz during the 80s. The untold story came out after Patricia mentioned about her their relationship in her memoir 'Straight Walk' which was out in February 2015.
The 46 years old model explicitly said Bernhard made her realize that she is a lesbian. She also told,
" I was in deeply in love with Sandra in a way I'd never experienced before"
Though Sandra was the one who made her familiar with her preference, their relationship didn't last for long and for that Patricia wrote,
"I cried for two years over Sandra"
Patricia Velasquez previously has been in a relationship with Lauren for eight years who also gave birth to their daughter Maya. But for now, Patricia is sharing pleasant life with her partner of years Ileanna.
The Michigan-born comedian came into limelight because of her standup comedy routines in the 70s. She is all time funniest comedian, listed as number 97 on The Comedy Central's list of 100. She began doing acts at the comedy store and got her big break after got cast on the Richard Pryor Show in 1997. 
Sandra Bernhard had a recurring role on the long-running sitcom Roseanne. She has also written a book which includes Confession Of A Pretty Lady, Love, Love And Love, Essay Collection And May I Kiss You On The Lips, Miss Sandra?
Also, she is a strong LGBT supporter. All her works have contributed a lot to make an impressive net worth of sizeable figure $10 million.