Entertainment
Sarah DiSanto: Actor/Director Nate Parker As a Husband, Away From Limelight
Sarah DiSanto, does this name ring any bell? No right? It's because she is one of those people who enjoys her life behind the attention of everybody and away from the television or media limelight but we are sure when you know who is she married to, then you will surely recognize her.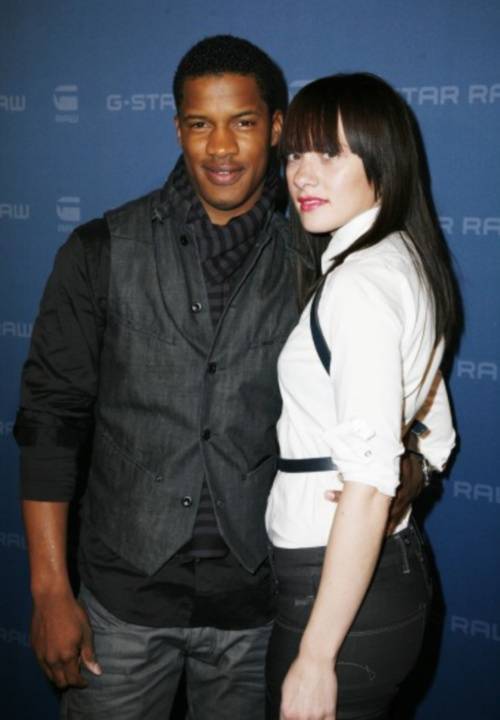 Caption: Nate Parker with wife Sarah DiSanto.
Source: Theballerlife.com
Sarah DiSanto as we talked is married to Nate Parker and since 2007. So now you are like 'oh! Nate Parker's wife'. That's okay because this is what she seems to like. However, Sarah had done a pretty good job in keeping herself low profiled because even her birth date is a mystery. She has not disclosed her birthday of the year, so her age currently is unknown. We just speculate that she is in her 40s looking at her pictures.
However, the husband and wife met for the first time when they were attending Pennsylvania State University together. The couple is at the moment blessed with four daughters, and another baby is on the way as Sarah DiSanto is currently pregnant. The whole family was pictured together by The YBF when Nate was taking his family to watch a movie and trailer of Nate's recent creation 'Birth of a Nation'.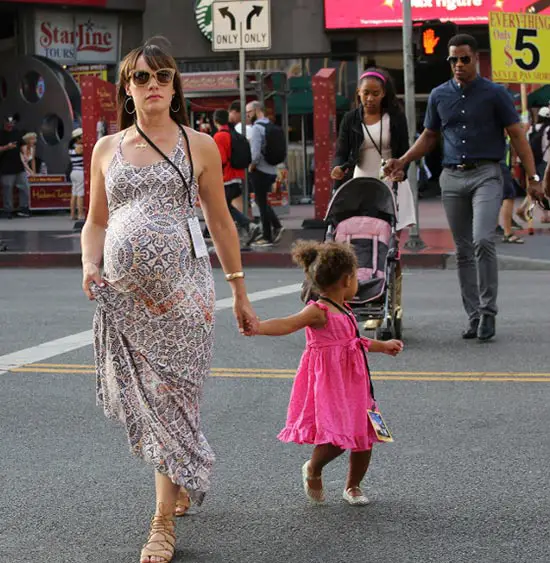 Caption: Sarah DiSanto pregnant again(June 21, 2016)
Source: photobucket.com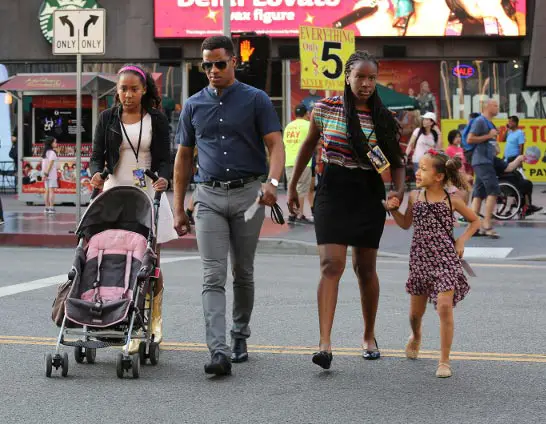 Caption: Nate Parker with family to watch a movie.
Source: photobucket.com
However, Nate Parker announced with E-news on August 4 that his then-pregnant wife delivered another princess in their life. Nate Parker and Sarah DiSanto now have four daughters in total. Sadly, both Sarah and her husband has not disclosed any further information about heir newborn baby daughter.
After the news came about the welcoming a daughter, the couples are totally silenced. Nate Parker, on the other hand, is currently being starred in a documentary titled, 'Ghosts and Goblins' which is in the filming process. The only thing that is making the news is Sarah DiSanto being a white woman who got married to a black man.
Being the White Wife:
However, this is not all that was making news to most of his fans as after E-news congratulated the couple of their new addition to their family with a picture of the husband and wife on Twitter, people came swarming; not with just congratulation and well wishes but also the words those were accusing Nate being married to a white woman.
But not all of them were talking about him. Many of the tweets were defending that he has every right to do whatever he wants, and Nate himself does not seem to be concerned with any of these talks, and we hope that this judgment will not make any difference in his life.
Eventually, the hype that was created by Nate Parker having a white wife seems to be cooling own gradually, and most of the people are on Nate's side now as having a white wife is, however, not a crime. This is not the end of controversy the Parker family as the accusation of rape of an unconscious woman while he was in college in 1999 came up again.
However, the victim dropped out of college and ended up killing herself in 2012 and Nate is freed from all his accusations from this year.
Another thing we came to know and that is Sarah DiSanto is quite the emotional woman when it comes to her husband. In an interview with Madame Noire in 2014, Nate revealed that Sarah cried while watching "Beyond The Lights" in which Nate's character required him to be in love with a woman.
Nate said,
"She said, 'to see you in love with someone else and to believe it is something I haven't had to experience yet' and it was shocking, I just was happy to know that I get that guy every day.'"
However, that was nothing out of normal as every woman will get jealous if they see their boyfriend or husband in love with another woman, even if it's just in a movie. 
Currently, there is no news about Nate being in any other relationships, and the couple is not likely to go through a divorce, certainly not during the birth of their new baby princess.
If they did have any serious conflict that could lead them to divorce, we think they would not have decided to have another baby. So any guesses on if she will have a son or a daughter again? Leave your guesses in the comment section below.