Entertainment
RuPaul's Drag Race Winner Sasha Velour Is Proudly Dating Boyfriend of Five Years! Still, What Is Her Real Name?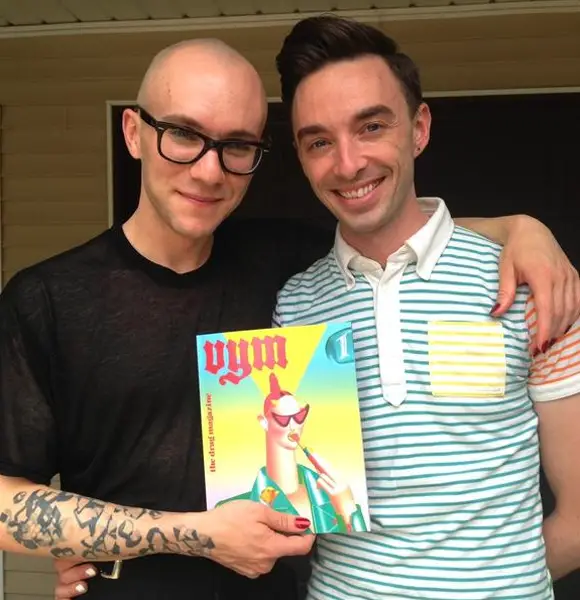 How familiar are you with the word "Drag Queen?" If you have come here after watching RuPaul's Drag Race, then you must have known that gay culture and gay men are associated with it.
In the purpose of entertainment, fashion or interest, a person, usually male, dresses like a female and often acts in feminine gender roles with exaggerated femininity.
In this regard, we are going to enlighten the dating and affair of the winner of the ninth season of RuPaul's Drag Race, Sasha Velour, whose real name is Sasha Steinberg. 
Do you know that Sasha (age 30), who is considered to be a gender-fluid, is proudly dating her boyfriend of five years? Aren't you interested to know about the relationship that she shares with her partner? If yes, then stick around!
Insight On Sasha Velour's Love life:
The entertainment world is filled with different kind of people; some of them use their personal life as a publicity stunt, while some of them work hard to mark their place.
Drag Queen Sasha, who stands tall at the height of five feet nine inches, is one of those workaholics who have an ability to lead and inspire the queer arts and make a difference in the queer community.
Well, you might not know that Sasha's boyfriend has a vital role in all her achievements and success. Sasha has been dating Johnny Velour, the editorial director of drag magazine called "Velour: The Drag Magazine" for five years.
Earlier this year in April, on the occasion of Johnny's birthday, Sasha shared a picture with Johnny on her Instagram and wished him Happy Birthday. She wrote-
"Happy Birthday @johnny.velour !!! You are...my precious. I am so lucky to love you ???????????? #5years #33 #butchqueenupinpumps (photo from @rahpowers wedding last year when I had eyebrows lol)"
The pair has been a motivation to each other and a companion in every ups and downs of life. Johnny has also been sharing the stage with Sasha by performing with her.
Caption: Sasha Velour performing "Love, You Didn't Do Right By Me" with her boyfriend Johnny Velour at Nightgowns on December 8, 2016.
Likewise, Johnny was always with Sasha on her journey to the title of Drag Queen.
Here is an Instagram post by Johnny, where he reveals how happy and emotional he was when his lover won the RuPaul's Drag Race.
Sasha and Johnny are not shy at all to flaunt their love life in social media. When a person follows either of them, they can see different cute pictures of the duo.
Congratulations to Sasha and her boyfriend, Johnny. We hope that this pair will remain together forever and work to make a difference in the queer community.
Stay with us for the emerging updates on Sasha Velour!